Ayyan Ali is one notorious supermodel Pakistan fashion industry has ever had. The model was arrested from the airport four years back with a huge amount of undisclosed currency. She was then sent to the jail and has several vases on her since then. After spending a huge amount of time in the Adiala Jail, she was finally granted bail and her name was removed from the ECL. She has been in Dubai since then on the grounds of health issues.
The model announced a few days back that she will be coming back to Pakistan and she will answer all the questions herself. She is now coming back and for the first time has opened up about the case. She took to Instagram and shared her side of the story. She asked questions about some high profile individuals who were present there when she was arrested. This is what Ayyan has to say about the whole situation: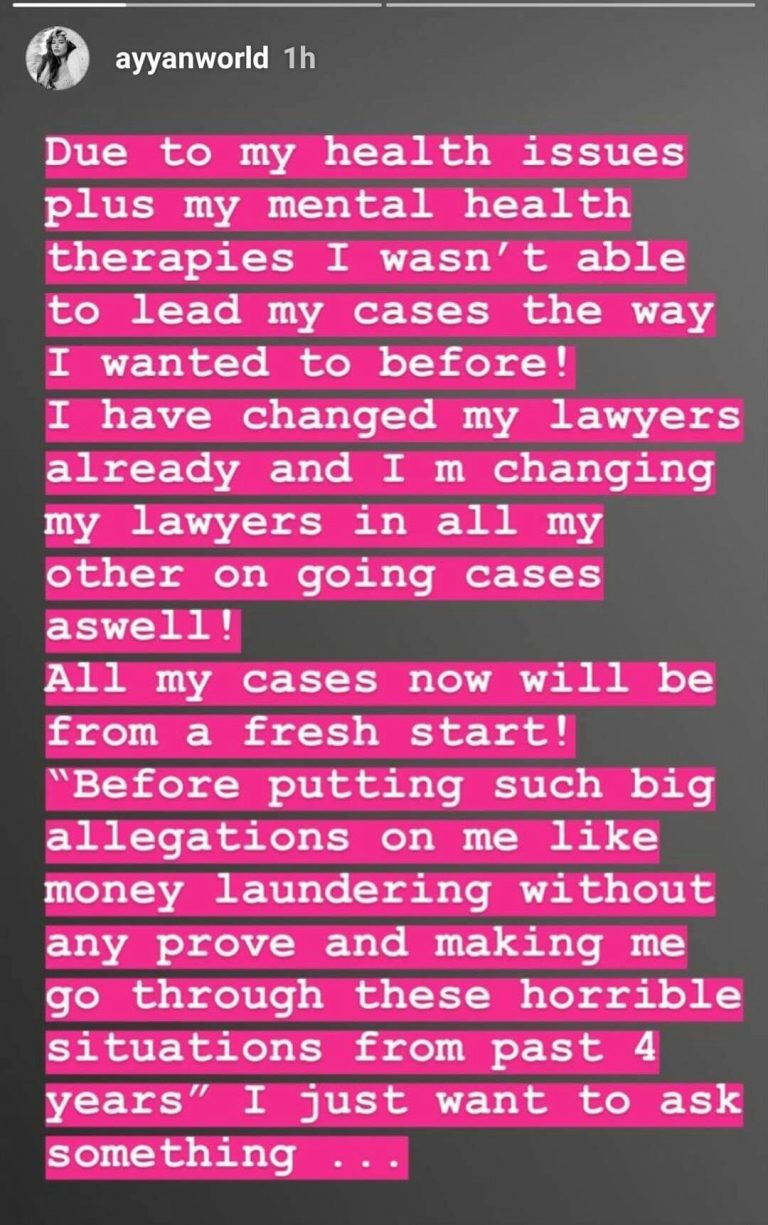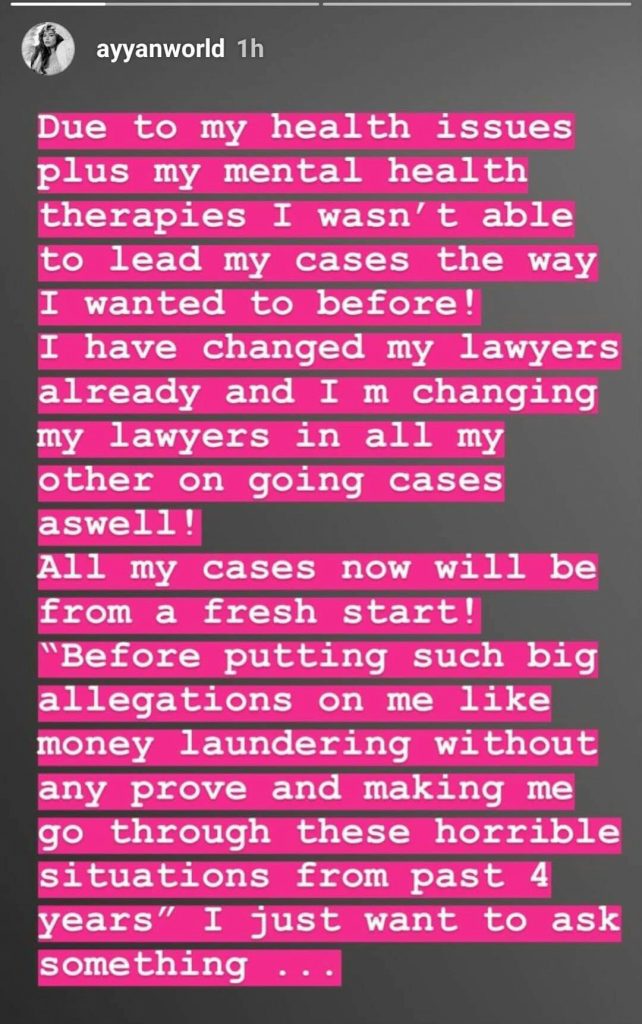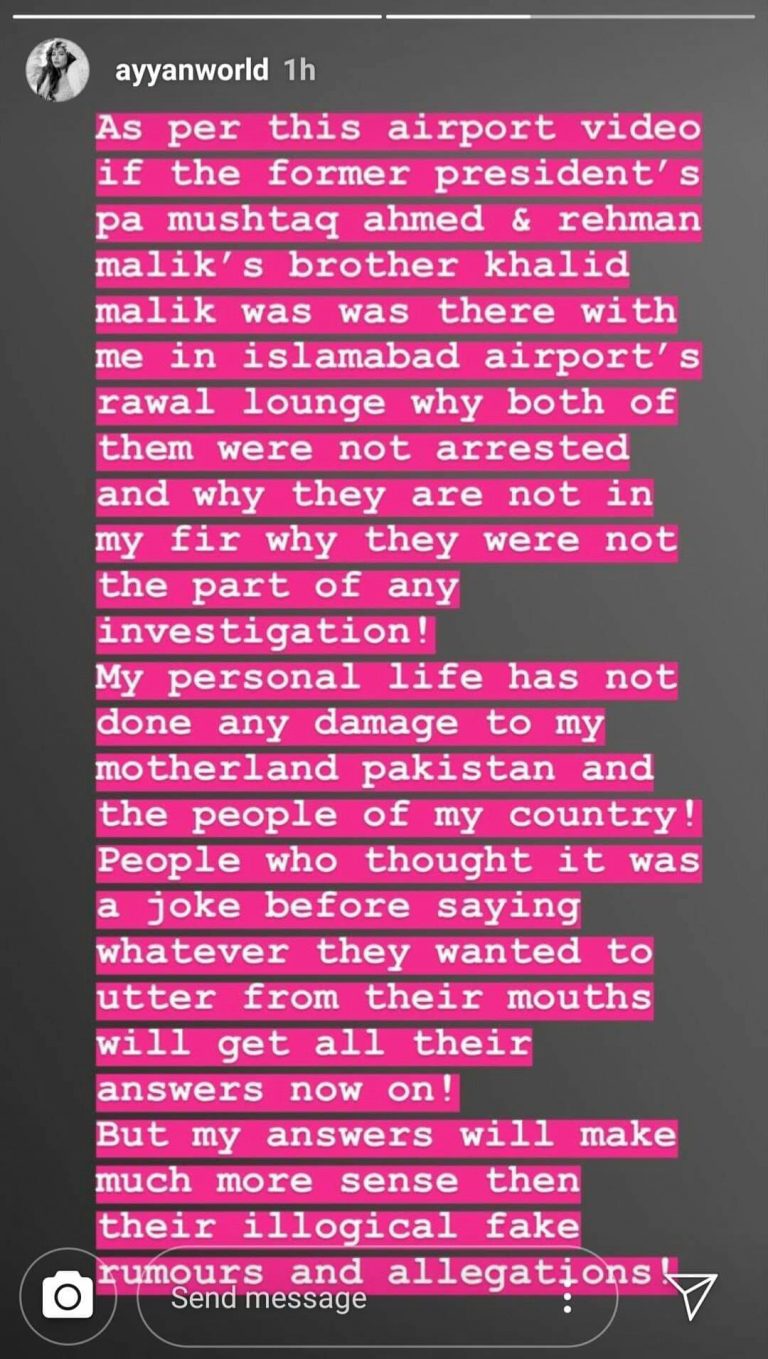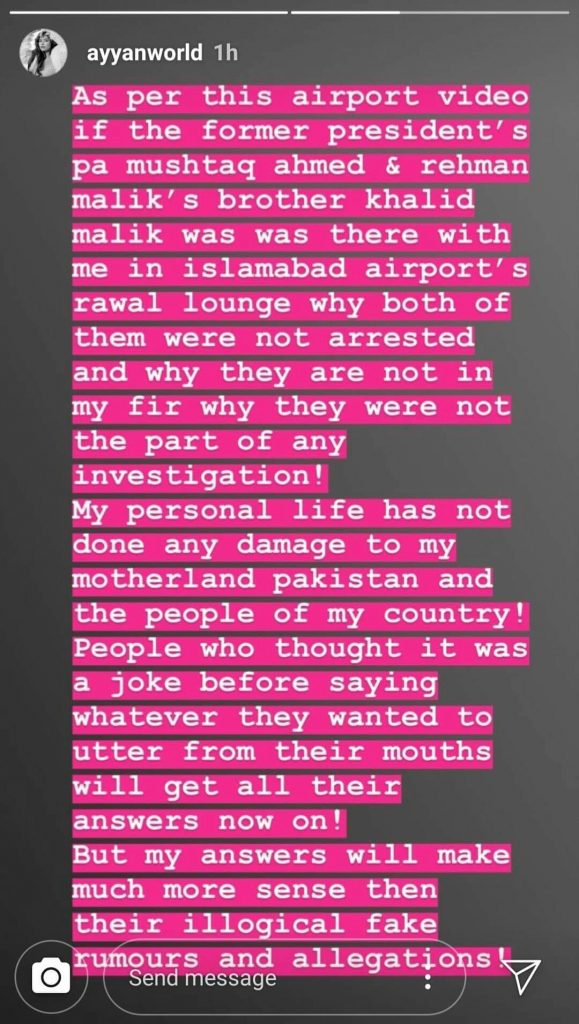 Ayyan says that she has changed her lawyers and will be handling her cases with a whole new perspective. She called all the things known about her case up till now rumours and says that she will be giving the facts herself!