Although Pakistan's Lollywood industry seems no more interested in adopting a change for its quality improvement, it is also evident that the new directors and producers who are emerging on screen are determined to bring a change in the film-industry, making their country proud. The movies like Khuda K Liye, Ramchand Pakistani, Bol,  Saving Faces and Seedlings are those leading projects that are been recognized all over the world and seems like the next one in the list would be the upcoming Action  thriller "The Extortionist".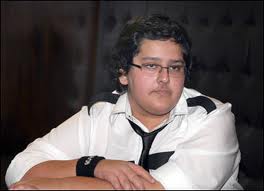 The movie is produced by Azaan Sami, son of Adnan Sami with Zeb Bakhtiar as the executive producer. The movie is said to be in the final stages and is expected to be released in  August this year. Been written by Summer Nicks, who has won international awards for his talent, this movie primarily focuses on how one perceive things around. What increases the probability of this movie succeeding is its cast which includes Aamina Sheikh,Shaan Shahid,Iman Ali,Shamoon Abbasi and Ayub Khuso.
It has been concluded that not much has been revealed about the project by now but it is assumed that the movie will have everything to win the hearts of the viewers. 
Best Wishes
Nida Zaidi