Writer: Asma Nabeel
Director: Syed Ahmed Kamran
Cast: Aiman Khan, Muneeb Butt, Yasir Hussain, Hajra Yameen, Kamran Jilani, Noman Masood and                  Hina Dilpazeer.
Baandi is written by Asma Nabeel of Khaani fame, has come up with another story. This time she has penned down a tory focusing on the ordeals of Haaris at the hands of feudal lords. The story is set up in Sindh where people are enslaved for generations on petty debts.
The story shows us two settings. One is rural where there is a feudal lord Tahawaar played by Yasir Hussain. He has inherited everything from his equally cruel father. He and his people do not care about the lives of people working under them. Meeru (Aiman Khan) is the daughter of a Haari who has been enslaved in front of these feudals since his father's time. Tahawaar takes a look at Meeru and wants her for himself. His wingman tried to do the same to Meeru's friend Bakhtu who ultimately had to run away to save herself. He has already started plotting to snatch Meeru from her family. Tahawaar's father had cut Meeru's father's tongue which shows the mentality of Tahawaar and his forefathers.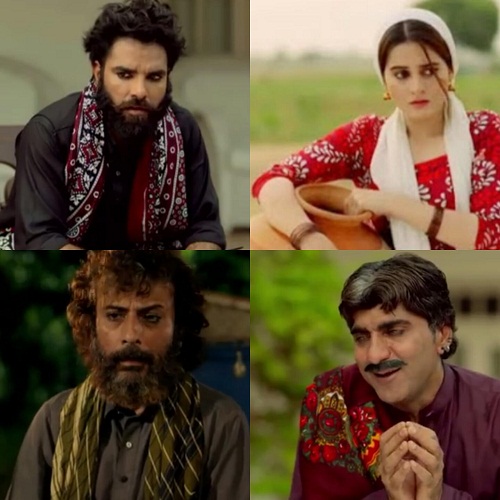 On the other hand, we have Wali Khan (Muneeb Butt), his mother Faiza Begum (Hina Dilpazeer) is a spiritual leader while his father Ali Faizan (Noman Masood) is a businessman. The family which looks so sophisticated from the front has dark secrets. They married off their 16-year-old daughter Rameen (Hajra Yameen) to Aadil (Kamran Jillani) for a business arrangement. Rameen's husband is abusive to that extent that she lost her unborn child to his violence. The perfect looking Faiza and Ali did not utter a word for their daughter and instead asked her to be more patient. Wali who is preparing for CSS is not okay with his sister's condition and tries to ask questions from his brother in law but get snubbed by him and then his own parents.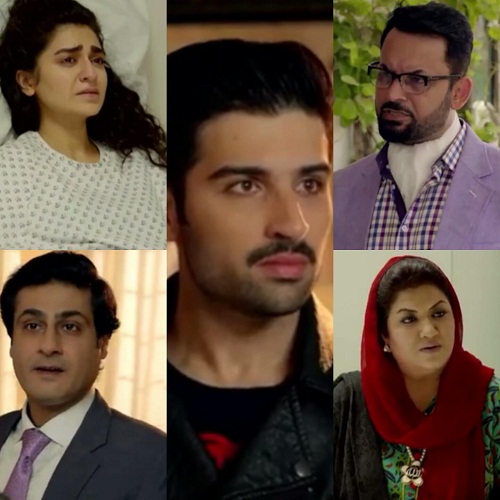 The introductory episode was strong as all the characters were revealed with their shades. The editing was done perfectly and each scene seemed necessary and engaging. The one person who looks like will make Baandi a must watch is Yasir Hussain, he has taken up the role of Tahawaar with perfection. Hina Dilpazeer also looks like the snobby and materialistic speaker, who doesn't do what she asks her followers to do.
It will be interesting to watch Meeru and Wali's worlds collide as well as more of Tahwaar. Stay tuned!