Our country is blessed with many heavenly locations which exist in all the federal regions and provinces. However our media seldom pays attention to this aspect of our country, perhaps too busy in promoting negativity which brings more ratings as compared to promoting positive aspects. There is a distinction and one such program was aired on Geo News named Geo Ajooba few years ago which shows some breath taking scenery of Pakistan.
However soon multiple channels will air a show which covers many beautiful locations of Pakistan. The reason for this is not the TRP or goodwill on part of the management of our channels, but the handsome revenue which these channels will earn by airing this program. Totally Right! it is a program sponsored by OLX, means a paid program rather than any initiative of a channel.
Baazi Off Road Ki (بازی آف روڈ کی) is a travel show which will focus  some prettiest locations of Pakistan like Deosai located in the Gilgit-Baltistan region. The show will be hosted by Nomi Qamar and directed by Yasir Nisaar.  Nomi Qamar has been a leading model of our country who have also hosted a talk show All About Men on Style 360.The show will be aired in coming weeks.
Here are the promos and clicks of this show.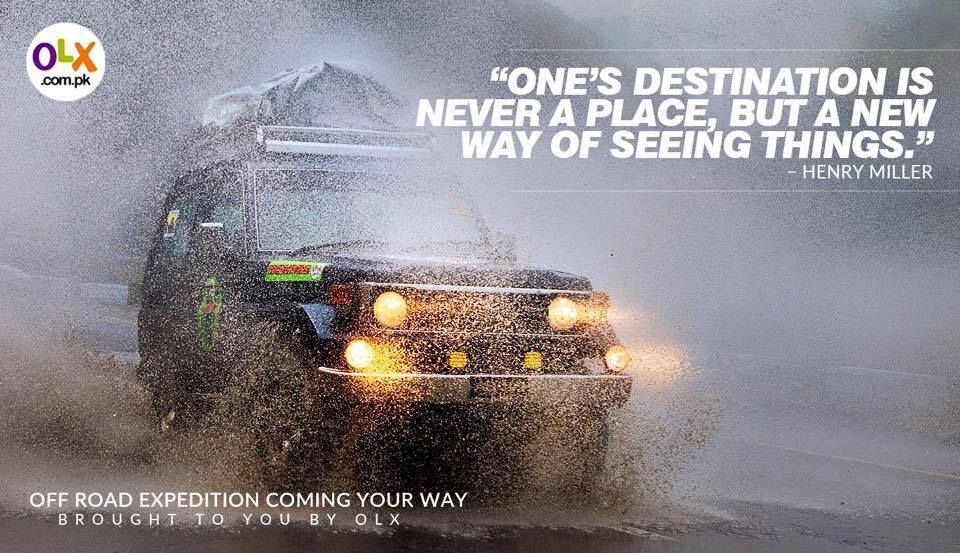 Rashid Nazir Ali