Directed by: Haissam Hussain
Screenplay: Haissam Hussain and Saad Azhar
Dialogues: Saad Azhar
Produced By: Sadia Jabbar – Chaudhry M. Arshad
Cast: Osman Khalid Butt, Ainy Jaffri Rehman, Sadaf Kanwal, Mustafa Ali Khan, Asal Din Khan, Durdana Butt, Abid Kashmiri, Javed Sheikh, Shafqat Cheema, Khurram Pataras, Adeel Hashmi and others.
I am going to be honest, I did not expect anything grand from this film mainly because of the fact that it isn't always easy making an exceptional film when there is nothing novel about the plot but after watching Balu Mahi I am not only pleasantly surprised but also in awe of how much the Balu Mahi team managed to achieve. Balu Mahi pleased the Lahori in me, yes Lahore has never looked better on screen and has probably never been captured so immaculately on the big screen. It also pleased the demanding cinemagoer in me because it proved be a thoroughly entertaining film right from the get-go. Balu Mahi also satisfied the aesthete in me because this film is exceptionally beautiful on so many levels. Most importantly it completely gratified the Pakistani in me; watching Pakistani cinema come this far is something to take pride in. This film goes to show that a visionary director with the right team can create magic on screen – literally!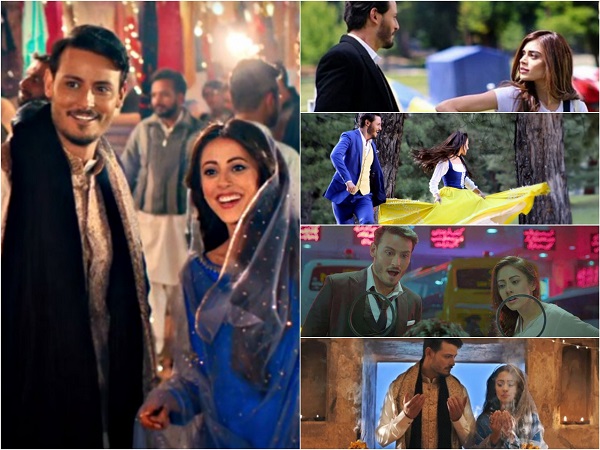 Balu Mahi's main plot might not be novel but the screenplay, dialogues and the scenes are definitely brand new. Also, it isn't just a love story but a film which also has a strong message in the end which is put forward in a subtle yet impactful manner. Balu Mahi is filled with scenes which are shot so beautifully and faultlessly that they look like scenes from an enchanting animation. Each frame is detailed; the background, the lighting, the get up of the leads and their expressions make this film a visual treat. Some of these shots will actually stay with you long after you are done watching this film. Osman Khalid Butt and Ainy Jaffrey Rehman prove that they have what it takes to set the big screen on fire; they are bound to blow you away with their flawless, honest and impressive performances. The sizzling chemistry between the leads and their journey makes you root for them and you sit there waiting for the time when they will finally fall in love with each other.
The director Haissam Hussain succeeded completely in exploring Lahori life, its culture, its landmarks and Pakistan's beauty in general to the maximum. The best thing about this film is that apart from being extremely enticing, it also has made in Pakistan and proud to be Pakistani written all over it. Balu Mahi is the kind of film which you can watch more than once even though it is slightly stretched in the end and has some toilet humor which wasn't really needed but overall it is surely going to win you over. It is one of the best films I have watched in recent times. Go watch this film with your friends, it will make you laugh and it will make you cry. Balu Mahi will be just as entertaining even if you watch it alone because it is an absolute paisa wasool film which will keep you glued to your seats even during the intermission!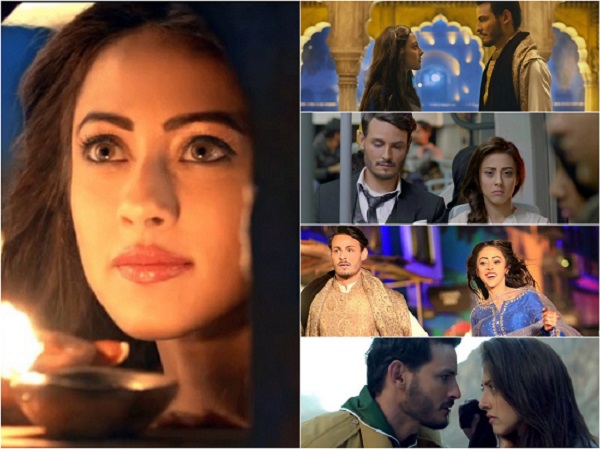 Osman Khalid Butt does not only have a definite screen presence as Balu but he emotes so well that you forget that he is acting. He makes his character even more attractive because of his faultless performance. Ainy Jaffrey looks beautiful and plays the playful, strong yet sensitive Mahi with precision. A big shout out and special thanks to the person in charge of make up who gave Osman Khalid Butt the perfect look and accentuated Ainy Jaffrey's natural beauty without going overboard. Sadaf Kanwal wasn't exactly impressive and she failed to bring out the best in her character. Durdana Butt proved once again that she is a great entertainer and so did Javaid Sheikh.
All the songs in the film are not just beautifully composed and sung but they have also been placed well and shot perfectly. Balu Mahi is a complete entertainer with some of the most endearing performances to its credit. It is the kind of romantic film you fall in love with instantly. I am looking forward to Osman Khalid Butt and Ainy Jaffri's next film already – the silver screen loves them and so will you! Sadia Jabbar is another person to look out for, all her projects are always impressive. I can't praise Haissam Hussain enough because at the end of the day it was his brain child and he nailed it!
Go watch Balu Mahi – right now ;)