Ohkay so, these two episodes gave a new face to the story. Till now it looked like Bashar will make sure Rudaba runs back to him but the new twist was all about Buland & Rudaba. I am not sure but to see a married-triangle for the first time on screen was kind of awkward because till now we've seen engaged people running into odd triangles but to see a legally married & a potential father being involved in a triangular flick wasn't appeasing at all.
To be very honest, I think it's about time they should start wrapping up the story because adding new twists & turns isn't really making any sense. Just when a calamity was inflicted on Adil, not only he got his lawn-mowed hair back but also regained some senses to realize that Rudaba's the one who has suffered & lost the most.
Buland came on a business trip but seems like he went on a trip of his own where he forgot that he was at the verge of becoming a father but just because he likes being a puppet (which he admitted himself, so don't blame me for calling him a puppet), he decided he has some other move to groove on. I must say the most hated husband was Awazaar of Aahista Aahista, but the most confused personality ever seen in the history of Pakistani drama industry is that of Buland. Just now when he has already had a shaadi ka laddu & the barfi's about to be born, he's now eyeing up his ex-fiancée who happens to be his wife's brother's wife as well, so cool na? *coughing sarcasm*
Buland & Adil are so blinded by rage against Bashar Momin that even though they know they're just like mere chickens in front of him, they've taken the gloves off for the sake of ruining Bashar Momin the ultimate, haha, nope nope, the gharelu don. I think Bashar should understand that he's blessed with two unfortunate souls that'll keep on hovering around his head & they are Saira & Tayyaba, so it's better that either he gets rid of them or baby sit them all his life because such petty issues related to his sisters are putting us to sleep.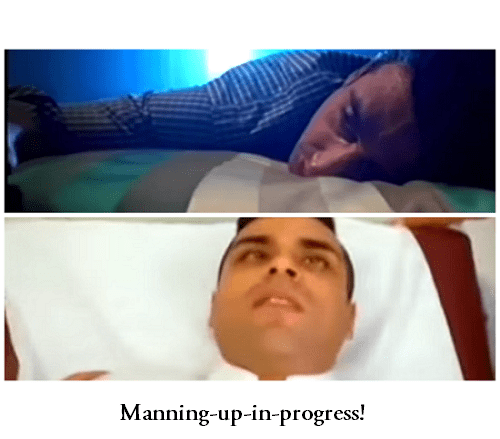 I think that was a good scene where everyone encountered Buland & Rudaba's cuckooing because this will definitely hurt Bashar's ego & I think after this, he will make sure that Rudaba doesn't leave him because he knows that this will not only result in Tayyaba's home wreckage as well as he'd have to baby sit two babies with their mommies for the rest of his life for sure.
I really wanted to see a story of a don but to see it turn into a gharelu khichri is very disappointing. I really don't see any point in spending so much money on such a script or may be that was a coaxed hoax for the sake of ratings & oh is it just me or the direction of these two episodes seemed completely different as if some other director took over to complete the project? I am not sure but seems like the team actually lost interest because the actors look lethargic, the energy saver seems to be getting dimmer & the execution's getting poor & poorer. To be honest, I am sure by this time everyone's only interested to know how the drama ends without actually rooting for Rudaba-Bashar or Rudaba-Buland's jori. Share your thoughts on this shahkaar please.
Keep Supporting,
Cheers,
Zahra Mirza
PS: I wish all my dear & awesome readers a prosperous Eid-ul-Azha.
Musalmanoooooooonnnnnnnnnnnnn TIKKAY Lagaaaaoo!!! :)