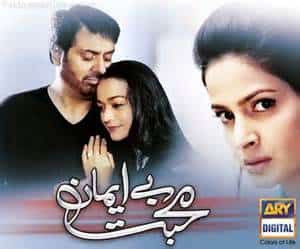 Qazi Saheb comes home upset after being asked to go on an indefinite leave and suffers from paralysis. Babar's mother asks him to go and check up on them since there is no man in their house. While Babar is consoling Dania, Naeem walks in and gets frustrated seeing their coziness. Dania reacts by tossing away her engagement ring. Dania genuinely cares for her parents but it's only too obvious that she's using this as an excuse to free herself from Naeem. Babar selfishly tries to convince Dania to cool down- he doesn't want to be in a situation where he will feel compelled to marry Dania.
Sobia feels confused about Babar being with Dania but he covers up saying he was there on behalf of her. Babar continues treating Sobia like dirt and Sobia can't do anything to change his attitude. People like Sobia allow their partners to abuse them because they are too weak to walk away or put their foot down. Naeem is the male equivalent of Sobia and he too is too weak to let go or voice his true feelings but it hurts him deeply when Dania scorns him and humiliates him publicly.
Although Dania's mother was upset with Dania for her rudeness, a conversation with a well-wisher who lets on that Naeem is responsible for Qazi Sahab's condition makes her rethink Dania's attitude. Dania's parents had prematurely arranged her engagement since they wanted to secure her future. Many parents rush through such decisions out of a sense of urgency fearing their incapacity to provide their daughters with a decent dowry.
Nabeel is completely against adopting a child but Maria feels that a child will brighten up her life. She has made him a 50% business partner since she trusts him blindly- not like she has a choice! Maria and Nabeel's story seems somewhat stagnant as there is nothing new going on with them. Since Nabeel is looking for a PA and Dania needs to support her family now that her father is paralyzed, looks like we will finally get to see the two of them in the same frame.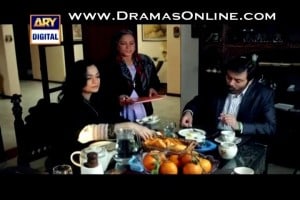 The drama is still interesting but I really wish they would pick up the pace as we haven't seen the story moving forward as much as it should. Did you watch today's episode? What did you think about it?
Yours in watching,
Kanwal Murtaza