All those Pakistani actors who are at the top right now have worked hard to reach there. There are no shortcuts to fame. It takes a lot of hard work and great commitment to get as far as these Pakistani actors have gotten. Even though these actors have dedicated a lot of their time to their careers but that has not stopped them from being great parents. Daughters are a blessing of God. All these actors love their daughters. Most of them go out of the way to spend quality time with them. Some of these top Pakistani actors just became parents few years back. All these actors are exceptional parents. They have also been kind enough to share the beautiful pictures with their daughters often on social media.
Here are some amazing pictures of some beautiful daughters of top Pakistani actors.
[lwptoc]
Shagufta Ijaz Daughters
Shagufta Ijaz is one of the best actresses of the Pakistani drama industry. Apart from being an actress, she is also a businesswoman who runs her own salon. Even with her busy schedule she always manages to take time out for his family. She has 3 beautiful daughters with whom she loves spending time with. Here are some beautiful pictures of Shagufta Ijaz with her daughters.
Sanam Jung Daughter
Sanam Jung is a proud mother of the most adorable daughter. Sanam was hosting the morning show when she conceived her daughter. She was always in the public eye and with all the weight gain yet she continued to host the show right till the end. Sanam Jung posts some of the most adorable pictures with her daughter on Instagram. Her daughter's name is Alaya.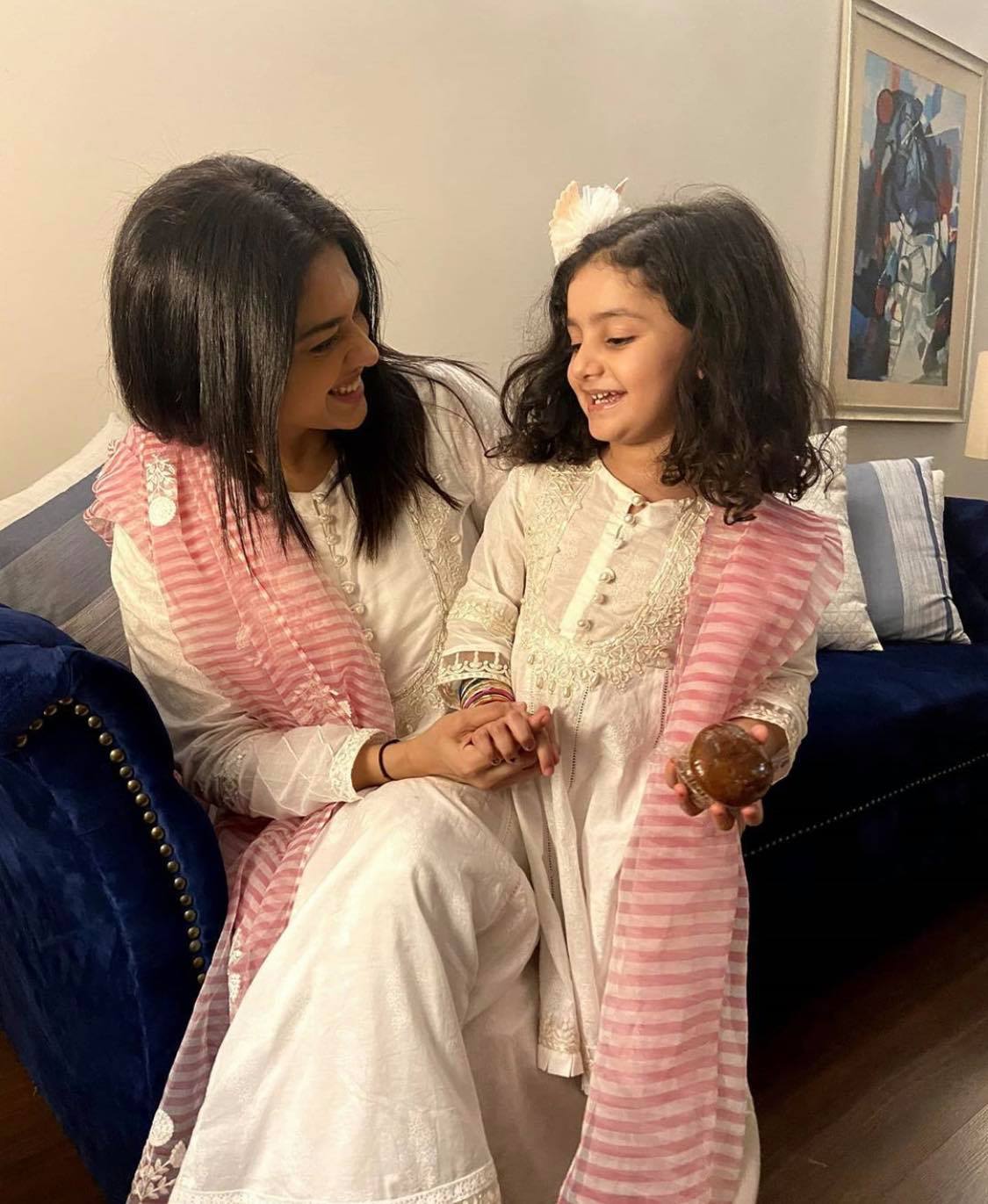 Sadia Imam Daughter 
Sadia Imam's beautiful daughter Meerab is the apple of her eye. She has very often brought her daughter as a guest on morning shows. These two are already best friends. Meerab also looks a lot like her mother. Here are some beautiful pictures of Sadia Imam and her daughter.
Shaista Lodhi Daughter
Shaista Lodhi is a wonderful mother who has always made sure that she spends quality time with her children. Shaista's daughter's name is Eman. She calls her daughter a reflection of herself, in fact, she considers her a better version of her.
Fawad Khan Daughter
Fawad Khan is not just a most sought-after actor but he is also a good father. He has a beautiful daughter names Elayna. Here are some beautiful pictures of his daughter with his wife.
Fiza Ali Daughter
Fiza Ali's daughter Faraal is not just her daughter but also her best friend. Fiza and Firaal often make tik tok videos together and they are seen wearing the same outfits in pictures too. Faraal has been accompanying Fiza Ali to shows since she was a baby.
Shahood Alvi Daughters
Shahood Alvi is an actor who is loved by all. He has two beautiful daughters one of whom was also seen acting in drama serial Anaa. His daughters' names are Areeba Shahood and Areeja Shahood. Areeba Shahood's performance in Anaa was loved by many. Here are some beautiful pictures of Shahood Alvi's daughters.
Syra Yusef Daughter
Syra Yusef has the cutest daughter names Nooreh. Syra's world revolves around her daughter and their pictures together are just adorable.
Adnan Siddiqui Daughters
Adnan Siddiqui is a proud dad of two beautiful daughters. He shared in an interview that his daughters were the most important part of his life. While he admitted that he wasn't the best husband, he takes pride in the fact that he is an ideal father.
Alizey Gabol Daughter
Although Alizey Gabol is known more for her modelling skills than her acting, she has acted in one of the leading films, therefore, it is safe to say that her acting career is off to a rocking start! AlizeyGabol also has the most adorable daughter, her name is Miraal.
Ayeza Khan Daughter
Ayeza Khan is one of the most famous Pakistani actors. She has a massive fan following. Ayeza Khan has a beautiful daughter Hoorain Taimoor. Ayeza Khan makes sure that she spends quality time with her daughter. Hoorain was her firstborn therefore she is really special. Ayeza Khan often posts pictures with Hoorain. Hoorain loves dressing up and is extremely cute. Ayeza Khan is seen very often twinning with her daughter which is extremely cute.
Aiman Khan Daughter
Aiman Khan is a young mother who recently gave birth to an adorable baby girl. Aiman Khan's daughter's name is Amal Muneeb. Amal Muneeb has the most beautiful eyes and a cute chubby face. When Amal was born, the fans were dying to see her picture. Aiman Khan took her time sharing the baby's photo. Now she posts pictures of Amal Muneeb more often.

Mikaal Zulfiqar Daughters
Mikaal Zulfiqar is a proud dad of two adorable daughters. Mikaal loves spending time with his daughters. When they are together, they have the most fun. Mikaal's pictures with his daughters show just how much fun they have together.
Saleem Sheikh Daughter
Saleem Sheikh ruled the small and the big screen for the longest time. Saleem Sheikh has a beautiful daughter who isn't seen in the limelight often. Her name is Selena Saleem and she is seen on family functions quite often. Other than that Selena is hardly ever seen in the public in front of the cameras.
Moammar Rana Daughter
Moammar Rana's daughter isn't just beautiful but she is also an incredibly talented young girl. Rea Moammar is a make-up artist. She gives make-up tutorials on her Instagram page and she also heads make-up workshops in different cities. Although Rea is quite young, she is already making a name for herself.
Noor Bukhari Daughters
Noor Bukhari has two beautiful daughters. Her older daughter Fatima is so close to her heart that in an interview she revealed that during her days of depression when she wanted to take her life, Fatima was the only reason why she decided to stay alive. Fatima is a cute little girl with a fun personality. Noor's daughter keeps her going and seeing her happy makes Noor happy. Noor Bukhari never goes on holidays without her daughter. Noor recently gave birth to another beautiful baby girl.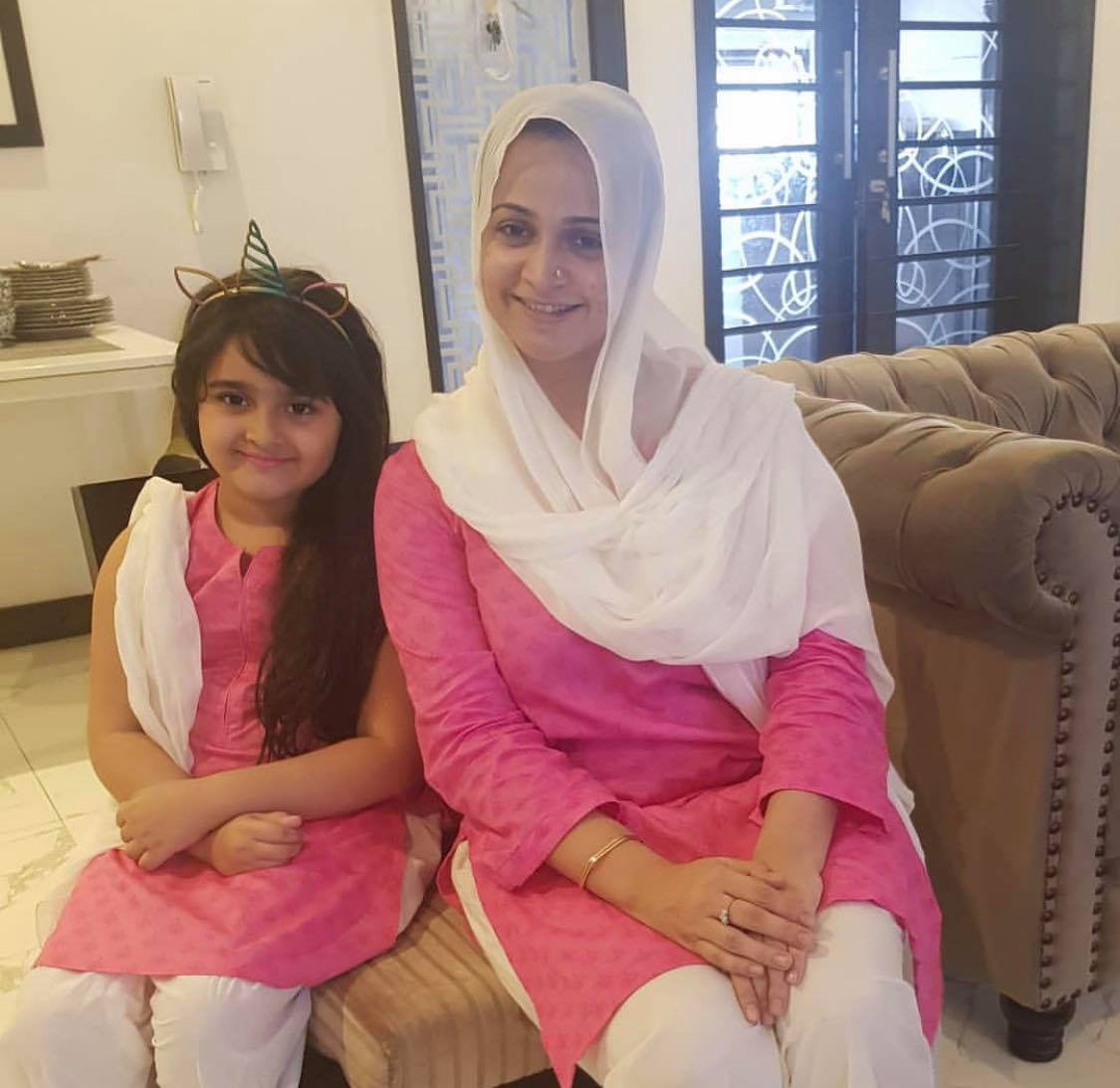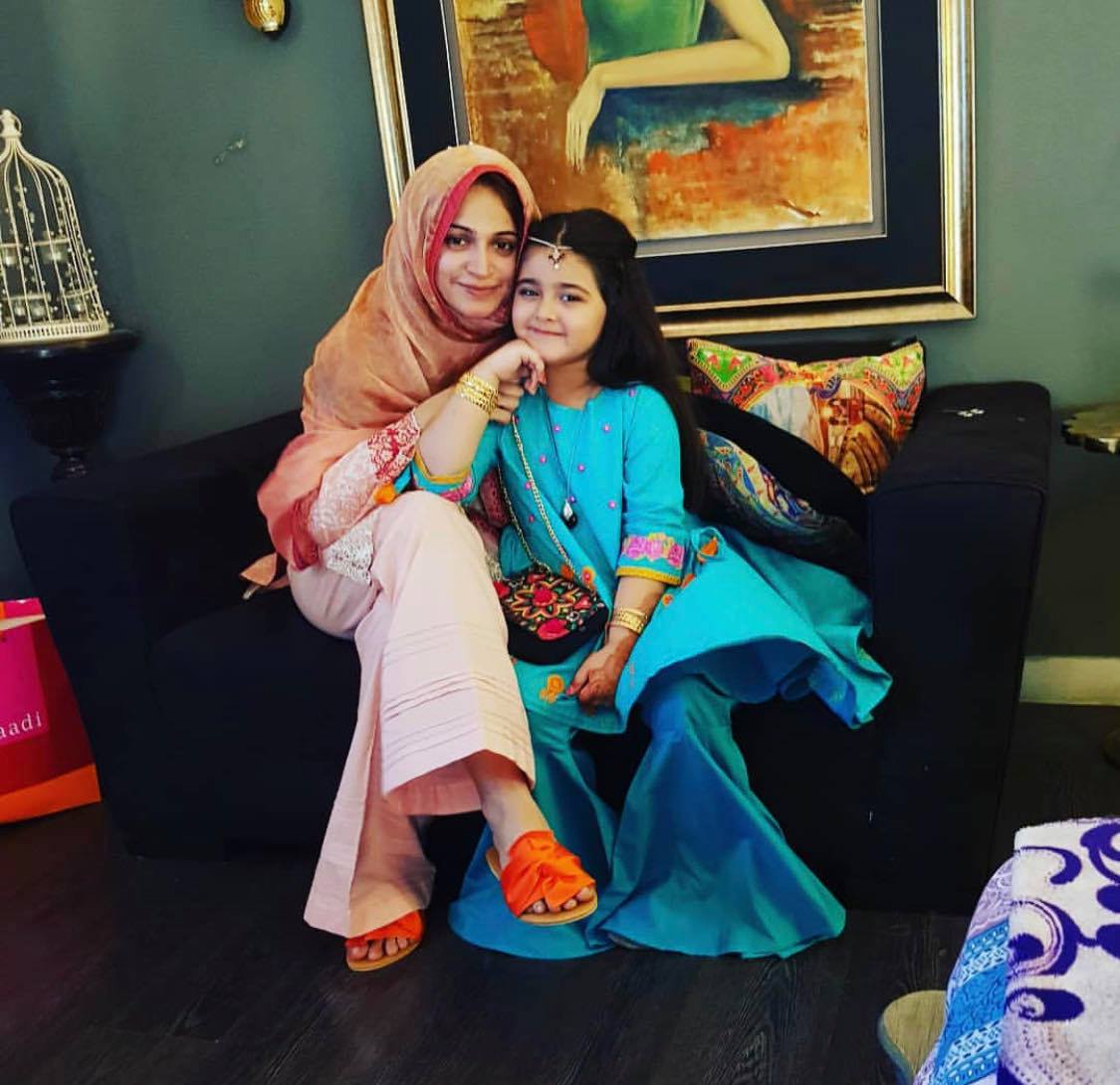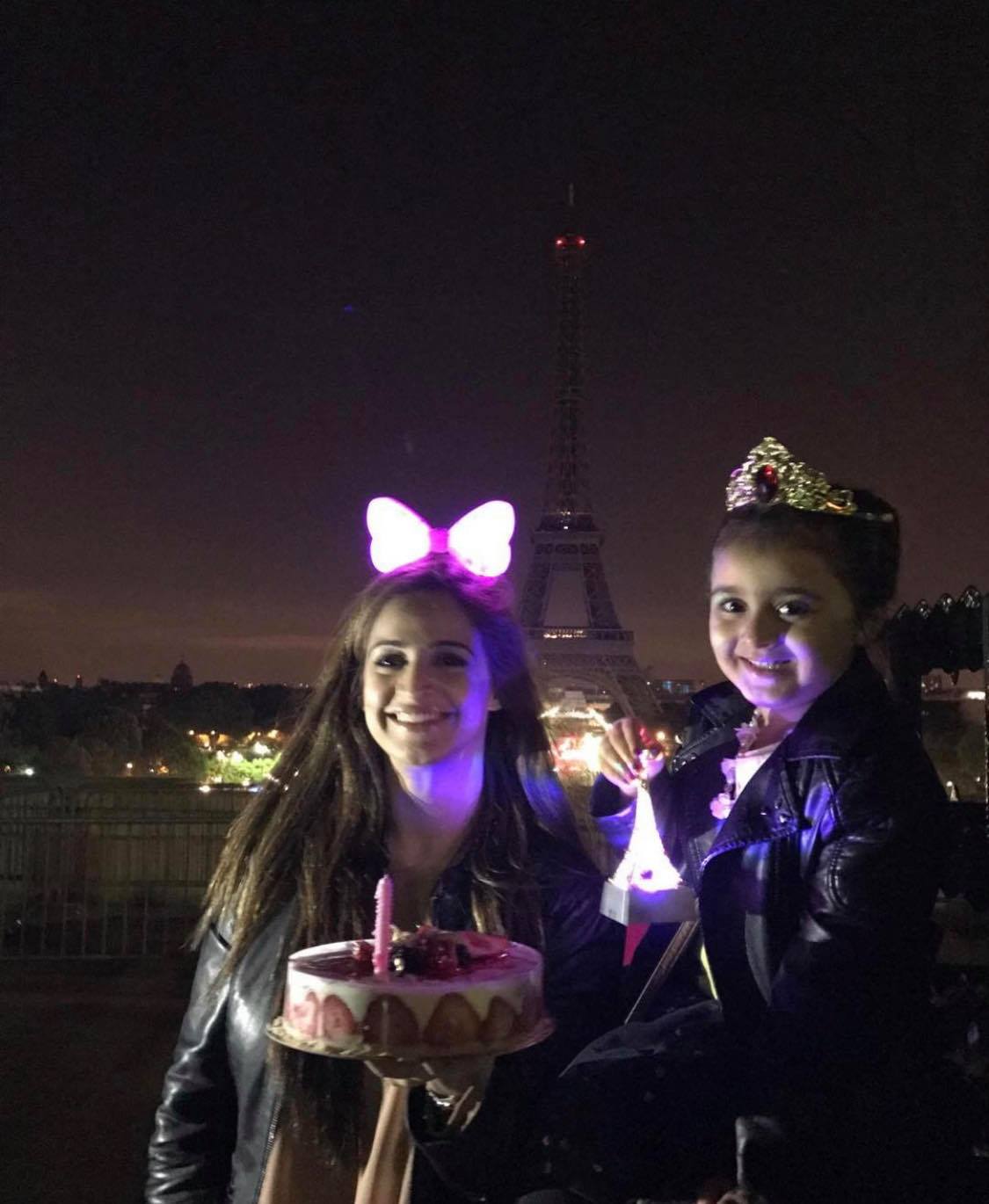 Javeria Saud Daughter
Javeria Saud's beautiful daughter Jannat Saud is a sweet young girl. Jannat made her first appearance on television when she was really young. She is seen in different commercials with her mother every now and then otherwise she has not taken interest in acting yet. Jannat recently turned 13.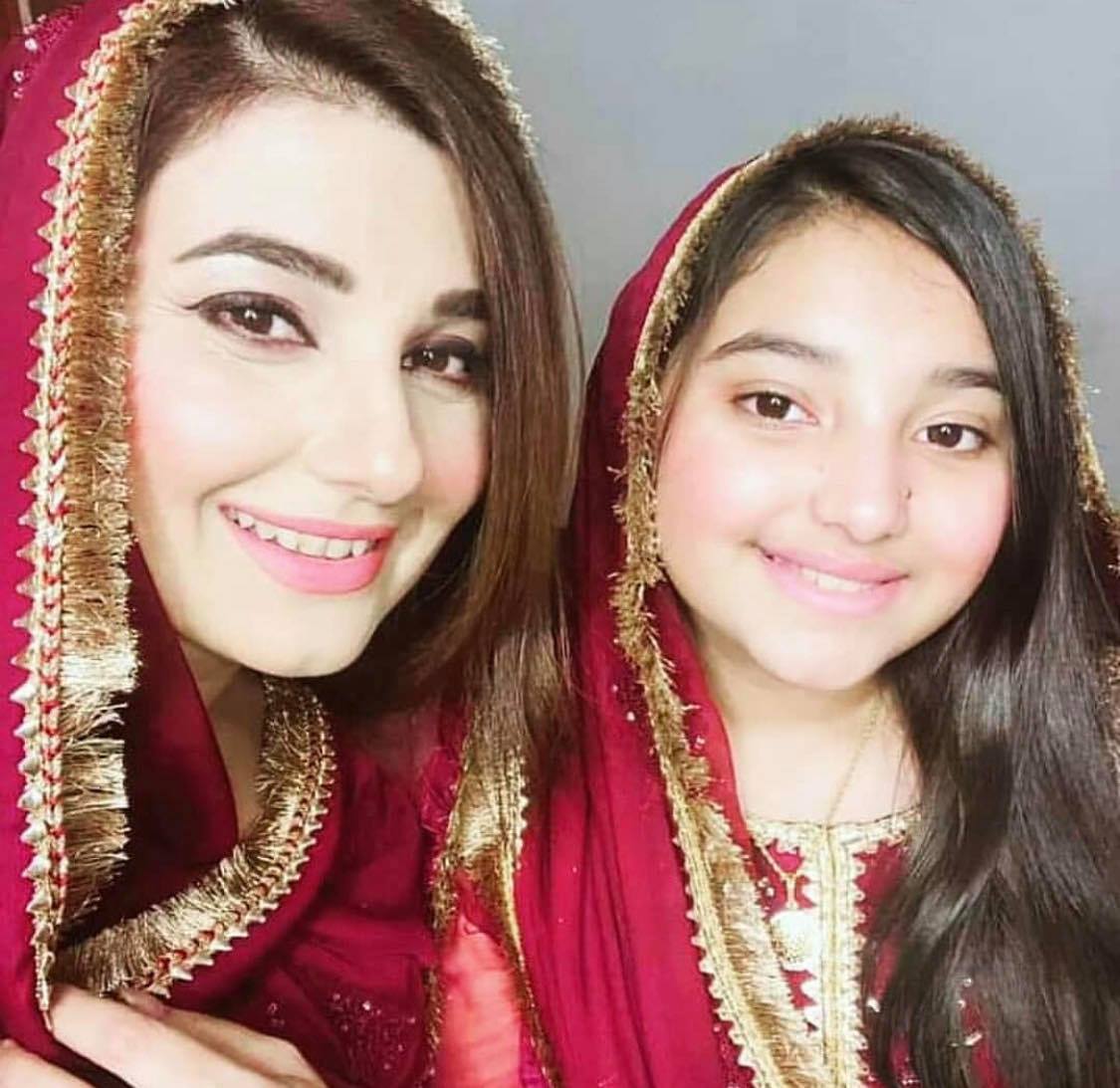 Faysal Qureshi Daughter
Faysal Qureshi's daughter Hanish Qureshi is beautiful. She was in the news lately when she lost a lot of weight. There was also news that she might be seen on television soon. Hanish also did Imran Abbas' make-up and styling for the drama Mohabbat Tumse Nafrat Hei. Hanish is really close to her father and we love their pictures together.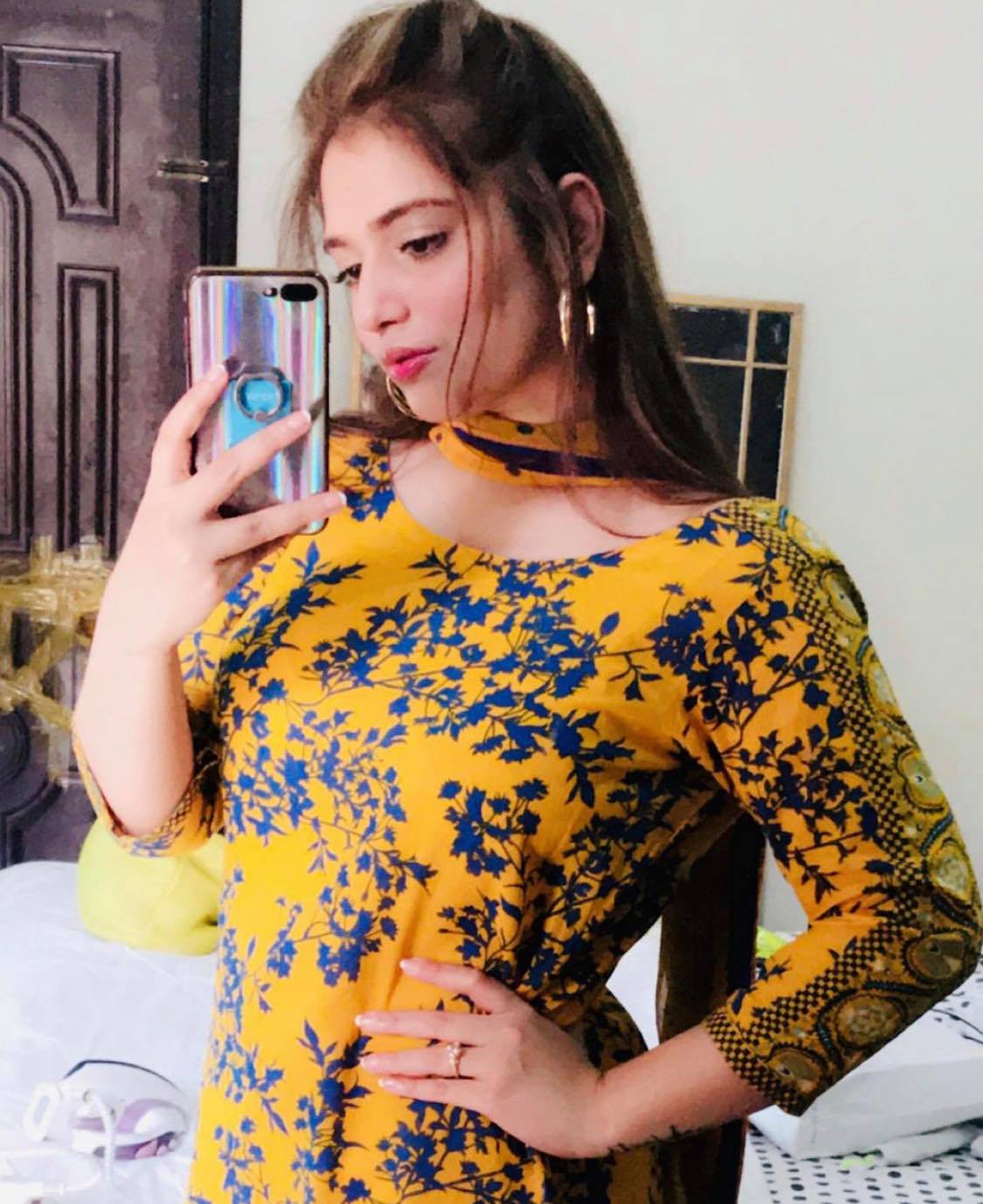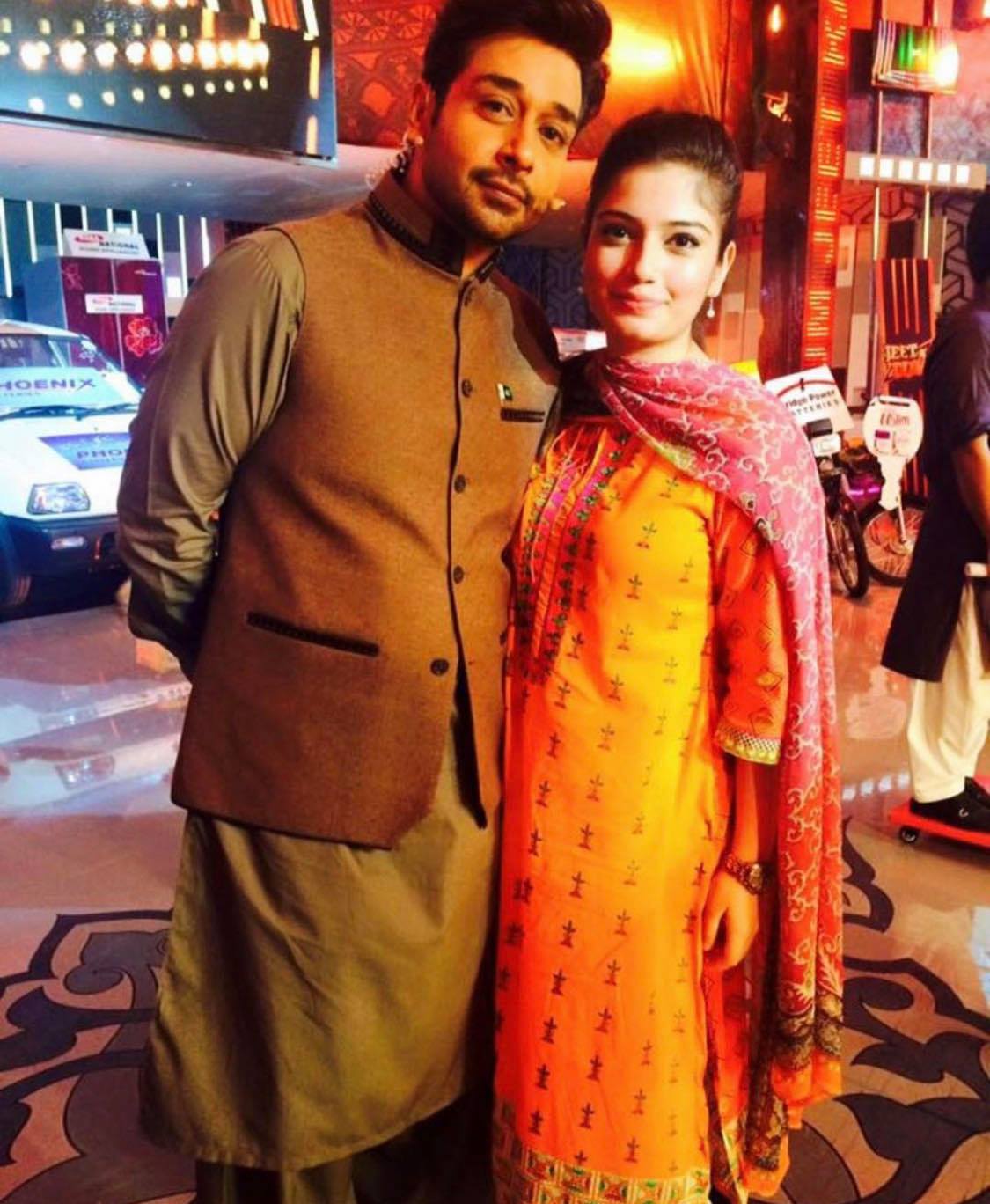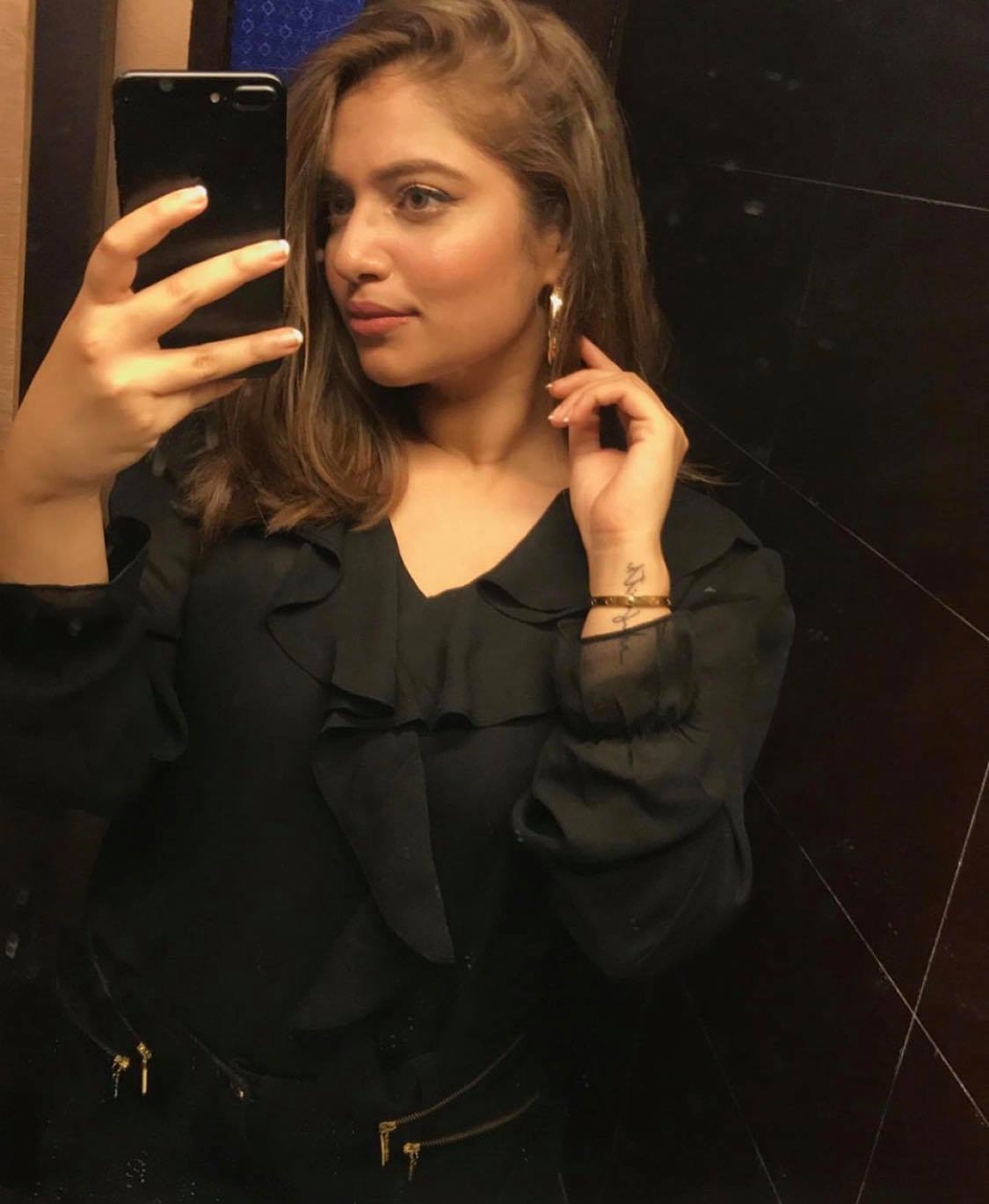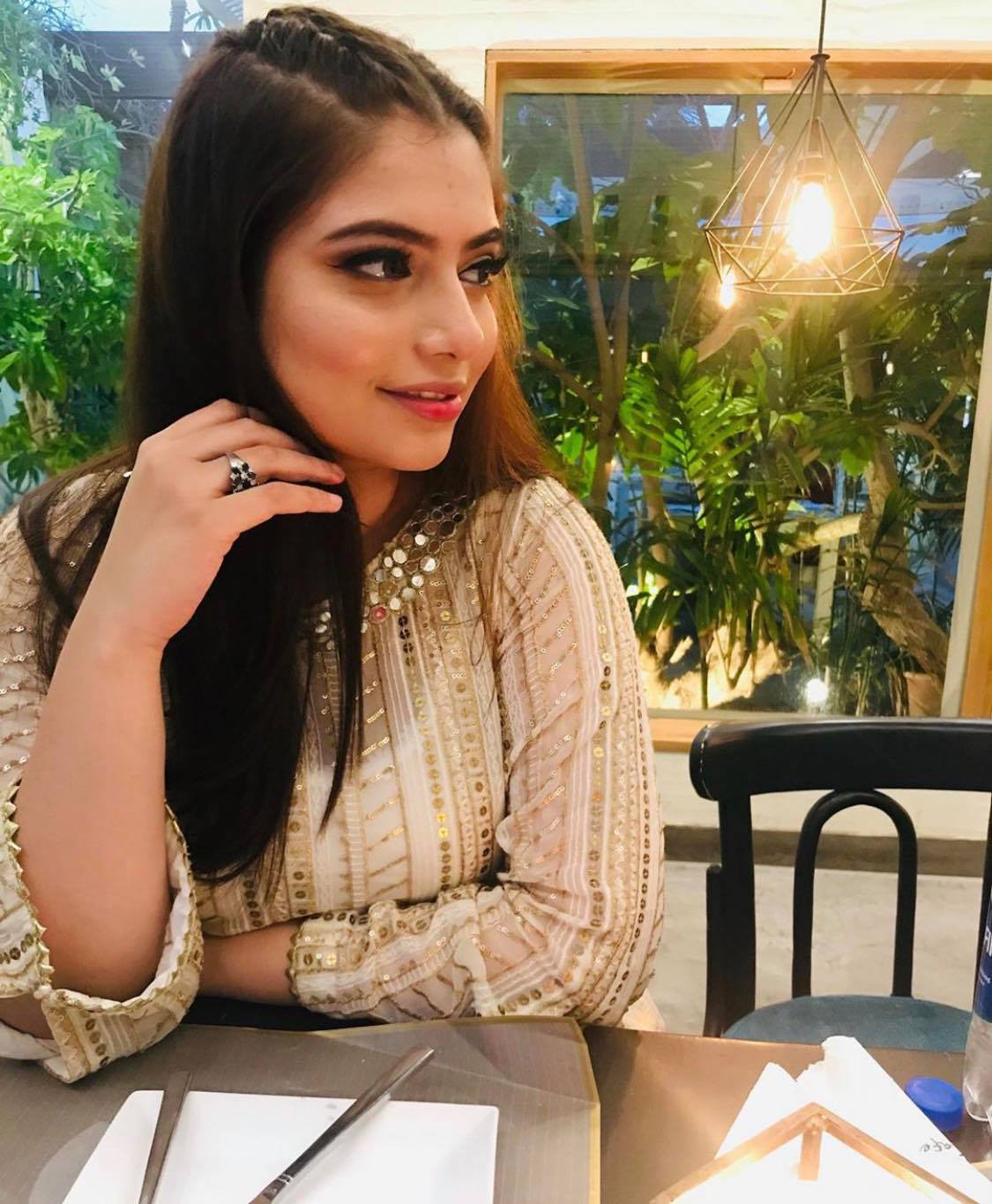 Shaan Shahid Daughters
Shaan Shahid has three adorable daughters who are all the same age. Shaan Shahid loves spending time with his daughter ever since they were babies. He takes pride in their achievements.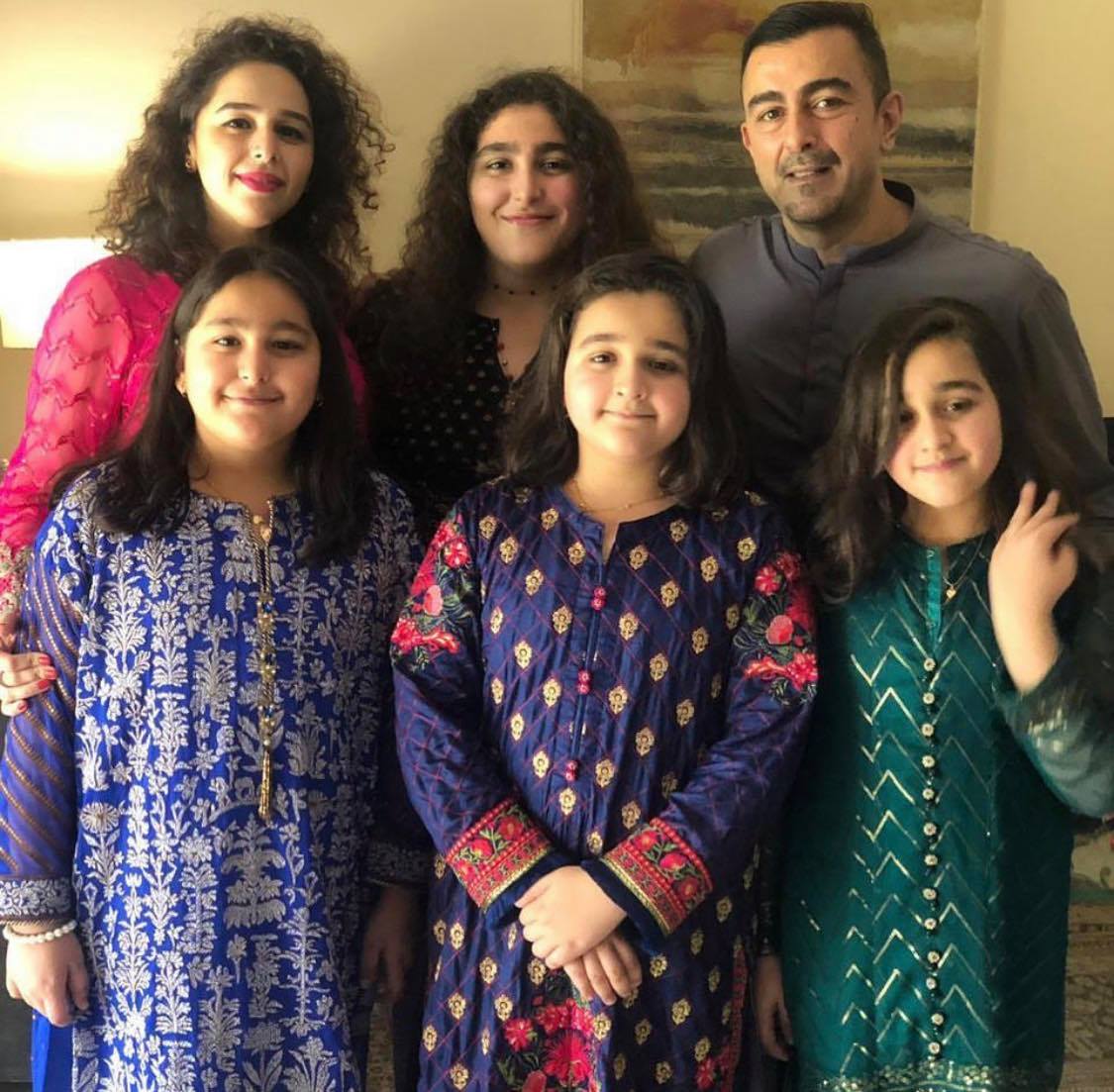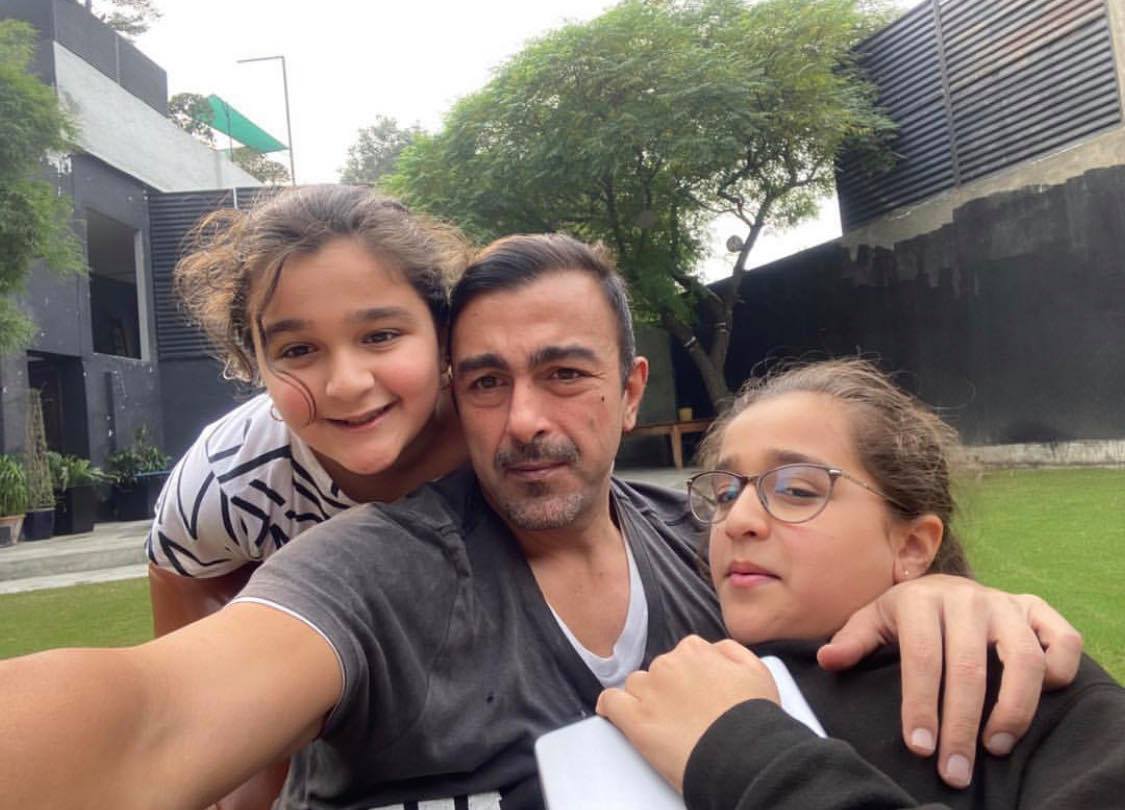 Nida Yasir Daughter
Nida Yasir's daughter Silah Yasir has grown in front of the public eye. She has grown into a beautiful and stylish young girl. Silah Yasir was also seen in the drama Chup Raho.

Nadia Khan Daughter
Nadia Khan is a vivacious actress and host. She has a beautiful daughter Alizey Khan. Alizey Khan was recently seen with her mother at a wedding and she looked really attractive in black.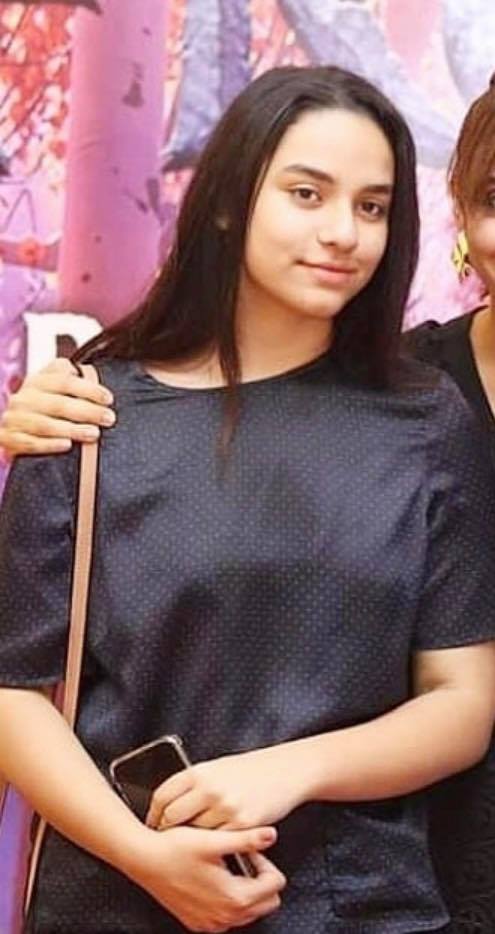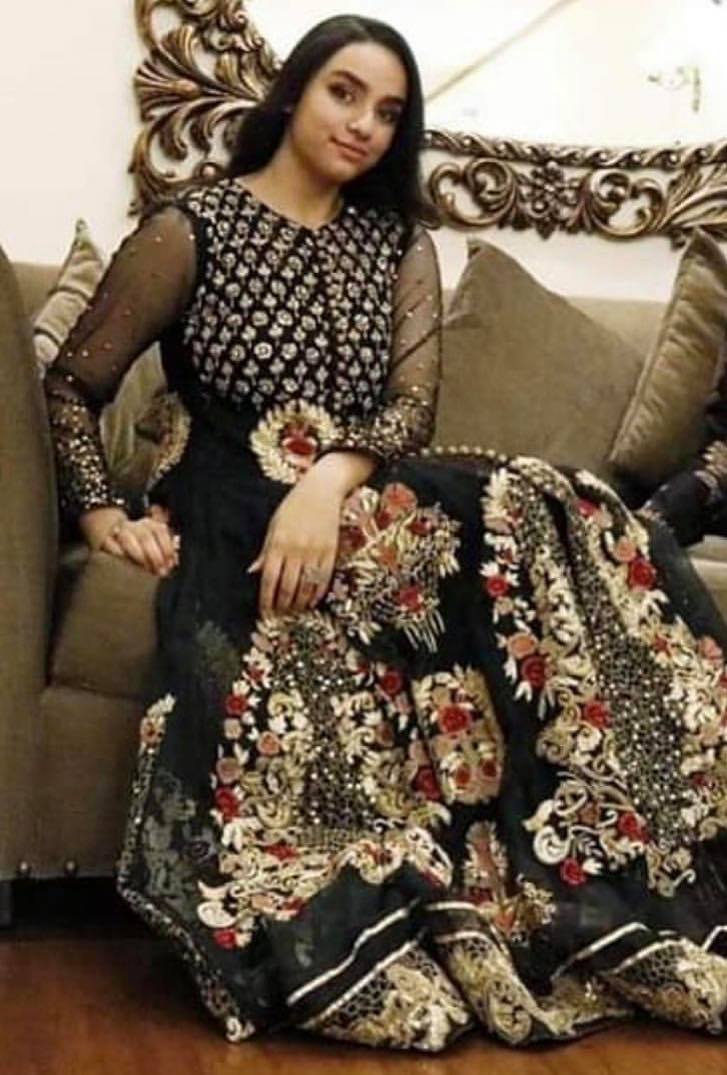 Celebrity Daughters and Parents
Javeria Abbasi Daughter
Javeria Abbasi is another famous Pakistani actress who has starred in many popular dramas. Javeria Abbasi has a beautiful daughter, Anzela Abbasi. Anzela Abbasi has also worked in several dramas. Anzela Abbasi is a confident and attractive young girl who shares a strong bond with her mother.
Asma Abbas Daughter
Asma Abbas' stunning daughter Zara Noor Abbas is also a star. Zara Noor Abbas is gorgeous just like her mother and she is really passionate about her acting career. Zara Noor Abbas looks a lot like her mother. Zara Noor Abbas is often seen talking about body image in interviews since she faced a lot of criticism for being overweight when she joined the industry.
Saba Faisal Daughter
Saba Faisal is a well-known Pakistani actress. Her daughter Sadia Faisal is also an actress. Sadia Faisal is beautiful just like her mother.
Fauzia Mushtaq Daughter
Fatima Effendi is an actress just like her talented mother. Her mother always wanted her to put her studies ahead of her acting career therefore for quite some time she was acting and studying at the same time. Her mother has always been a big support for her.
Saba Hameed Daughter
Saba Hameed's daughter Meesha Shafi is attractive just like her. Meesha Shafi has a strong personality just like her mother and both of them are equally talented.
Seemi Raheel Daughter
Seemi Raheel's daughter Mehreen Raheel acted in some of the best dramas for years but later on, she decided to quit acting and dedicate her time to her family. Her mother Seemi Raheel has been acting for decades and she still continues to play memorable roles in dramas.
Film Star Deeba Daughter
Film star Deeba was the biggest name of the Pakistani film industry when she was a young heroine. Her daughter Madiha Rizvi also chose the field of acting and she is a remarkable actress.
Fariha Jabeen Daughter
Fariha Jabeen's daughter Amar Khan entered the showbiz industry only recently but she has already made a name for herself. Her mother Fariha Jabeen is also a superb actress and Amar is following in her footsteps.
Ismat Tahira Daughter
Ismat Tahira's daughter Ushna Shah needs absolutely no introduction, she is one of the most recognized actresses of the Pakistani industry right now. She is the daughter of Ismat Tahira who was seen on television a lot back in PTV days.
Film Star Nisho Daughter
Nisho's daughter Sahiba became as popular in the film industry as her mother. Even now she continues to grow as a famous YouTuber.
Rubina Ashraf Daughter
Rubina Ashraf is an experienced and talented actor who recently started directing dramas. Her daughter MinnaTariq made her television debut with hit drama serial Ruswai and was loved by many.
Natasha Hussain Daughter
Natasha Hussain has done modelling most of her life, recently she acted in the popular drama serial Ye Dil Mera. Her daughter Tanya Hussain also made her acting debut recently.
Javed Sheikh Daughter
Javed Sheikh's daughter Momal Sheikh is also a well-known actress. Both of them share the most special bond.