Beautiful Latest Clicks of Hamza Ali Abbasi and Naimal Khawar
Naimal Khawar Abbasi and Hamza Ali Abbasi makes the most popular and anticipated couple of Pakistan. They two got married in August 2019. Since both the celebrities have left Media industry the only way left for their fans to get in touch with them is through social media. Naimal Khawar Abbasi is one of those very few artists who got fame in such a short time span. Naimal Khawar became the most googled personality of Pakistan. Naimal  Khawar Abbasi apart from being a phenomenal actress is also an exceptional  painter. Alif star Hamza Ali Abbasi left industry and decided to spend time in preaching Islam. His probably last project Alif is on air now a days based on the theme of spirituality. He is working against Sajjal Aly in Alif. Talent of both the actors touched the heights of Glory in Alif. Couple of days back Naimal Khawar's little sister Fiza Khawar got hitched with Abdullah Khan. The pictures from the event are all over the internet. Let's have a look at these photographs: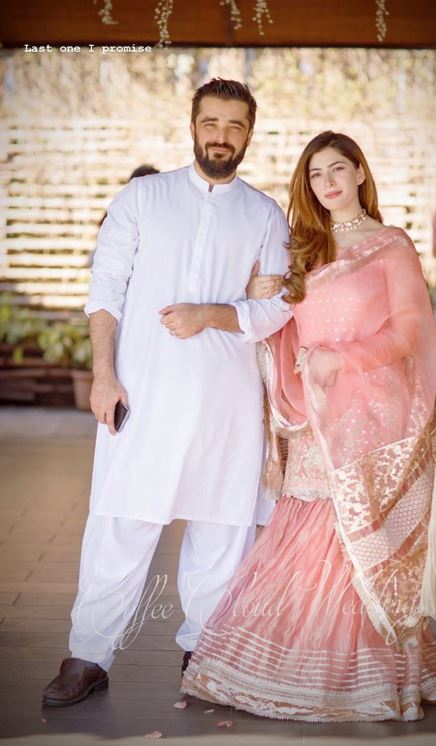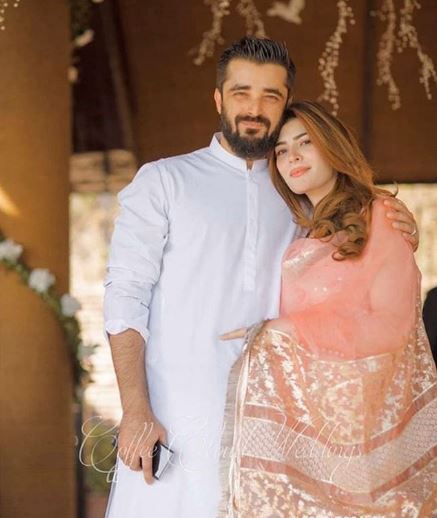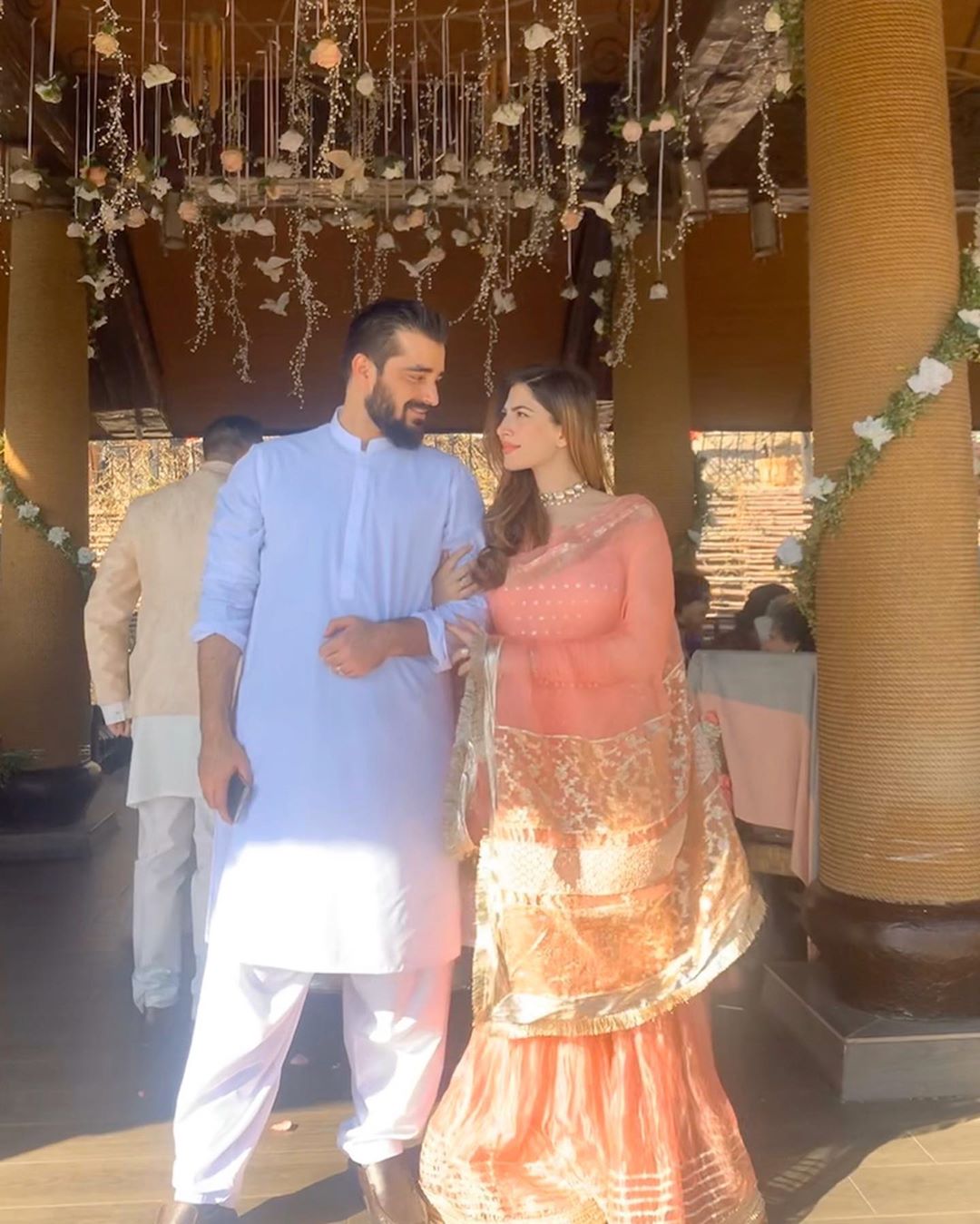 Fiza Khawar is looking pretty on her big day. Her Nikkah look resembles Naimal Khawar's Barat look.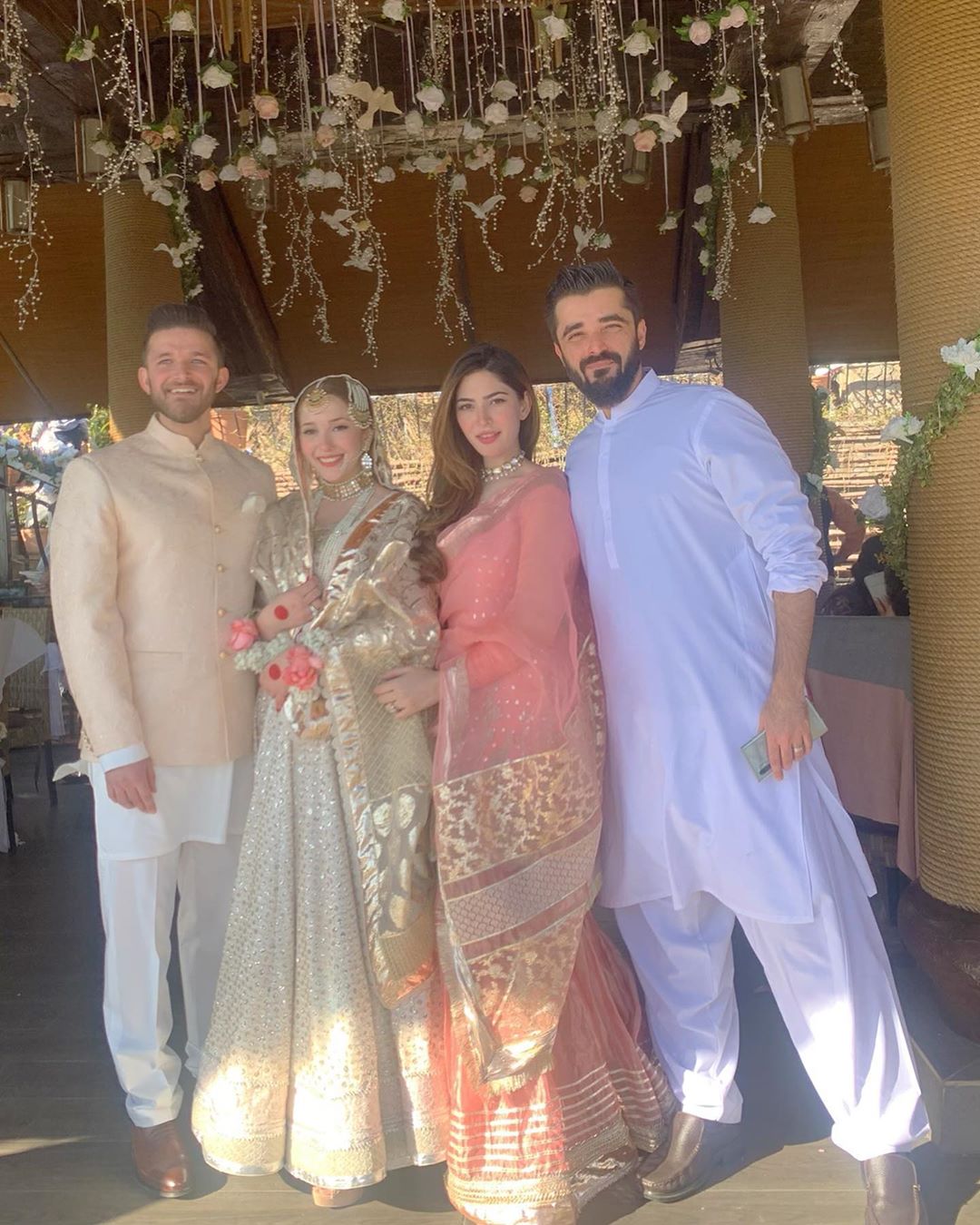 Naimal Khawar is looking stunning and elegant as usual. She is wearing this beautiful dress from Faiza Saqlain.