How many of us believe on the first impression? In my opinion almost all of us do so. A first impression is something that defines a whole new concept of a person's personality. There is a saying that one should never judge a book by its cover but no one actually believes on this saying. This is the reason why people nowadays like to be trendy and fashionable. In this article I will focus on the ways a person can choose for being fashionable and trendy along with comfort. Fashion is marketed in such a way that one is compelled to 'attain a certain look'. Many women have negative self-images if they don't look or dress up to the ideals of the high fashion world…this could be due to weight/body type, hairstyles, make-up, jewelry, shoes, handbags, perfumes, wrinkle creams, and so on. Reading fashion magazines and going through different catalogues can help in developing a great dressing sense in people. This is the reason why every shop and almost every outlet has magazines for their customers. These magazines not only create a good dressing sense but they also give an idea of the service the outlet provides to the customers.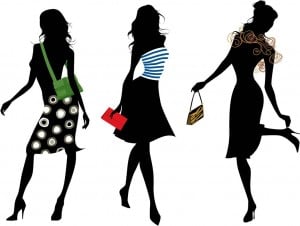 People should also be up to date. They must know what is popular and what is not. This can be done through watching television programs based on fashion and also by going through websites. Being fashionable and trendy is not only based on following the trends but it is also based on the way u carry the trend. Anyone who wears a mini skirt can not look pretty until or unless she doesn't have the confidence to carry it. If you have the confidence required to carry attire then you will look outstanding even if you are wearing normal pajamas. Red lip color is often said to be perfect for fair complexions but I have myself seen girls with a brown complexion wearing red lip color with so much confidence that it looked astonishing.
 Apart from this every person must know how to dress according to their body type. There are some things that do not suit the people of a specific body type. This is why when the wrong trend is matched with the wrong body type then everything gets completely damaged. It becomes a mess which is not easy to handle. This rule goes for each and every individual out there. Being fashionable also means looking for what suits you the best. For example if a fat legged girl wears skinny jeans, she will look odd. The same goes for other girls as well. Try to buy something that you find comfortable for yourself. If you do not think that scarves or bandanas will suit you then try an alternative. Do not go for them. Comfort comes first. Moreover try to be unique; copying others will not make you fashionable. Being fashionable means to be completely unique and satisfied with what you are wearing.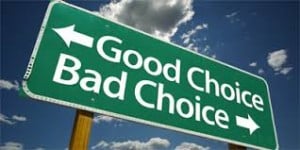 While shopping, it is necessary to know your needs. Try to buy something that is good in quality and will last for long. If you buy good quality stuff that lasts for long then that's better then buying something cheap that wears off the next day. Do not compromise on quality and make a good choice while shopping. Try to buy bags and accessories of neutral colors so that they can get along with all of your dresses. Look up to people who you think are fashionable. Being fashionable is having an idol that is perfect for you. Another trick is that, try to mix and match your own clothes and create something creative out of it. Bringing changes to your everyday get up can also make you look fashionable. Being fashionable also depends on the choice of an individual. It is necessary to dress according to the occasion. One can definitely not wear a summer dress in winters and a coat in summers. This will look hilarious.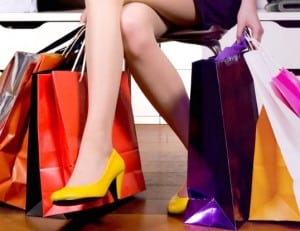 Trendily dressed people tend to attract more positive attention. Dressing age appropriately causes people to respect you more. People who are not dressed age appropriately tend to attract scorn and ridicule. The most important part of being fashionable is to be yourself. Being who you are is the essential component. Losing your identity while copying others is a big failure. Those who enjoy fashion consider it a form of art. These were some important ways of being fashionable. Try following them in your daily life and things will change for sure.
Written by: Moomal Hassan.