Yet another addition to the masterpieces of Ary Digital is Pyarai Afzal,started a week back.Star cast of the show includes Hamza Ali Abbasi, Aiza Khan, Sana Javaid,Saba Hameed and Firdous Jamal.Its a Six sigma production which is directed by Nadeem Baig. Whereas, Khalil ur Rehman Qamar is the writer of the serial.Now that we are done with formal intro, lets start with the story of the show.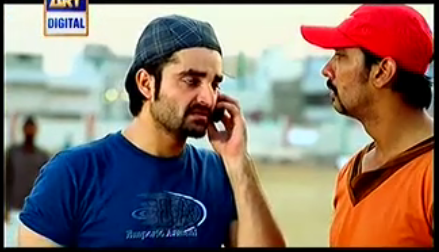 Afzal SubhaanAllah(Hamza Ali) is one of the children of Maulvi SubhaanAllah(Firdous Jamal); he is a gambler and loves to fritter his time by playing cricket for the sake of winning cash but owns a heart of gold. I can say that because he never  let his instinct die; he is among those who are subah k bhoolai jo shaam ko waapis ghar aa saktay hain.Having a secret girl friend,disclosing her letters details infront of friends,lying to your sister and gambling are all specs of being a "Subah Ka Bhoola" but avoiding to share her personal info, taking special care to not lie while passing by a Mosque, getting worried when your parents are not happy with you and respecting all the girls around when everyone else stare at them with disrespect are aspects of those who have margin of becoming well-being, no matter how much time it takes.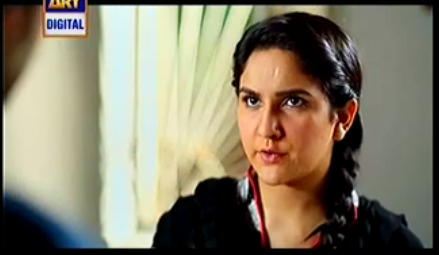 Afzal's sister is one of those sisters who loves their siblings, never want to lose them and always there for them whenever they need her; she is portrayed as strong-willed yet concerned sister who always want her family to stay united.
Lively,friendly,fun-loving and most important of all "beauty" are the traits of none other than two sisters  Farah Ibrahim(Aiza Khan) and Lubna Ibarhim(Sana Javaid). Farah lives in a fantasy world of her own and dreams for a guy who is well educated,self-made and confident. Inshort, she desires for a perfect husband.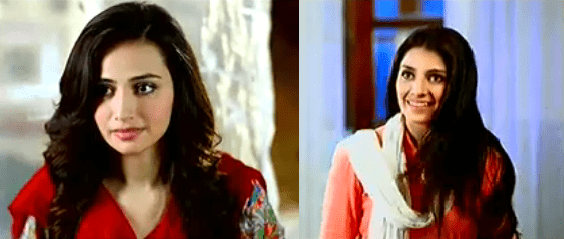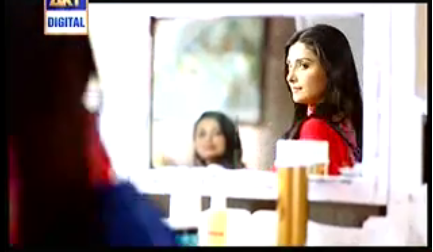 Mehtab Chawla (Umer Naru) was the guy this time whose proposal came and rejected after being accepted by Farah.As soon as Farah came to know that he is a raees zaada and all he can do is just to spend his father income,she refused to marry him.But before declaring the refusal, Lubna  gave her the news that her wedding date has been fixed. And now Farah want all this fuss to come to an end,by hook or by crook.Umer Naru's(Last seen in Miraat ul Uroos as Faraan) acting,dialogue delivery,expressions and overall appearance with which he came up in this serial makes his character much more interesting and entertaining to watch. Hats off to his dialogues in today's episode; We went through series of laughter therapy sessions today.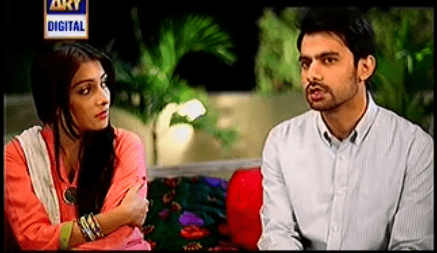 A couple of times Farah and Afzal came across each other till now and I can see that spark in their eyes.Now coming towards Afzal again, Maulvi Saheb came to know about Afzal's ongoing affairs in which he was involved and for that he,after a meeting with his son,decided to leave his house because according to him, good and evil can't stay together. As soon as his father decided to leave, Afzal pledged for mercy and decided to be a good boy from now on :) .I loved each and every bit of those Afzal family scenes; they were full of emotions, touchy and contained an awww factor in them.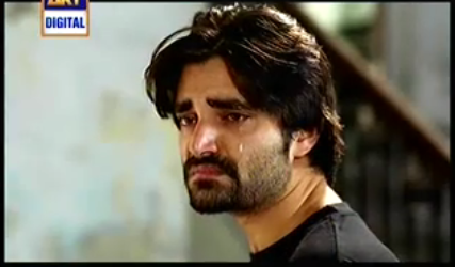 I am pretty sure that once you will hear the OST of this serial, you won't be able to resist replaying it again. In couple of episodes, I have found everything in this show ; it has emotions,drama,fun,entertainment,new faces,laughable dialogues,perfectly executed scenes,brilliant direction and a fantabulous OST. So for all those, who are still thinking to give it a watch or not; do give this episode a watch. I hope the pace and the perfectness continues till the end of this serial.
Do give your valuable feedback about this new serial.
Rabia Basharat.