The latest episode of Bela Pur Ki Dayan had a little bit of everything and it was quite interesting as well. Thankfully Aziz isn't seriously thinking about getting Tasha married to Shakir but it is part of his plan to make Neelo change her mind. Neelo got plenty of screen time in this episode and the horror scenes were shot brilliantly. Once again all of Neelo's scenes showed anger and resentment. With every passing episode Neelo's bitterness is increasing. Right now, she wants to kill Tasha because she feels that this is the best way for her to take revenge from Aziz. Also, she is clearly disturbed because she feels that Shakir and Tasha like each other. Although Neelo is extremely conniving, dangerous as well as scary but you can't help but understand why she is so upset and why she couldn't rest in peace! The flashback scenes tonight suggested that the policeman Neelo killed was directly responsible for covering up for her disappearance. While inspector Boota insisted that there was something fishy and they needed to investigate further, his boss asked him to close the file. It was good to see the inspector putting two and two together. He is more interested now in finding out what actually happened and is suspecting that everything that he has been told by Tasha and her family might just be true.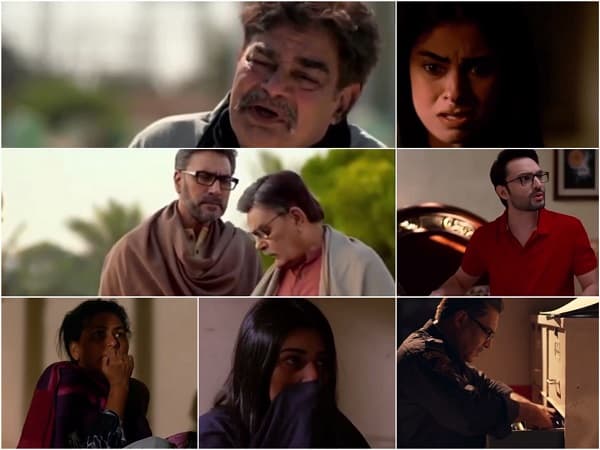 This episode also covered how Neelo's presence in the house had taken a toll on everyone. Rameez has not been able to find work in all these months because he has been too busy sorting out the mess made by Neelo. This made perfect sense since Rameez had been busy figuring out what was going on ever since he started noticing that something was terribly wrong. This scene also gave the viewers an insight into the time period since it is difficult to tell for how long has this family been fighting with Neelo's ghost. The scenes in the prison were shot superbly, the direction and the acting by all the actors involved couldn't have been better. The horror of sharing the cell with a murderer and a ghost eager to kill was evident from Sara Khan's expressions. Amar Khan's performance never ceases to impress, she owns her role completely. Shakir and Neelo finally met in this episode and this meeting revealed a great deal about why she wasn't eager to meet him. It seems like Neelo also holds Shakir responsible because he believed everything he was told. At this point I was wondering when will we ever find out the whole truth and what turn the story will take once it is revealed. Adnan Siddiqui's expressions and body language in this scene were priceless! He looked really scared and he definitely didn't see his old love in this dayan.
For the first time tonight Aziz looked terrified and he genuinely wanted to do whatever it took to get his daughter out of the prison. The alternative he was given wasn't doable for him since he did not have so much money. This episode ended with Aziz asking Boota to let Tasha go home with him for two hours. It looks like he has a plan, it remains to be seen whether it will work or not. The preview of the next episode was enticing. This drama is always more engaging when the flashback scenes are also shown and all the characters get plenty of screen time. This episode took the story forward considerably, was really well executed and had some of the best performances to its credit.
Eid Mubarak to all our wonderful readers. May Allah shower you with his endless blessings.