Makeovers are very important for any actor or actress. They need to keep experimenting with their look to look fresh on screen as people get tired of seeing them in the same look over and over again. Many actors have attempted to change their appearance by changing their hairstyle, hair color, makeup and even weight if the script demands it. The change has suited many people as they are able to carry it but it has even turned into a disaster at times.
Here is a list of people who have been able to look good with the change: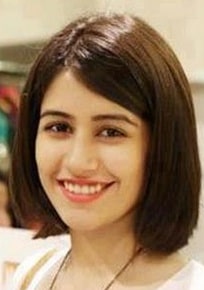 First in my list is Syra Yousuf. She is the popular actress of shows like Mera Naseeb and the recently ended Tanhaiyaan- Naye Silsilay. She has experimented with her hair style and now can been seen sporting short hair and I must say it suits her immensely. The short hairdo is all the rage nowadays but few people are able to carry it. Syra has the most innocent and charming face and this haircut makes her look even younger. (She already looks so young!)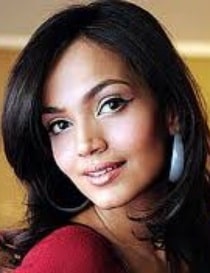 Second in my list would be Amna Sheikh. The popular actress who is seen in many hit shows like Main Abdul Qadir Hoon, Daam and Maat as is currently seen in the show, Mirat Ul Uroos. She was also seen with a new hairstyle which suited her a lot. The bangs and the change in her hair color did wonders to her face and her face looked fresher on screen. The bangs suit her a lot because she has a wide forehead and the bangs complement it as they hide it completely.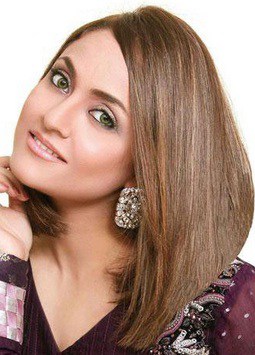 The third in my list would be Nadia Khan, the actor and the long time morning host. She is back with a bang this year as is seen as a host on Geo TV on weekends. She is now seen sporting a shorter hairstyle which suits her immensely. She has just the right face cut to carry off this hairstyle and she looks even younger now. Everyone has appreciated her new hairstyle so far.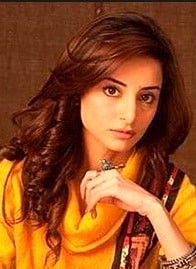 The fourth in my list is Sarwat Gilani. She is seen in shows like Malaal, Tishnagi and Mata e Jaan and is currently seen in the show Dil e Muzter. I always found her curly looks to be pretty but I was tired of seeing in the same curly hair look. She is now seen in straight hair and usually with plaited hair which suits her a lot. Her straight hair look in Mere Dard Ko Zuban Mile and Mata e Jaan suited her a lot. Her face is petite and the straight hair adds a new dimension to her face. I would love to see her with fringes sometime as I personally think it will suit her a lot. We have already seen her with bangs which complemented her face.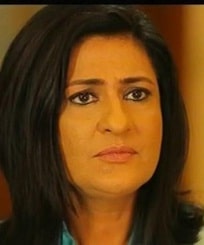 The fifth person in my list is Saba Hameed. Saba is seen in shows like Aik Tamanna Lahasil Si, Aks and The Baraat Series. I always thought she needed a makeover as she sported the same look in almost all her serials. But her new look in her currently airing show Dil e Muzter changed my opinion. She has been given a complete makeover which is suiting her a lot. The new hairstyle and cut has decreased at least 10 years from her age. The new hairstyle with the right amount of makeup is making her look extremely young and fresh.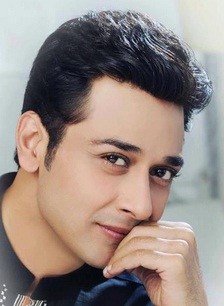 The sixth person in my list would be Faisal Qureshi. Faisal Qureshi is seen in hit shows like Meri Zaat Zara e Benishaan, Qaid e Tanhai and Mere Pehla Pyar. Faisal Qureshi is one actor who keeps on experimenting with his look. He changes his appearance according to what the script demands. He was seen in three completely different looks in his show Meri Unsuni Kahani. I still wonder how he managed to change his weight for each look! He is one dedicated actor.
Here are a few people who looked disastrous with the changes: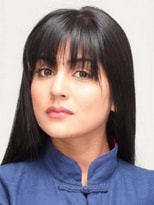 Sanam Baloch who was seen in shows like Dastaan, Akhbari Asghari and Dur e Shahwar would be the first person in my list. Sanam's hairstyle in her show Kuch Pyaar Ka Pagal Pan Bhi Tha was the worst hairstyle ever! Her beautiful hair was plaited completely into small plaits. It made me wonder how long it must have taken the hairstylist to make so many plaits as Sanam's hair are pretty long and thick. She even sported fringes in Akhbari Asghari which did suit her but I personally like her more in bangs with her long straight hair. If she really wants to change her hairstyle, she can opt for curls in any of her upcoming serials.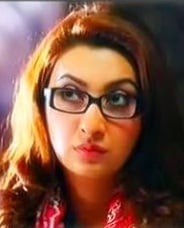 The second in my list is Ayesha Khan. She was seen in serials like Vasl, Kaafir and Maney Na Yeh Dil. Her look in Kaafir did not suit her at all. Her hair color made me cringe and even her clothes in the initial episodes were not suiting her. I would really like to see her in curls in future.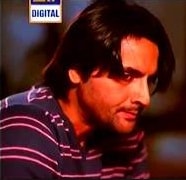 The third actor in my list would be Mohib Mirza. He was seen in shows like Shehr e Zaat and Mere Dard Ko Zuba Mile and is currently seen in Kaash Aisa Ho. His hairstyle in his new show Kaash Aisa Ho is not suiting him at all. When I saw the promo of the show, the first thing which I noticed was his long straightened hair. He has been given this look so that he would look more like the artist he is shown in the serial which is acceptable, but I still do not approve of his hairstyle. Well, this is my personal preference!
Few actors are seen experimenting with their look in fear of being criticized, but it is always pleasant to see actors in a new look from time to time.
Mariam Shafiq.