In Pakistan just like in any other country, the bride is the centre of attention on the wedding day. Every bride takes her time and puts in all the effort to ensure that she looks her best on all her wedding functions. This is the reason why Pakistani designers, make-up artists and celebrities often come together to create the best looks in order to help the brides-to-be decide which look they think is the one for them. Since there are many wedding functions therefore on all these days, the bride has to look beautiful as well as different. The choice of colors should vary, the hairstyles should be different and most importantly the make-up for a Mehndi for instance would be very different from that of Barat or Walima function.
Here are some of the best Pakistani bridal looks this season. We have chosen the best out of innumerable photo shoots and each one of these looks offers something appealing.
Naimal Khawar's Barat Look
Naimal Khawar is the only celebrity in this list whose actual look for her Barat outdid every other celebrity photo shoot this year. Naimal Khawar's decision to go for a minimal make-up look coupled with her traditional attire and jewelry made her look exceptionally beautiful. Naimal Khawar's smile and the way she carried this look on her Nikkah was another reason why she looked radiant and gorgeous. Naimal Khawar did her own make-up on her Nikkah which is why she did not look too made up. Naimal is an artist who is naturally gifted therefore she knew exactly what kind of a look she wanted on her Nikkah. She took help from a leading designer to recreate her mother's wedding dress but the overall idea for the look was all hers.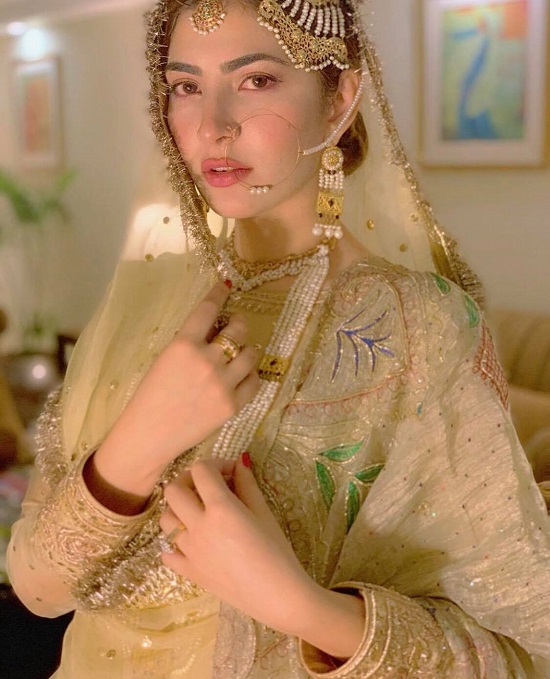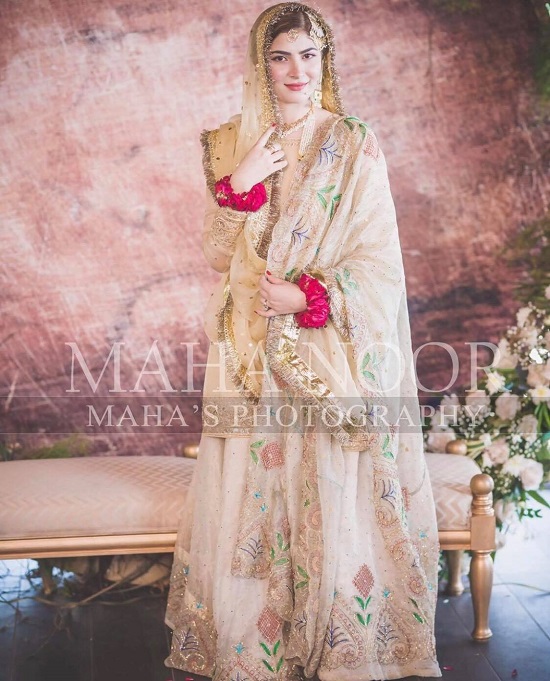 Ayeza Khan's Royal Bridal Look
Ayeza Khan is a beautiful actress and model who is very often chosen by many leading designers and make-up artists to create some of the best bridal looks. Ayeza Khan looks different in each of these looks and sometimes it can be difficult to choose which one of these looks is the best. In this particular photoshoot Ayeza Khan carried a royal bridal look in the best way possible. Like any other royal look, her attire, the jewelry and the make-up is grand. Such a grand look can be tricky at times because even if a single thing is out of place, the overall look can be ruined. Well, that is certainly not the case here. Ayeza Khan looks stunning and everything about this bridal look is perfect. This would be the go-to look for any bride who wants to carry a heavy look on her Barat function.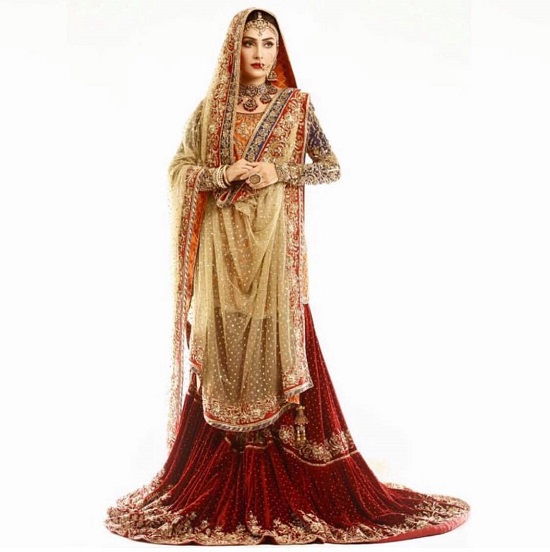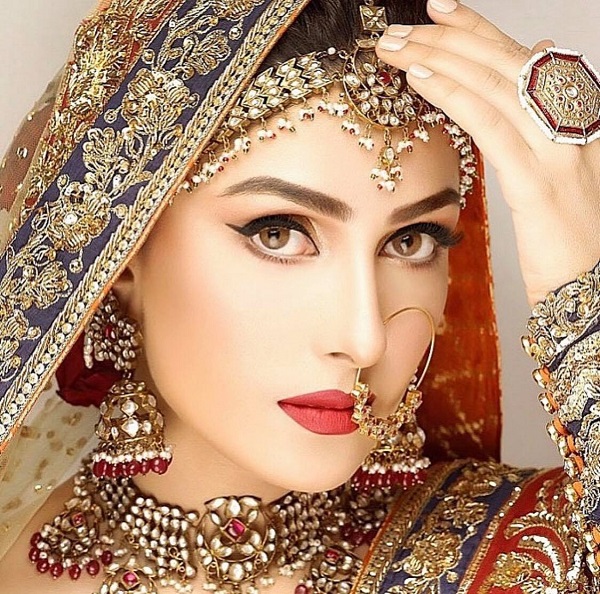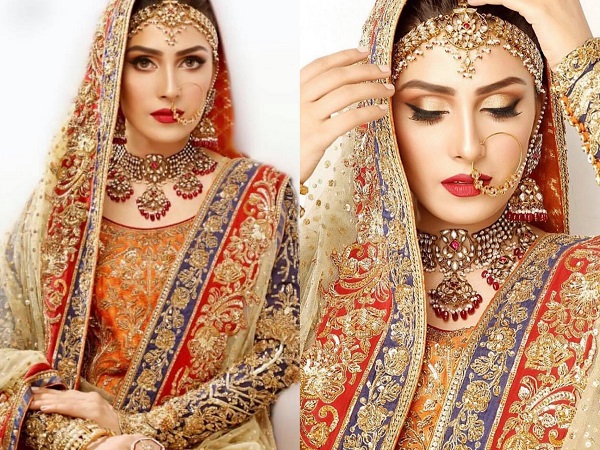 The Mehndi Bride
There are so many girls who do not want to go with the simple no make-up look on their Mehndi function. Choosing to sport a more formal and made-up look at the Mehndi is a choice which a lot of girls make nowadays. There are however very few photoshoots and makeovers which do justice to his particular look. Ayeza Khan's look for this photoshoot is ideal for all those brides who are not sure how to go about this particular look without looking so formal that they do not get that grand and different look on their Barat. The color combination, hairstyle, make-up, and the traditional fresh flower jewelry makes this look a complete winner.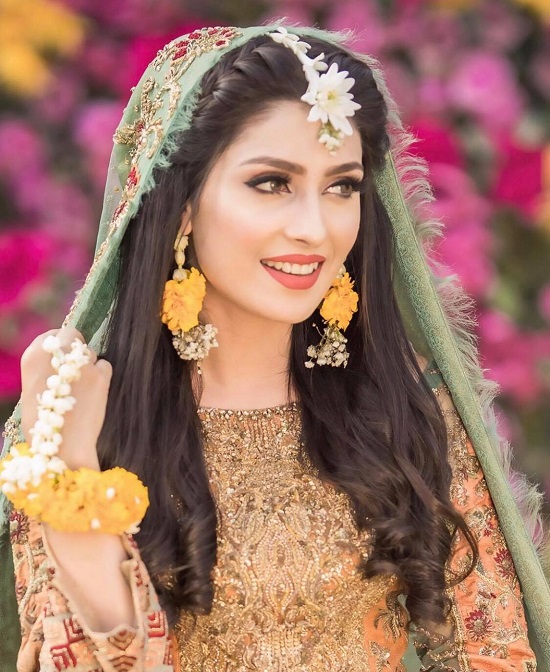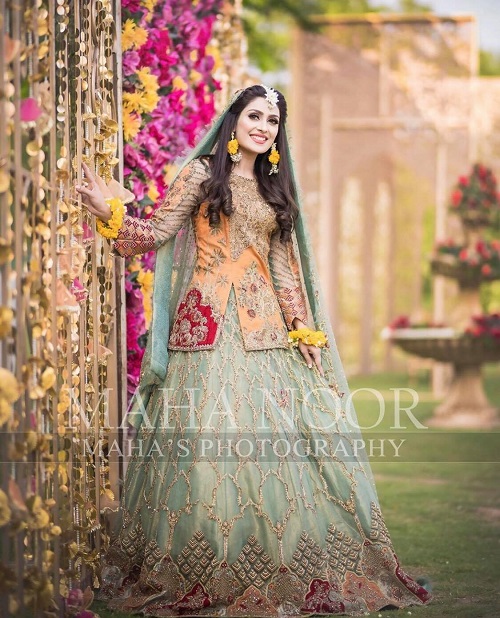 Minal Khan's Traditional Bridal Look
Minal Khan is another beautiful young lady but unlike Ayeza Khan, she has not done a lot of bridal photo shoots. Minal Khan has the perfect features and in this ethnic bridal look. She adorns a heavy bridal dress which is the perfect shade of red. The color red is considered ideal for wearing on Barat since this is the color that is traditionally associated with love. Since Barat is the main wedding function therefore red is also a bold color that gives the bride a striking and attractive look. Red is not an easy color to work with because it comes in different shades and not every shade in attractive. This bridal dress worn by Minal Khan is an exception since everything about it from the shade to the designing is perfect. Minal Khan's make-up and jewelry too is heavy and ethnic. The make-up artist encapsulated the ethnic Pakistani bridal look flawlessly in this look.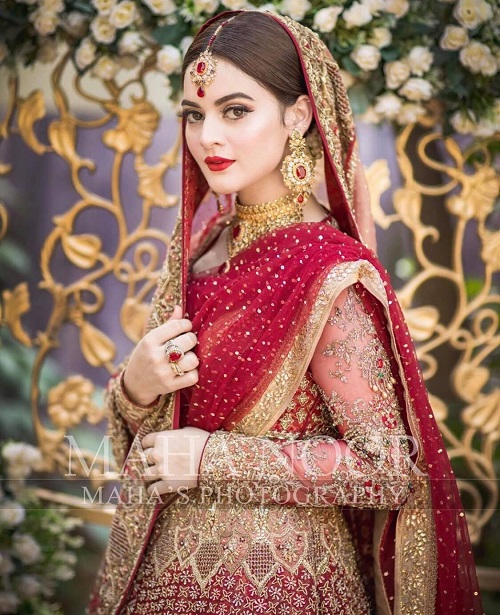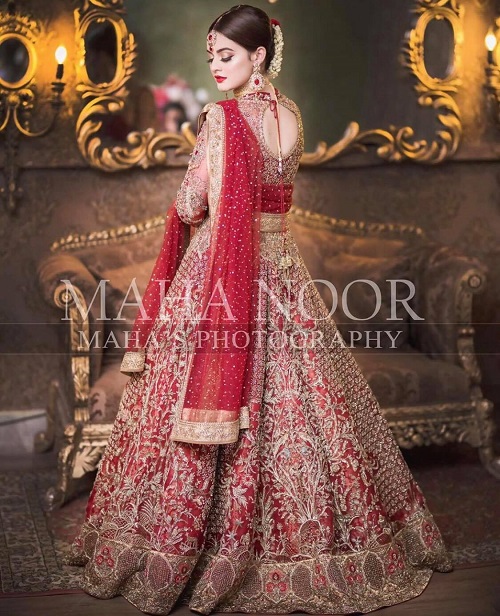 Hareem Farooq's Walima Look
On the Walima, most brides prefer to wear relatively less striking colors but at the same time, they want to look grand since Walima too is one of the most important wedding functions. Hareem Farooq is the perfect embodiment of a Walima bride who is both grand and subtle at the same time. The color of the dress is beautiful, the jewelry is not too heavy but formal and stylish, fit for the occasion. The smokey eyes and nude lips are perfect for an occasion which is really special for any bride. The best thing about this look is that if a bride does not want to look very loud on the Barat day, she can also choose this look for the Barat function. This look is also more 'glowy' which makes it fresh and appealing. Hareem Farooq is truly rocking this look which the perfect mix of modern and traditional.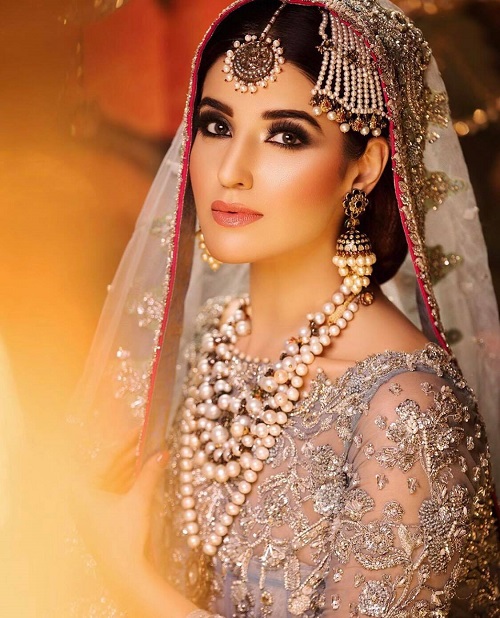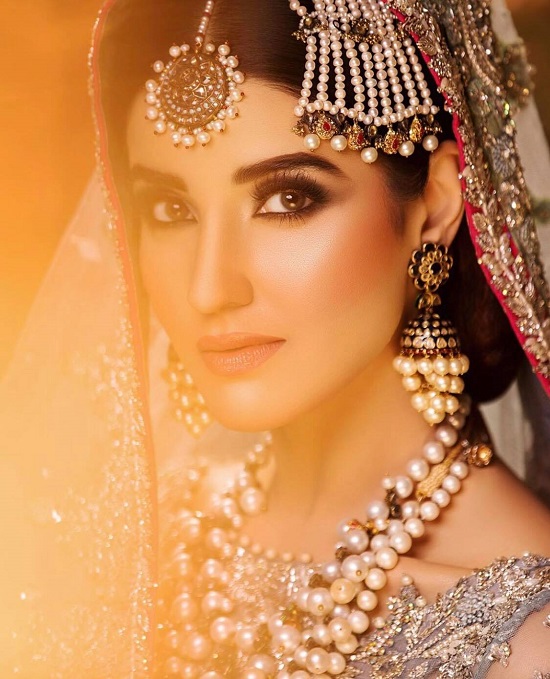 Ayeza Khan's Bridal Look For Meher Posh
Ayeza Khan's bridal look for Meher Posh was one of the best this season. Everything from her outfit to the jewelry and make-up was perfect. The production house definitely invested in this look! Ayeza Khan carries bridal looks like no other which is another reason why this look is a complete winner.
Which bridal look is your favorite? Do share your views in the comments section.