People often see all the positive sides of celebrities' lifestyle while on the other hand, we forget how much they are trolled and hated. As much as they receive love, they also receive a massive amount of hate.  People criticize on their clothes, lifestyle, body, hair and many other things.
Each and every day we see how much hate comments are there on celebrities' posts on Instagram. Pakistani celebrities go through the same thing and they are trolled, harassed and mocked for no reason. Usually, celebrities ignore their haters but now they are standing up for themselves and giving a shut-up call to their haters. Earlier, they ignored their haters but they have stopped bearing such people and coming up with befitting answers.
Here Are Most Awesome Celebrities' Response To Their Haters
Ayeza Khan ignores her haters completely but when she posted pictures with her family, many criticized her. She didn't ignore this time and replied in the best way.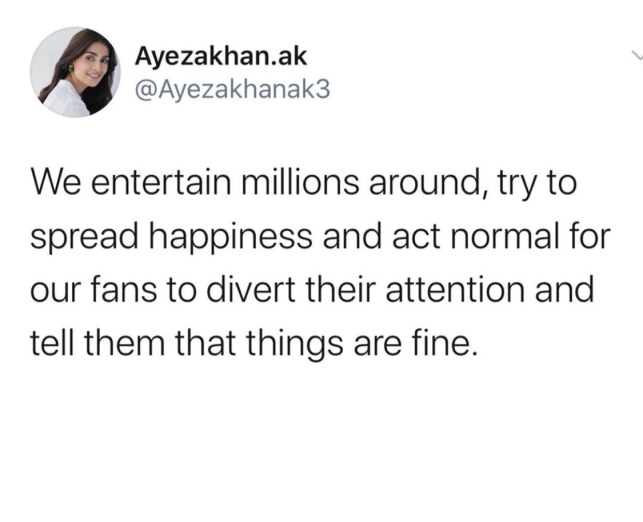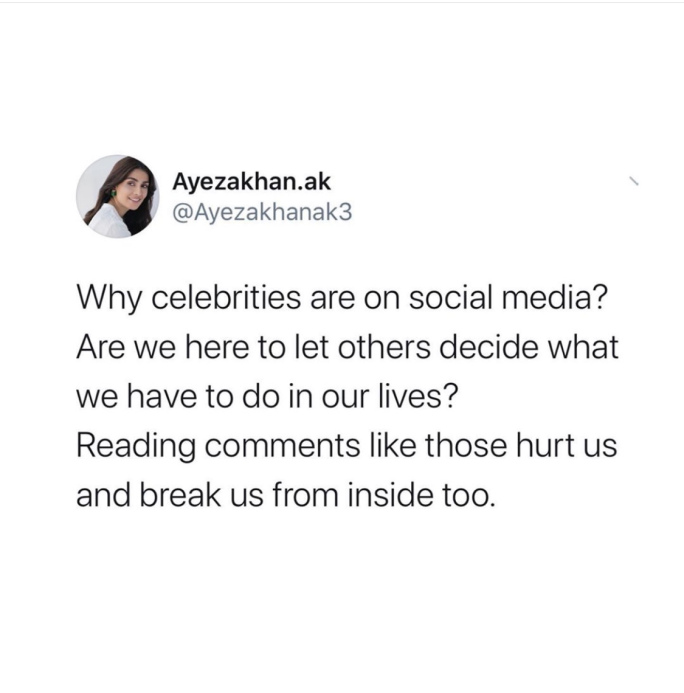 Aiman Khan recently celebrated her daughter's birthday and many people criticized her but this time she came up with awesome responses.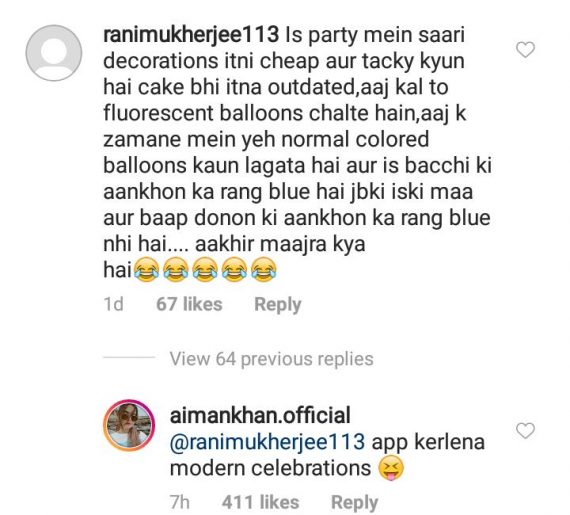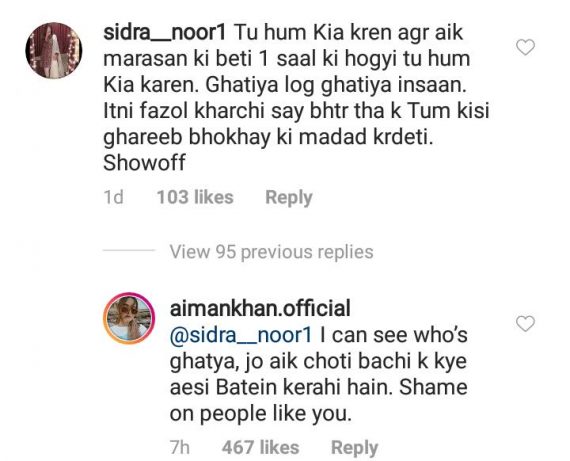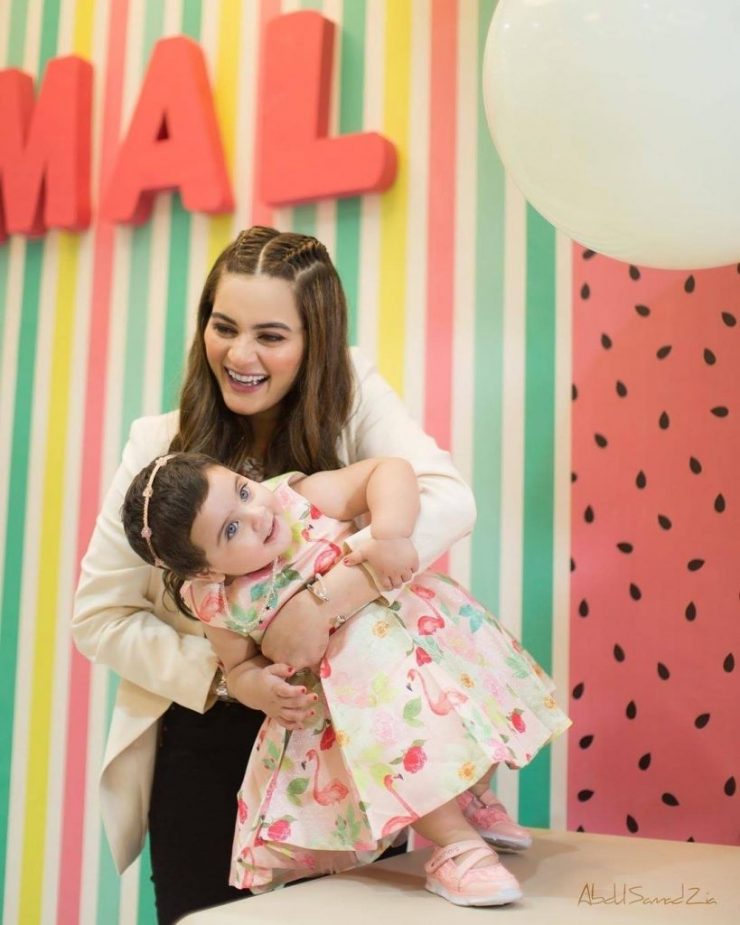 Imran Ashraf Awan is a peace-loving person and he is known for his humble nature. No matter what people say he replies in the sweetest manner. When fan didn't like his hairstyle, he responded humbly.

Iqra Aziz and Yasir Hussain are often criticized and people make fun of their couple. When fan made fun of Yasir Hussain, she clapped back and her response was savage!

After receiving lots of criticism on getting married with Sadaf Kanwal, Shahroz Sabzwari turned off his comments section. Recently, he posted a picture and turned on his comments section but people again bashed him. So, rather than getting angry he responded in a chill manner.
As soon as Ayesha Omar posted her pictures, many men in her comments section harassed her and tried to scare her. She posted all the screenshots and ID of the harasser on her Instagram stories and after that, he ran away and deleted his account.
Have a look at the complete story!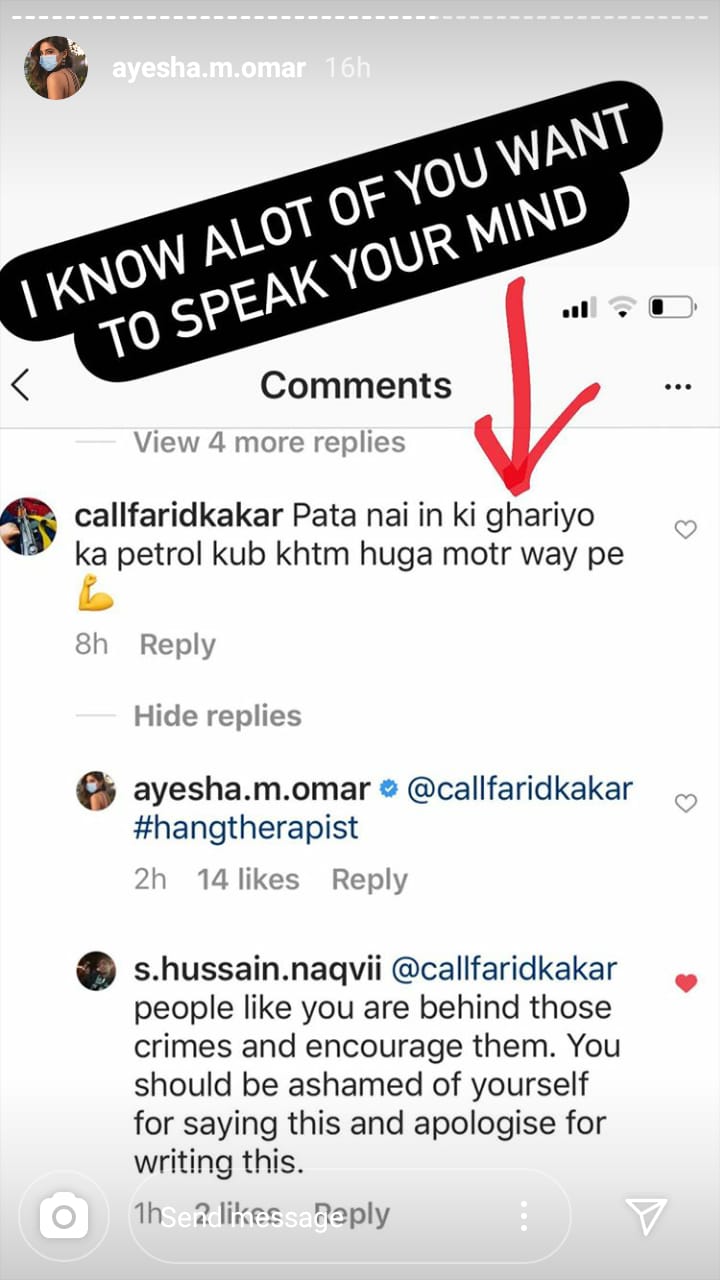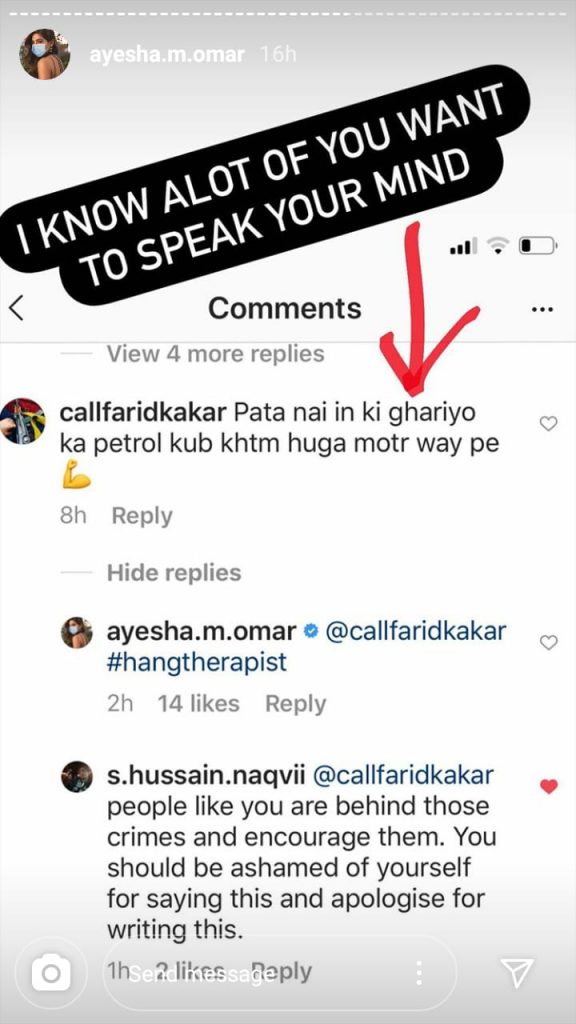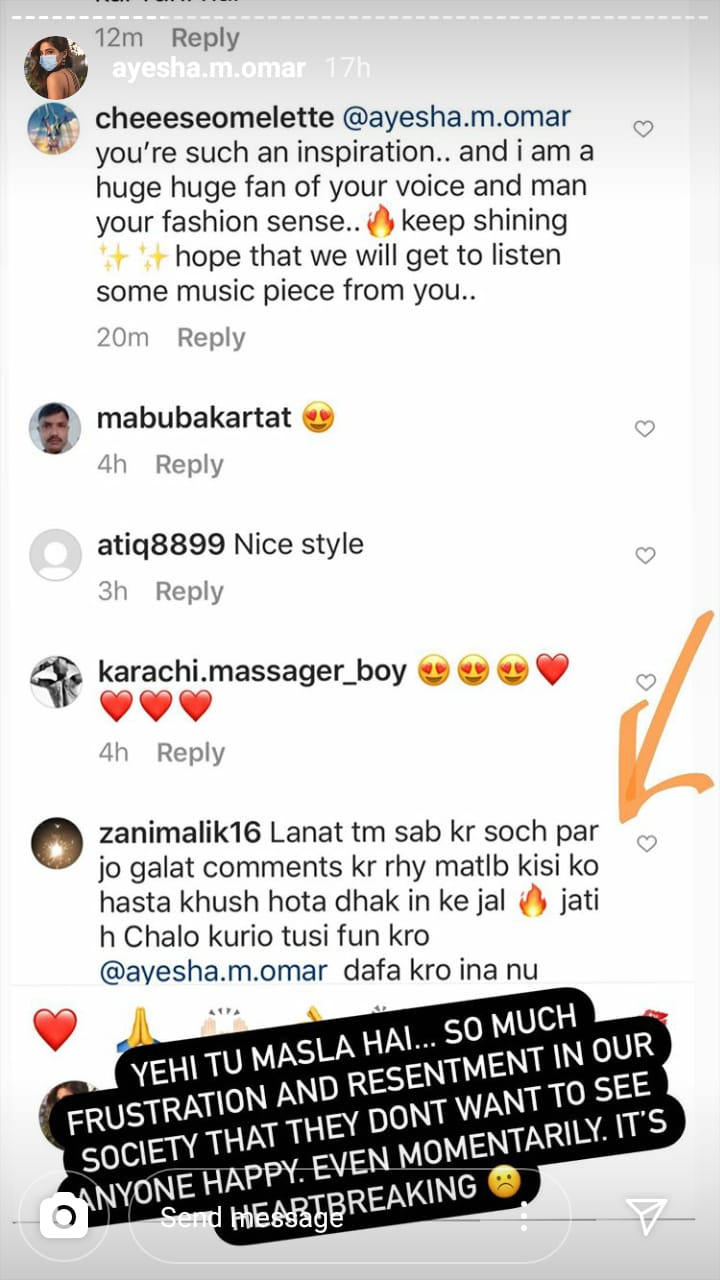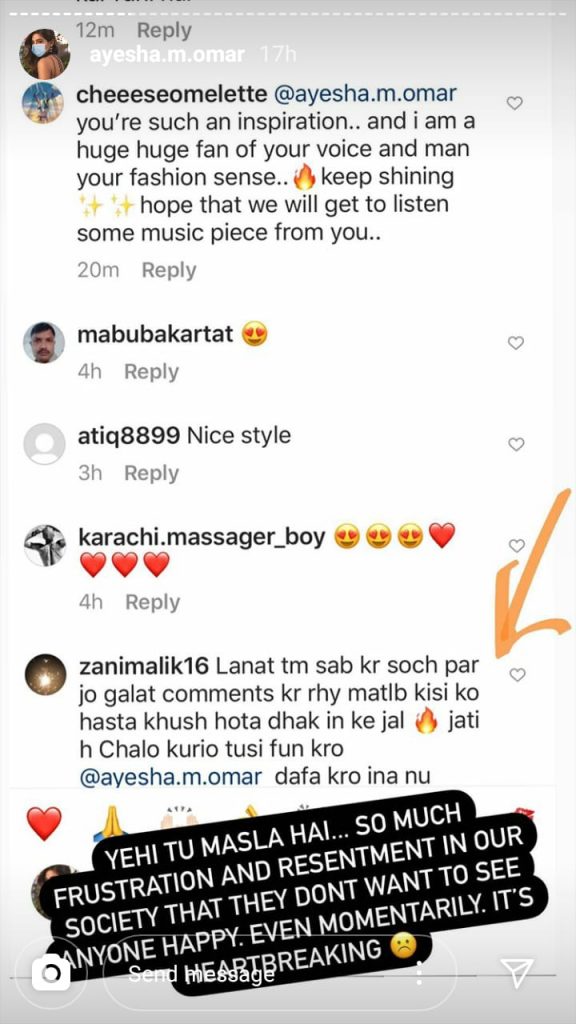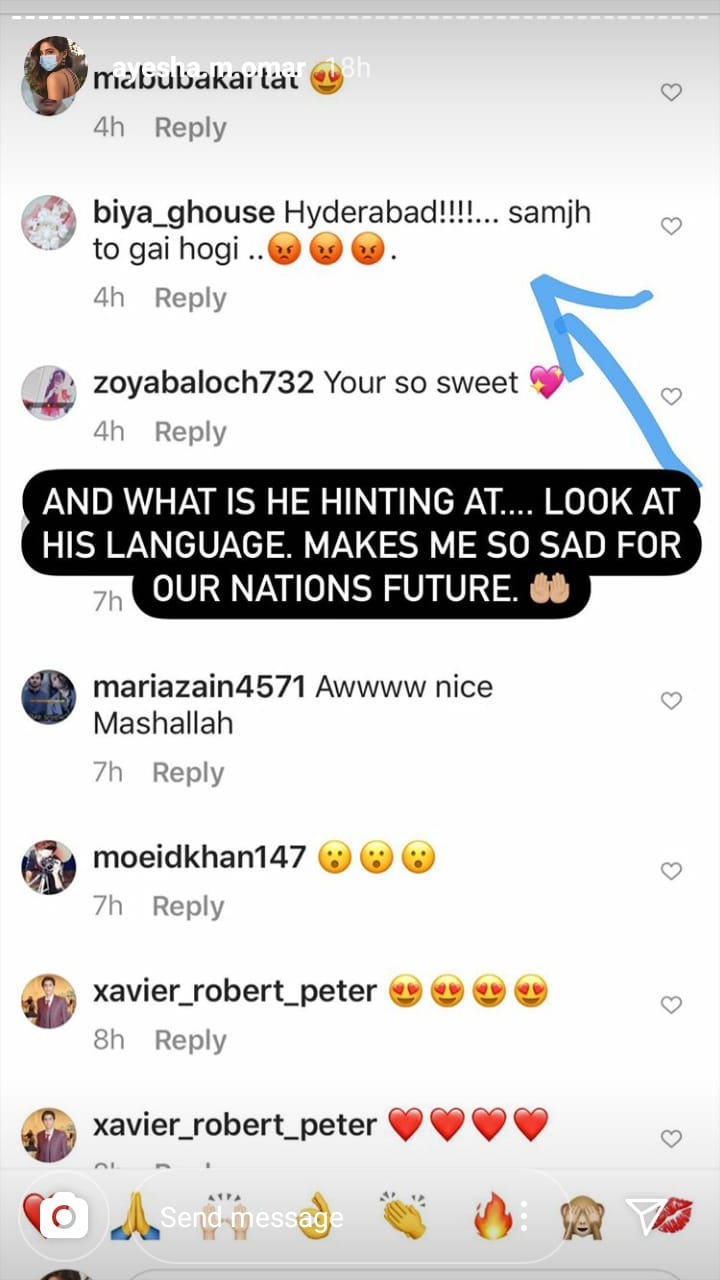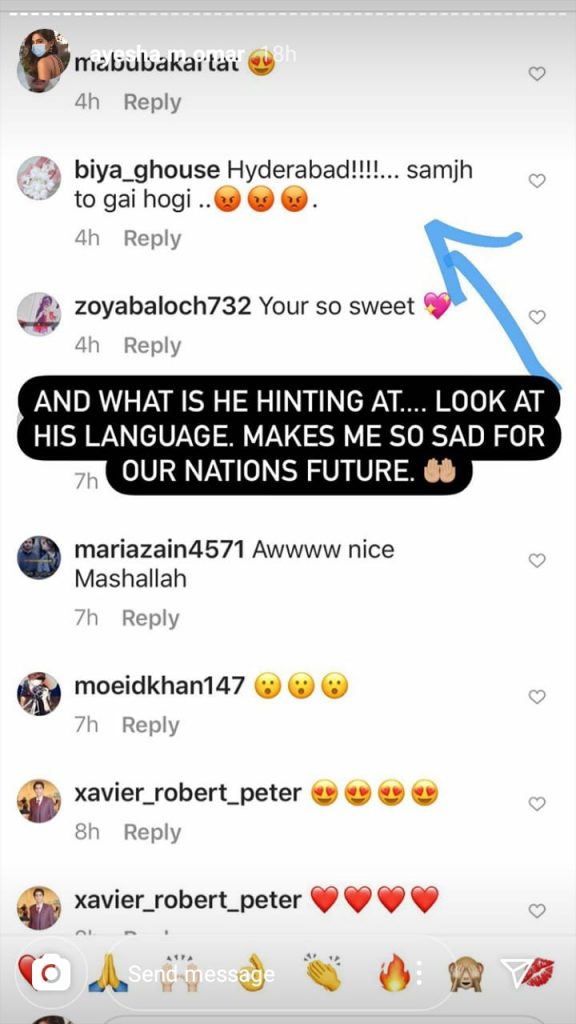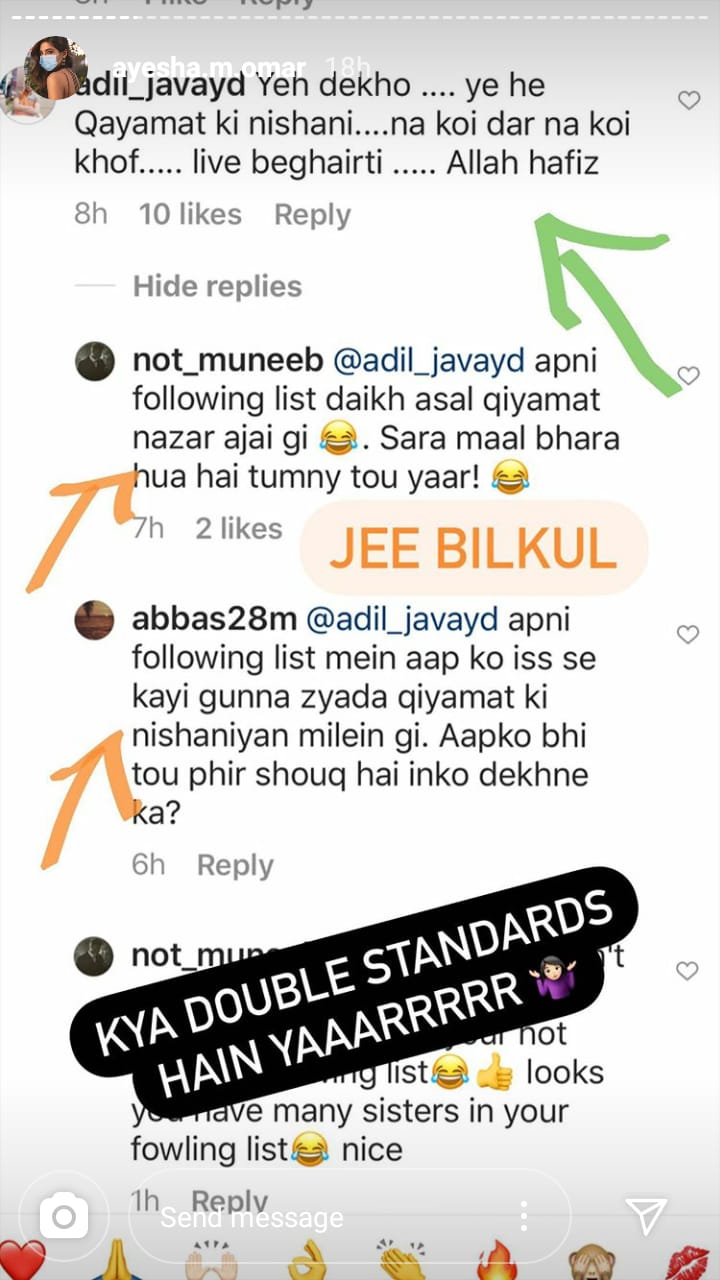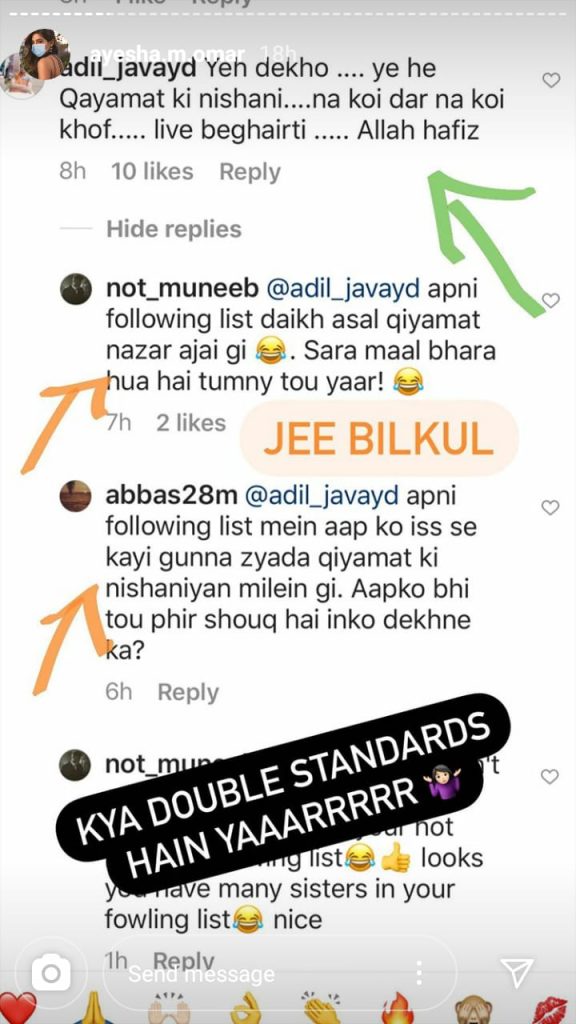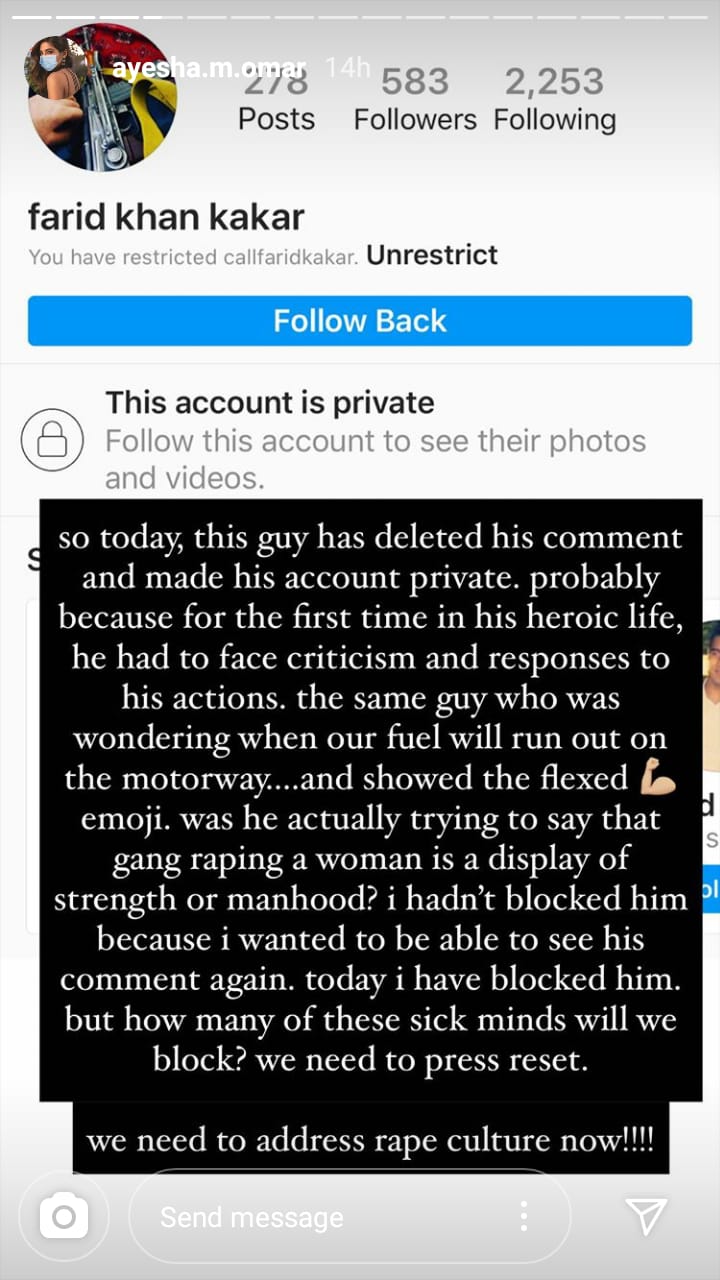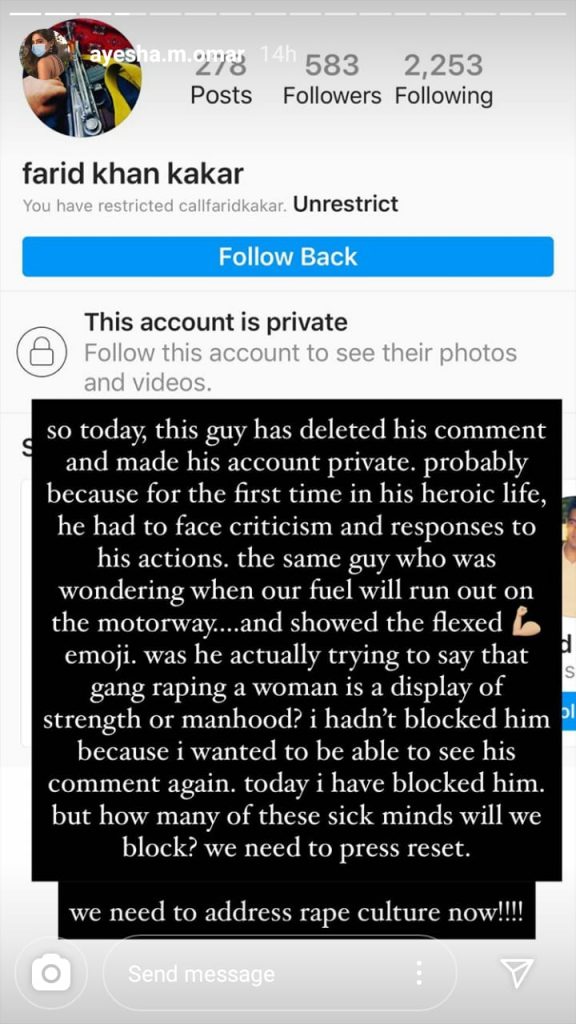 Aisha Khan has left the industry but still, the hate comments have not stopped. She posts pictures with her baby and she hides the baby's face, but this wasn't tolerated by the hater and she criticized Aisha Khan. In her response, Aisha Khan calmly clarified everything.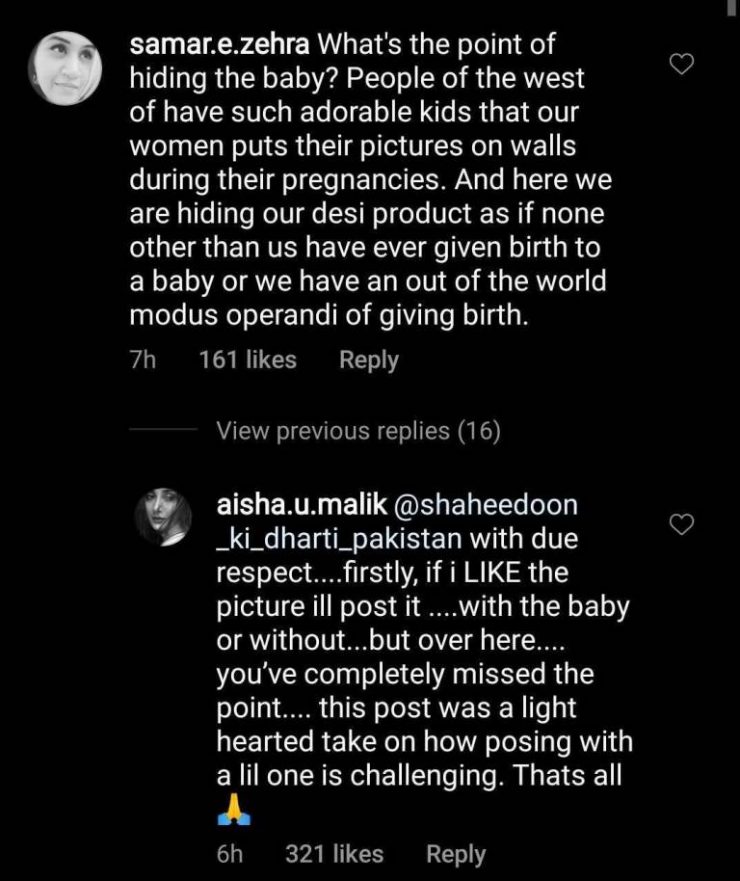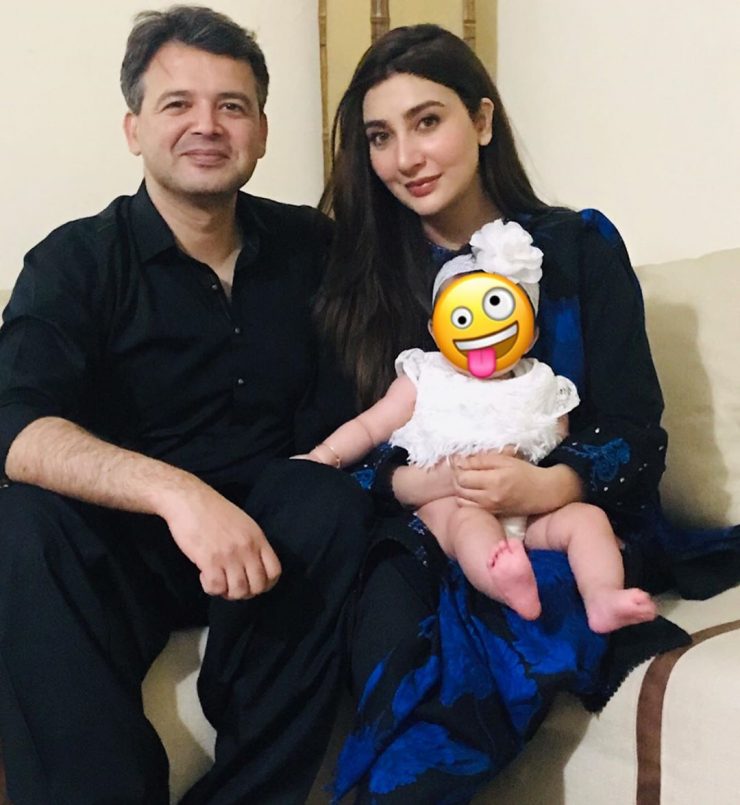 Mehwish Hayat is often criticized for her clothing choices and her comments section is always filled with hate. However, the Dil Lagi actress gave shut up call in the most chill manner. She posted her hot picture and wrote, "I know some people don't like me, but what can I do, not everyone has good taste."
"I know some people don't like me, but what can I do, not everyone has good taste."
📸 @fayyazahmed pic.twitter.com/z9TsuHDhVd

— Mehwish Hayat TI (@MehwishHayat) January 29, 2020
Javeria Saud responded with a video when the haters schooled her on her daughter's dressing and lifestyle choices. She clearly warned everyone to stop saying anything to her daughter or else she will take strict action.
After Sadaf Kanwal tied the knot with Shahroz Sabzwari, she became a major subject of the troll. However, Sadaf Kanwal posted a video to school her haters.
What do you think about celebrities responding to their haters? Share with us in the comments section.