Every season we see new on screen couples in different shows that make us fall in love with them. The chemistry between the leads is what appeals us the most; the romantic dialogues add further charm to their scenes, and finally the innocent eye locks make all the fans go crazy after their favorite leads.
Here are a few on screen couples of this season that have managed to win the heart of viewers: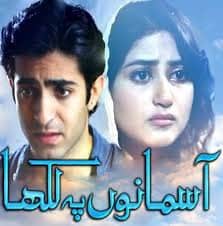 1)      Qudsiya and Aaliyan:
The chemistry of Qudsiya and Aaliyan was apparent from the promos and the lead pair was declared a hit even before the show went on air. The show might have disappointed us all because of its lack of focus on the main leads, but the scenes that we did get to see between these two were mind blowing. The chemistry has been there from day one and as soon as they appeared in the same frame in a scene, they sizzled and managed to grab the viewers' attention. There have been only a few scenes that could actually be termed as 'romantic scenes' between the two, but what makes this couple stand out is their expressive eyes. The eye locks are enough to make us all go gaga over the leads.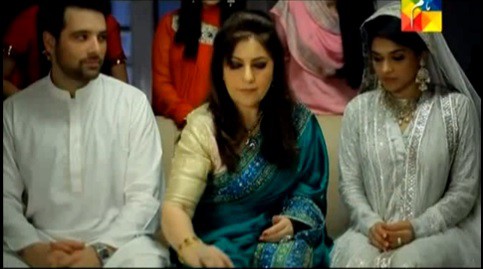 2)      Romaisa and Nabeel:
A guy like Nabeel is every girl's dream; except Romaisa's who prefers to stay at least a mile away from him. Romaisa is just the kind of girl who can bring a big flirt like Nabeel to the altar. Nabeel is a hopeless romantic while Romaisa is too innocent and naïve to understand Nabeel's cheesy romantic dialogues. Nabeel who is aware of the realities of the world find Romaisa, who lives in her own dream land, a refreshing change from the cunning and selfish people around him. There is chemistry, along with some pretty cheesy dialogues, and finally the innocent eye locks to make us fall in love with this couple.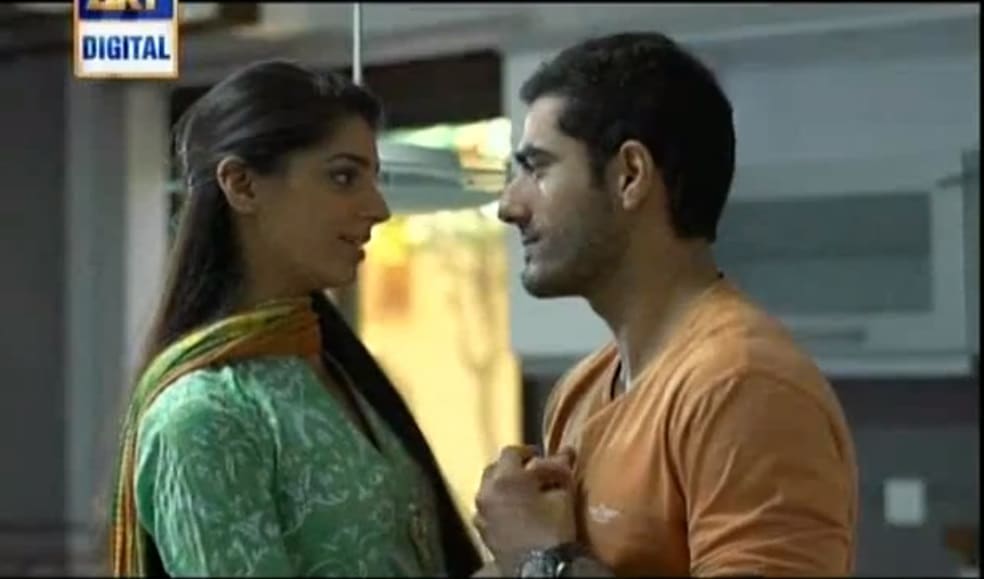 3)      Ehtishaam and Sania:
Many of you might be thinking why I chose Sania instead of Sehrish opposite Ehtishaam. The answer to this question is that I have always wanted to see Sanam Saeed playing Adeel Hussain's love interest. They have appeared together in serials like Daam, Mera Naseeb, and Mata-e-Jaan before, but they never got a chance to be paired opposite each other. So I was pretty surprised and happy when Sania and Ehtishaam ended up together in Shukk. Their chemistry has been superb in the show since the beginning; I simply loved watching their love-hate relationship. Their relationship went through different phases: from coldness and enmity, to irritation and rudeness, and finally friendship and love, all these emotions were portrayed beautifully by both the actors.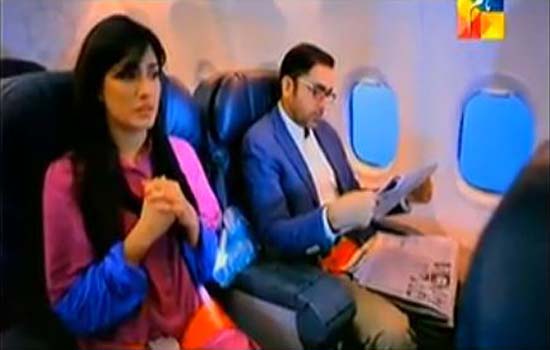 4)      Ayeza and Sheheryar:
Many of you might feel that this couple is ill-suited because of the age difference but frankly, I simply love their chemistry in the show Ishq Mein Tere. Why? Those of you who had seen all their Turkey scenes together would know why. Their heart to heart conversations and their compatibility despite the big age difference is what appealed to me the most. There has been more or less no romantic scene between the two, no cheesy dialogues and no eye locks, but what I like most about this couple is their understanding and trust in each other.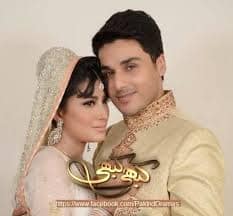 5)      Eshaal and Araiz:
Eshaal and Araiz from Kabhi Kabhi is another couple who has amazing chemistry. Ahsan Khan and Mehwish Hayat always manage to sizzle on screen whenever they come together as a couple in any show. The story of the show is dragging since the past few episodes, and the only episodes that I enjoyed watching were the ones in the beginning when Araiz and Eshaal fell in love and got married. They might not be together anymore in the show, but there are still chances that they might end up together.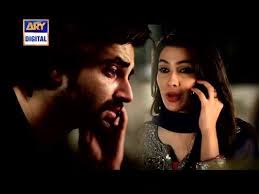 6)      Afzal and Farah:
Afzal and Farah are the leads of the show Pyarey Afzal, and they simply cannot be more different from each other. Afzal has this innocence in him that makes you fall in love with his character while Farah is arrogant, rude and pretty out spoken. Afzal's innocent crush on Farah is extremely adorable and the main reason why he had agreed to help her in the first place. Farah does not have any high opinion of Afzal, and it will be interesting to see how her opinion changes about him once she reads his letters. Can the haughty Farah fall in love with an innocent Afzal?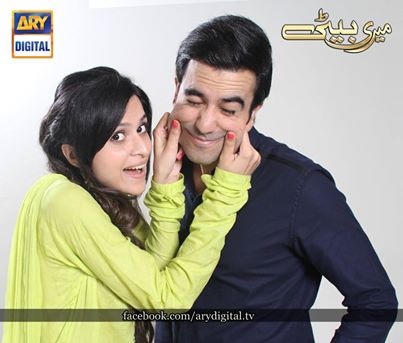 7)      Asad and Iraj:
This couple from the show Meri Beti is one of the most adorable couple right now. All their scenes before marriage and at the beginning of their marriage always managed to bring a huge grin to my face. It is always a treat to watch the young love birds together. I hope they get back together in the show soon.
Feel free to add to the list!
Mariam Shafiq