On-screen chemistry can do wonders for actors especially when it is backed by solid characterizations. This on-screen chemistry can sometimes even make the most average scripts work and when the script itself is outstanding then the combination gives the viewers on-screen couples which they don't forget for a really long time. There are some experienced actors who naturally share chemistry with every co-star but there were some newcomers who literally stole the hearts of the viewers this year because these couples had meant for each other written all over them even though their circumstances weren't always ideal. Some of the on-screen couples in this list didn't share screen space for the first time and others were completely brand new but definitely a match made in heaven! These on-screen couples made the viewers connect to them instantly and made their relationships come alive on screen.
Here is a list of the best on-screen couples of dramas which aired in 2017.
Zubiya and Asfand Yar (Yakeen Ka Safar)
Zubiya and Asfandyar were two strong individuals who had dealt with their fair share of miseries of life, but when their paths finally met, they found a special kind of solace and companionship. Asfand despite keeping the doors of his heart closed couldn't resist the charm of Zubiya's positive personality and Zubiya also saw that Asfand could be the one for her. Their chemistry was beyond brilliant and the fact that these characters did not share a regular relationship with too many conversations made it even more special. They understood each other's feelings without relying on words because they were soulmates, meant to be together! These two had made for each other written all over them and their journey was shown in such a way that the viewers couldn't help but root for them. Sajal Ali and Ahad Raza Mir looked perfect together!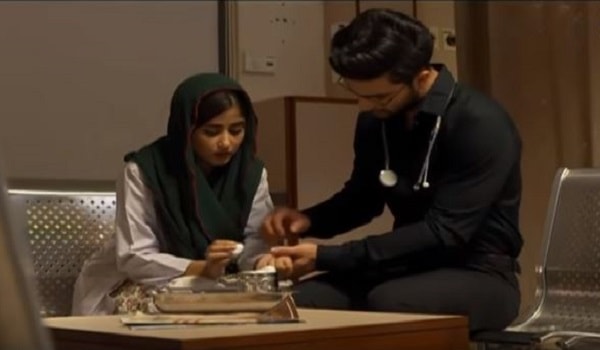 Arman and Pareesa (Muqabil)
Arman and Pareesa's characters and their relationship was one of a kind. Arman was the son of the man who abused Pareesa when she was a child and Pareesa decided to marry him because she thought that it was the best way to avenge the person who abused her. The circumstances under which these two characters met and got married were anything but ideal. Their journey was difficult and their relationship challenging but it didn't take Pareesa too long to fall in love with Arman. Arman helped Pareesa heal and in the process got hurt too. Ultimately, their story had a beautiful ending. Mohsin Abbas Haider and Kubra Khan's spellbinding performances coupled with the potent on-screen chemistry these two actors shared made their scenes a treat to watch. Even when the pace of the drama slowed down these two were the only reason why the viewers tuned into Muqabil for weeks.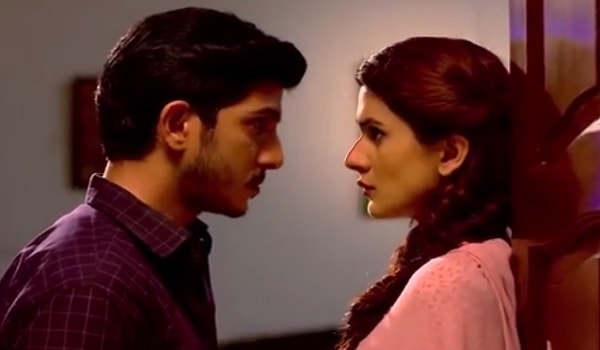 Hayat and Zaki (Yeh Raha Dil)
Hayat and Zaki hated each other when they met but despite being committed Zaki couldn't stop falling in love with Hayat because he realized that she was compatible and a perfect match. Hayat completed Zaki and balanced him out because they both were poles apart. Hayat was sorted and focused, Zaki was lost and clueless and that is what made their relationship interesting. It was a downer that they both, together didn't get much coverage in the drama because the viewers wanted to see more of them as they were in love with their couple. Yumna Zaidi and Ahmed Ali Akbar's chemistry was beautiful!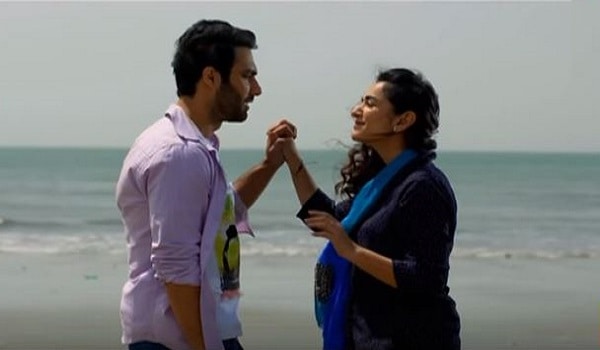 Maheen and Waqar (Mohabbat Tumse Nafrat Hei)
The sole reason why this couple made it to this list is the magical on-screen chemistry between Imran Abbas and Ayeza Khan. Maheen and Waqar had hardly any interactions in the drama, most of their thoughts for each other were conveyed through conversations with other people but every time these two actors came face to face the electrifying chemistry between them won the viewers over completely. Even though Waqar and Maheen's actual love story (the declaration of love and everything that followed) was covered in a few episodes but the viewers couldn't help but connect to their story and feel their pain. Maheen and Waqar's beautiful and tragic love story will stay in the minds of the viewers for a really long time!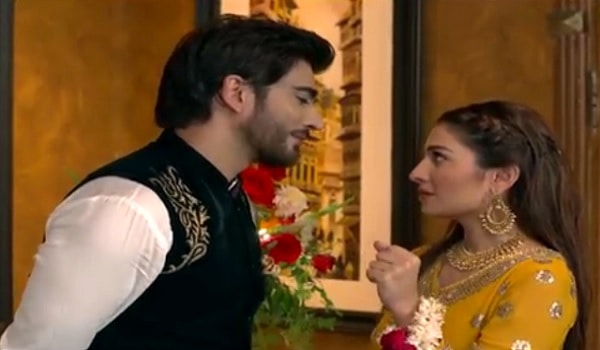 Gulrez and Maheen (Mohabbat Tumse Nafrat Hei)
Gulrez and Maheen's track for the most part was a case of one-sided love story. Gulrez loved Maheen unconditionally but Maheen didn't even feel attracted towards him. This situation resulted in a love triangle like no other and ultimately Gulrez and Maheen ended up together but in the most unusual circumstances. Gulrez's love for Maheen and the relationship these two shared after they got married was the highlight of the drama. Even though their scenes together weren't covered in detail but every time these two came face to face their interactions were powerful as well as poignant. Gulrez and Maheen's relationship was one-of-a-kind and therefore really special. Shehzad sheikh and Ayeza Khan's outstanding performances especially in the last few episodes and their on-screen chemistry made their on-screen couple one which the viewers won't forget for a really long time.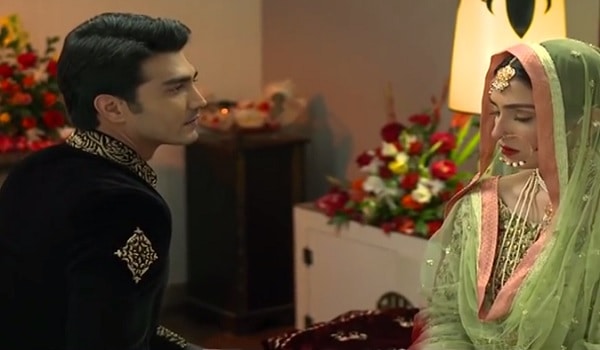 Hammad and Sara (Khuda Aur Mohabbat)
Even though Hammad met Sara after losing Imaan but their chemistry was undeniable right from the beginning. Even though Sara wasn't fond of Hammad in the beginning, the fact that she got to realize the purpose of her life after learning about the struggles of Hammad made their relationship unique. Hammad was too engulfed in his sorrow of losing Imaan that he couldn't find a place in his heart or life for Sara, but the fact that Sara promised to follow the footsteps of Hammad when it came to leading her life showed how much she loved him. They both didn't get to be together, but the viewers definitely rooted for them both as they made a perfect couple.
Hammad and Imaan (Khuda Aur Mohabbat)
This couple was a depiction of true love and their feelings for each other were pure. For a guy like Hammad to fall for a girl like Imaan who belonged to a completely different realm was magical because after that Hammad's journey of love as well as self-realization began. Even though Hammad and Imaan didn't have many interactions, the few that they had left a huge impact and made the viewers fall in love with their couple. Imran Abbas and Saadia Khan's chemistry was phenomenal and so strong that they actually struck a chord every time they were seen together in one frame!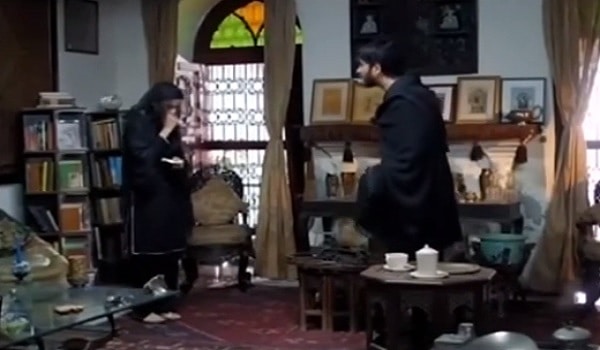 Gaiti and Daniyal (Yakeen Ka Safar)
This couple was an embodiment of mutual respect that a husband and wife should have towards each other. Gaiti's love for Daniyal was strong yet selfless because even though their relationship lasted for a very short span of time, Gaiti stood by Daniyal even before she got married to him because she understood him & respected his choices. No wonder why all the viewers shed tears when they saw Gaiti mourning the death of Daniyal.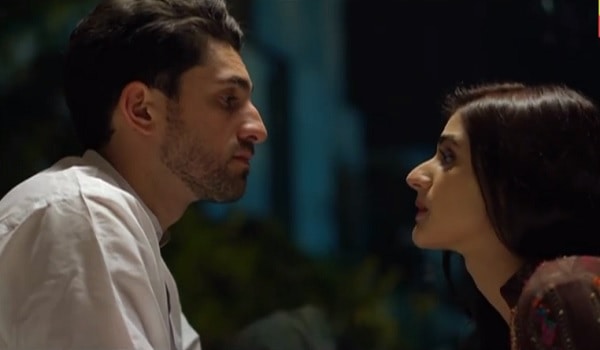 Gaiti and Haroon (Yakeen Ka Safar)
The fact that Hira and Mani are a real life couple made their on-screen couple a bit more special. The characters of Gaiti and Haroon convinced everyone to feel and root for them because of the hardships that life threw their way. To know that they both ended up together and made each other happy left the viewers feeling contented too. It was good to see Hira and Mani in a different setting playing such likeable characters, something that they have never done before.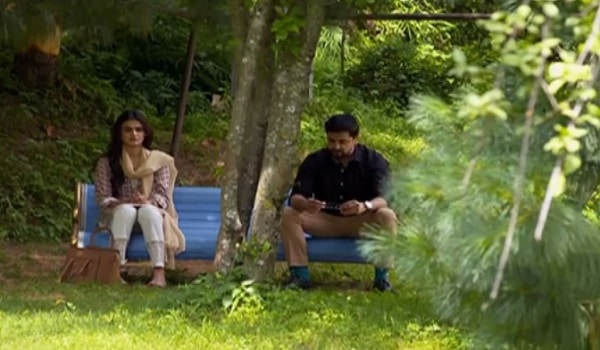 Sassi and Qasim (O Rangreza)
Even though their love story ended before even beginning and the character of Sassi has taken a very different turn but the way Qasim's love for Sassi was portrayed in the initial episodes made their couple seem very special. Qasim is the only one who understands Sassi like no other and Sassi is comfortable in front of him because she has spent her life with him. Sassi didn't know how much Qasim loved her & she got to know about his feelings on the day they both were supposed to get married but since Qasim knew what Sassi wanted he backed out in order to set her free, proving how selfless yet strong his love was. Even though the chances are slim we're definitely rooting for them and looking forward to their magical love-story because they both look absolutely cute together!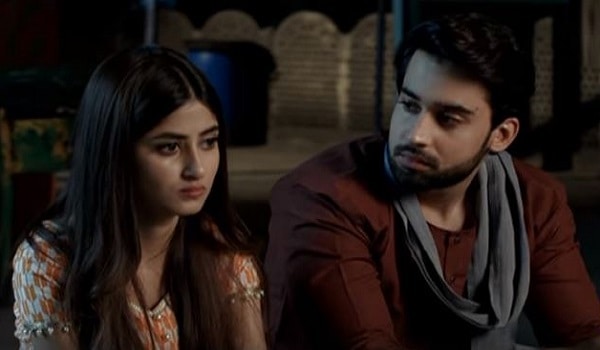 What are your thoughts about the on-screen couples in the list? Do you think there were more couples this year who should be in this list? Do share your thoughts, we would love to hear from you!