These days when we see singers turning into actors now and then, I must say, Bilal Khan is one of those singers who have all the ability to bring out a real actor on-screen. It was only yesterday that Bilal Khan, a singer and a guitarist, was seen in a telefilm 'Tamanna ki Tammana" that was shown on Hum TV.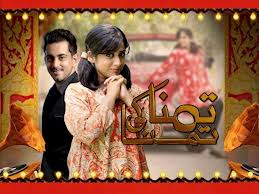 The Telefilm was written by none other than Bushra Ansari, directed by Siraj-ud-din and produced by Momina Duraid. Having Bilal on screen with a new avator was quite a surprise for his fans as what I have been observing about Bilal is that he speaks pretty less, having a soft tone, perhaps he is a shy one, but all my believes came to an end when I saw him completely at ease infront of the camera, giving his best for the role  he was signed.
The Telefilm also had supporting ingredients where Sanam Saeed's presence was an added treat. Though she made a special appearance, her role, her acting and the spell that she always create in her scenes, didnt go unnoticed. You would be glad to know and if not, you would surely smile on the fact that it was  the controversy queen Mathira who finally got an entry in the drama industry through this telefilm.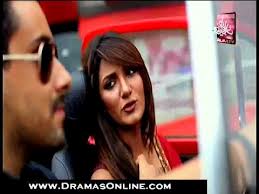 The plot of the telefilm revolved around the life of a singer-host Jazib Khan(Bilal Khan) who had a lot of fans, Female ones indeed. Out of so many girls craving out there for him, there was one, the sweetest of all, and the craziest one indeed, Tammana. The Character was designed giving resemblence to an ordinary girl. She kidnapped Jazib and keeps him in  hut where she ties him in ropes and then takes care of him.  Jazib hates the girl to the limits of his tolerance and finally after insulting her, he gets back his freedom back. He then starts feeling for her and propose her to marry him.
All in all, the telefilm was a light story which has no moral but what can be predicted from this is that Bilal would soon be getting plenty of opportunities to show his acting talent to much better levels.
Hoping to see him in more dramas soon,
Wishes,
Nida Zaidi