Rohail Hyatt was the first person to bring Coke Studio to Pakistan. Bilal Maqsood and Faisal Kapadia were the producers and mentors for seasons 7 and 8. In an interview with Dawn Images, the two shared a bit about season 9.
The format of season 9 is different because now there are six producers: Noori, Faakhir, Shiraz Uppal, Jaffer Zaidi, Shani Arshad and Shuja Haider. Bilal Maqsood revealed that it was him and
Faisal Kapadia who suggested this change. "From the very outset, when we came on board in Season 7, this had been our vision. Up till then, it had been one person, Rohail Hyatt's journey. We now wanted to transform it into a collective dream. We were working on something as special as Coke Studio and we couldn't be so selfish that we kept it all to ourselves.We took our initial steps in S7 when we brought in external musicians aside from the house band. Season 8 was an extension of this. With Season 9, Coke was initially against taking on external producers because they thought that they alreadyhad the perfect formula and didn't want any changes. But we insisted."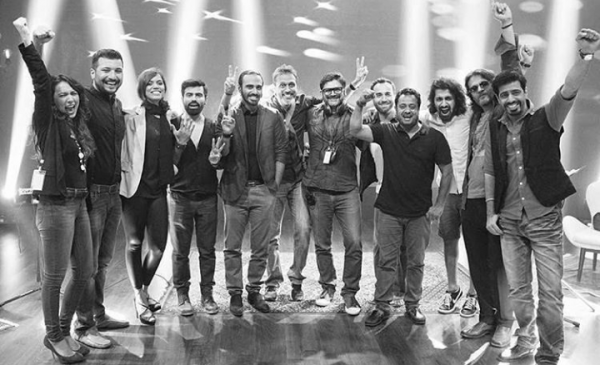 Faisal Kapadia added, "We've been working in this industry for so long now and we have collaborated with virtually everybody. We knew precisely who had the talent and experience to step onto this platform. Some were mainstream musicians while others, like Shuja and Shani, are the veritable backbone of the industry and yet, many people don't know them. They were the first people that came to our minds when short-listing producers."
Atif Aslam's Tajdar-e-Haram was a huge hit last year. It was produced by Shiraz Uppal but his name was not included in the credits. Bilal Maqsood responded by saying, "Atif Aslam never told us that it was produced by Shiraz. People come to us with all sorts of demos; some are just audio notes or a song recorded on their cell phone, and others are proper studio recordings. Atif Aslam's demo for Tajdar-i-Haram was 70 per cent complete when he brought it to us. We were initially hesitant about including the qawwali because it was slightly sensitive territory, but then we decided to make a splash with it in the very first episode.
You can barely see us in the behind-the-scenes imagery of the song because there was very little work to be done on it. If Atif had taken Shiraz's name back then, we would have certainly included it. Instead, he chose to announce it much later and by then, we couldn't do anything."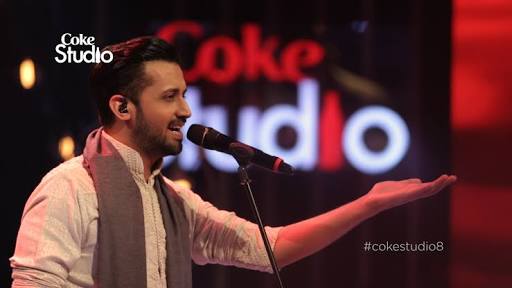 Fans are upset that Atif Aslam won't be part of Season 9. Faisal said, ''Atif couldn't have refused us because we never really formally asked him to be part of Season 9. As a courtesy, and since we have a great working relationship with him, we told him that if he wanted to do a song with us, we were open to the idea. Even we knew that ideally he shouldn't feature in this year's ensemble because he was such a significant part of the show last year."
When artists put their work out there, they are met with both negative and positive criticism. How do they take the criticism? While Bilal said, "We wouldn't be human if it didn't feel bad,'' Faisal understands that everyone feels that they have the right to share their opinion. "Then I guess I am less human than Bilal! For the longest time, we were just handling our own band, bringing in our songs and if we would be criticised, it would be for our work. Now, though, we are sitting on a stage that belongs to the whole nation and everyone feels that they have the right to say anything about it. I understand that."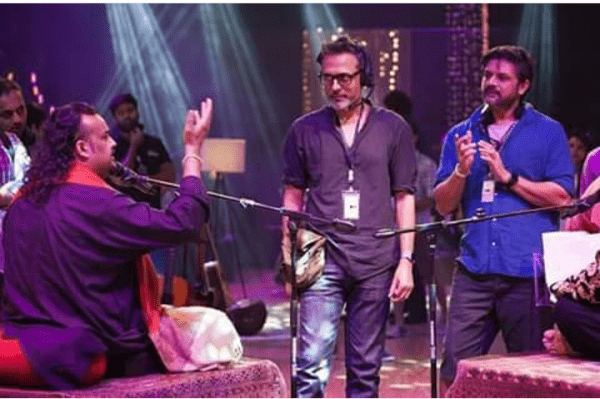 Talking about the selection of songs, Bilal revealed, ''This time, 70 per cent of our songs are new. It is risky but it also brings a new flavour to the show. Sometimes, people don't know what they like until you tell it to them and we have faith that they'll enjoy the new music. And then, in Season 10, we'll revert to the original concept of reinventing old hits."
This time, Strings had to work with six executive producers. "The producers wrote the songs and then we mutually decided on the artists who could perform them. Shiraz has brought in quite a few new people. He had some very set ideas about who he wanted to sing the song"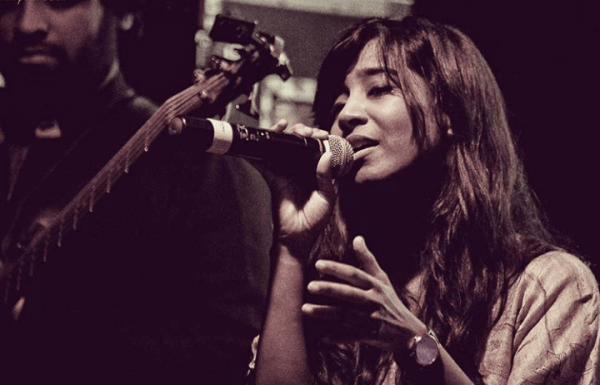 The very talented Shilpa Roa is part of the upcoming season. "Shilpa isn't the first Indian to perform for us. Last year, Mekaal Hasan band insisted on bringing in Sharmistha Chatterjee to sing their songs. It was something we complied with although our priority is always to highlight Pakistani singers."
Bilal added, "Similarly, this time, Noori wanted Shilpa to sing for them because they wanted a particular sound for their song. Again, we resisted but then eventually agreed. She does add a lot of value to the song."
They also revealed that for Season 10, they will be returning to the original platform.