Drama serial Udaari continues to be one of those plays which leaves a huge impact on you. All the characters are easy to connect to and you want all of them to succeed in their struggles. I was expecting Sajo to think of a way out of that house and away from Imtiaz in this episode since living in the same house with him would have meant confronting him at some point which would only leave a woman like her – who is all alone and weak – very difficult to defend herself and her daughter. Unfortunately, Sajo made a huge mistake by taking too long to ask someone for help and not coming up with a plan to move away from Imtiaz. Life went on as usual even after Zebu told her mother what had happened. Sajida was always a very weak woman who could not even make decisions without turning to Sheedan. Now that she is all alone, it is understandable that she needed some time to figure things out but it would have been good if she grabbed the opportunity and called Meeran right away. This particular track didn't exactly go the way I was hoping it would go. Yes, what we saw was a bitter reality – it is not easy to leave your house and start a new life just like that but Meeran's letter was Sajida's ticket out of this house and to a place where she would have found people who supported her. Watching Sajida make rotis for Imtiaz and asking him to bring rashan was disappointing even though it was in line with her character. I was hoping that this would be the end of Zebu's ordeal and start of a new life but unfortunately that was not the case.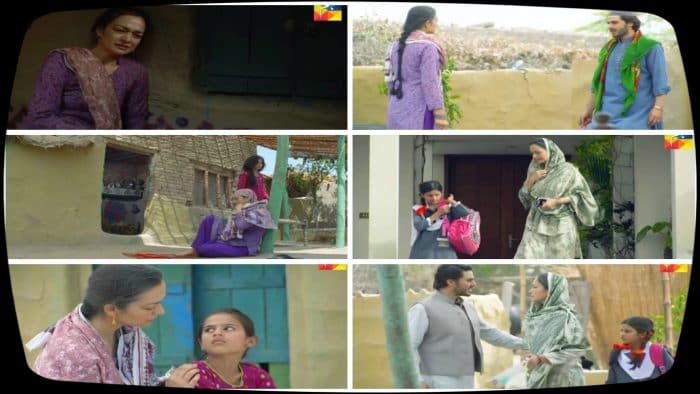 Imtiaz's behaviour all through tonight's episode was covered flawlessly, he has absolutely no guilt and he is getting even more frustrated now that Sajida is in the house and things are not going the way he wants. Forcing Sajida to go to work, thinking she might finally succumb to the pressure is a tactic which did not work for him because of which he felt like he was no longer in control. The only reason he was showering Sajida and Zebu with all the 'love' and things was so that he would get an opportunity to act on his evil intentions and now that he is not getting an opportunity to do that he is getting aggressive. It is amazing just how naturally all these actors have portrayed their respective characters on screen. Samiya Mumtaz's accent and her body language is faultless. That one scene in particular in which she was washing the clothes was superb. Ahsan Khan's effortless acting goes to show what a versatile actor he is. The child star playing Zebu is also a natural who never goes overboard. The credit for extracting the best performances from all these actors especially the child star goes to the director of course.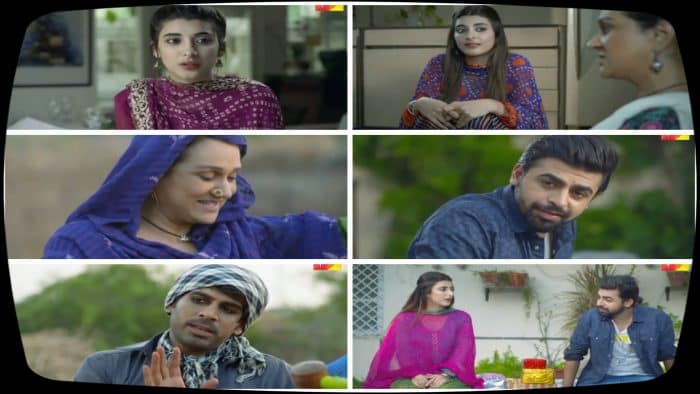 Meeran's journey has started on a very positive note. Although Arsh and his band did more to make all this possible for Meeran than Meeran herself but her talent has won her more fans than all of them. Arsh's jealousy towards Meeran was covered nicely too which gave this track a realistic touch. This was Arsh's dream, something he had been working on for so long but he could see now that Meeran caught everyone's attention and not him or the band. Later on when he shared his feelings with Meeran, I felt for him as well. There was a time when Meeran thought she could not make it and Arsh gave her the confidence to try harder, right now Arsh feels like he is not good enough therefore it would be good to see Meeran supporting him in the same way too. That could happen if they can all do the concert together and after that Meeran can pursue a career in acting on her own. Meeran's whole journey has been shown really well; the growth in her personality and also as a singer has been very convincing. There were some scenes in which Meeran forgot to speak in her Punjabi accent but overall Urwa Hocane has done complete justice to her character. The way the family bond between Meeran, her mother, brother and mamo has been shown is also heart warming. Although these people are not educated but they are very sensitive people who care for each other's feelings. Sheedan's sentiments for Zebu went to show that she still felt the same way about Sajo and Zebu as she did before but she didn't want to go see her for obvious reasons. Bushra Ansari has owned her character right from the beginning. She brings out Sheedan's simple, loyal yet loud character come alive on screen.
The preview of the next episode was terribly upsetting. The only hope is that someone will come to Zebu's rescue or Sajida will somehow rescue her daughter and take a bus which will take her to Sheedan. So far this drama serial has been written intelligently and very well executed but it is getting hard watching Zebu and Sajida suffer like this. I hope things change for good for them in the next episode. This drama has some amazing performances to its credit which surely deserve tons of appreciation.
How many of you watched this latest episode? Do share your thoughts about it.
Fatima Awan
Top Trending Video