This episode of Bin Roye proved how much potential this drama had if the story had more substance and if someone as talented as Hamayun Saeed was given the chance to showcase his acting skills. So far Irtiza's character was completely relegated to the background and the entire focus was on Saba. Irtiza and Saman's track never resonated with me and for me it was just as forced as Safeer's track because of the lack of chemistry between Armeena Rana Khan and Hamayun Saeed. Another reason why irtiza and Saman's track did not work for me was that I didn't quite understand their connection. In this episode however Irtiza was back to being the person he was before he met Saman and Irtiza's love for Saba which was the highlight of this drama in the first few episodes once again proved to be the driving force in this latest twist in the story. The scenes in which Irtiza confronted Safeer and Saba both were emotionally charged and were the best scenes of this episode mainly due to Hamayun Saeed's power-packed performance. It was great watching Irtiza looking out for Saba the way he used to before he met Saman. Mahira Khan just like always gave a brilliant performance; her superb portrayal has been the best part of Bin Roye even in the worst episodes which turned out to be a complete disappointment. Bin Roye could have been far more emotional if the writer explored Irtiza and Saba'a relationship more from different angles even in the previous episodes instead of focusing on only one aspect of this relationship; Irtiza ignoring Saba completely and Saba feeling left out as a result.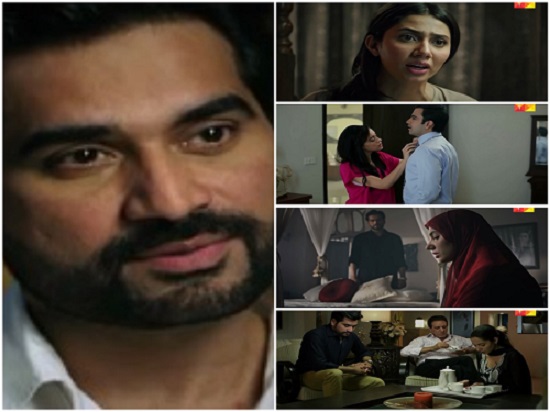 Saba's dialogue "achi bhali meri zindagi guzar rahi hai" was repeated in this episode quite often and the previous one too. I am glad now that her family knows the truth, she can finally stop saying that! Just like all the previous episodes of Bin Roye Saba's parents' role in this entire situation wasn't the least bit impressive. Saba's mother's reaction was covered in one scene and the background music in that scene didn't exactly suit the situation. Hamayun Saeed/Irtiza owned this episode; he was the only one who knew exactly what needed to be done because he understood Saba more than anyone else. He knew that Saba was hiding something but he had no idea she was covering up for Safeer. Mahira Khan's expressions and body language were right on point especially when Irtiza confronted her.
The older lot in the drama was unfortunately the worst part of this episode; they were clueless and their reactions were not shown properly. Watching Sonia walking out on Safeer and Irtiza telling Sonia exactly what her husband had done was one of the most gratifying parts of this episode. In my opinion Bin Roye could have been a superb emotionally charged drama if some of the characters were etched-out in detail and if few of the unnecessary twists in the story were not forced on the viewers. A love triangle always works if there is chemistry between the leads and their relationships are well established but apart from few episodes like this one which gave the viewers exactly what they wanted to see, most of the times the story did not focus on those aspects which could have added more energy and detail to all the tracks.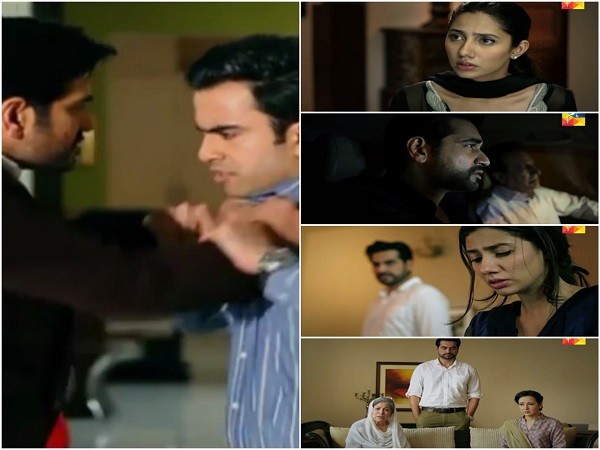 This episode belonged to Hamayun Saeed all the way and Mahira Khan deserves all the credit for giving the most credible performance throughout. The preview of the next episode suggested that Irtiza and Saba will get married and Saba will not be able to accept this relationship because of her guilt. Saba's journey is very interesting and novel but I am afraid that this latest development in the story might be rushed too just like all the other important developments in Bin Roye.
How many of you watched this latest episode? Don't forget to share your thoughts about it.