As per the English Daily Dawn, Bin Roye released on Eidul Fitr on last weekend is receiving overwhelming reception in different countries where it is released including Canada, USA, UK, Denmark, South Africa, UAE, Bahrain, Oman, Qatar and others. It is the first Pakistani film which is released simultaneously in so many countries. The film is also doing good business in Pakistan along with the other main Urdu film Wrong Number also released on this Eid.
The film is ranked 32 on US box office and 12 on UK box office. Nearly all the shows of this film are pre-booked and in coming days it will also be released in countries like New Zealand, Singapore and Fiji where there is considerable audience of Urdu/Hindi films. The overseas success is attributed to the aggressive marketing campaign by its producers as they held its premiers in Dubai (UAE), London (UK) and Dallas (USA) with all the leading cast members
As per different unconfirmed sources the film has earned nearly 4 crore in Pakistan in one week. As per PakistaniCinema website nearly 20% of the total business of Bin Roye in Pakistan is generated from Federal Capital Islamabad.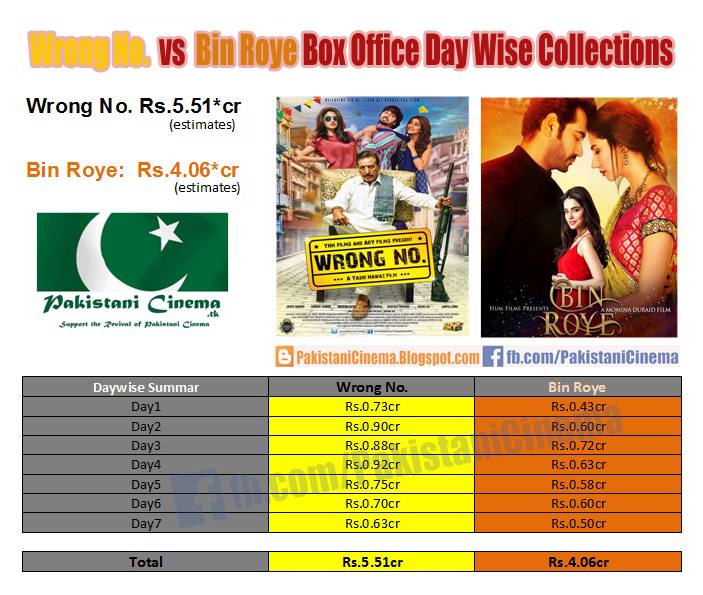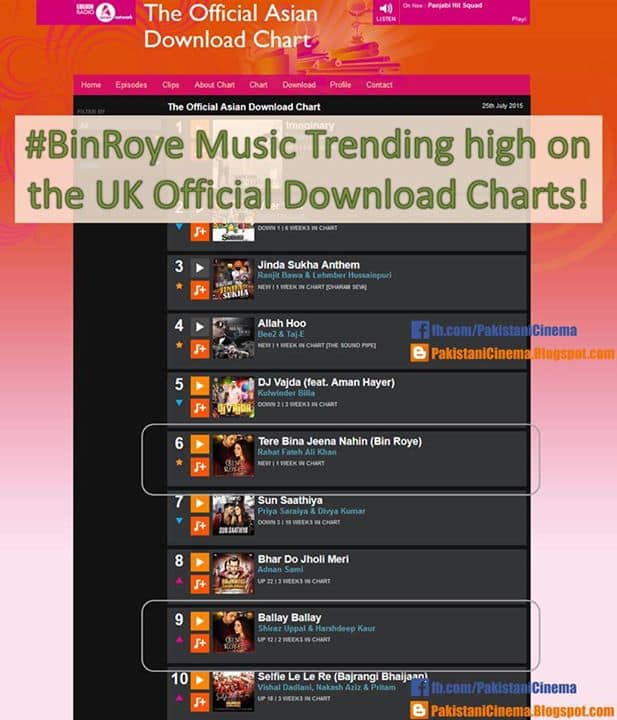 In Pakistan tickets of multiplexes range from 400 – 600, while at single screen cinemas it starts at 100 -150 rupees. Moreover in Pakistan Urdu films are only released in two provinces namely Sindh and Punjab, and one federal territory of capital Islamabad. In the other two provinces namely KPK and Balochistan, mostly Pashto films are only released and market of Urdu films is limited in these provinces. Two other federal territories namely FATA, Gilgit-Baltistan and the semi-autonomous region of Azad Jammu & Kashmir have no major cinema.
Source: http://www.dawn.com/news/1196406/bin-roye-getting-overwhelming-response-worldwide
Rashid Nazir Ali