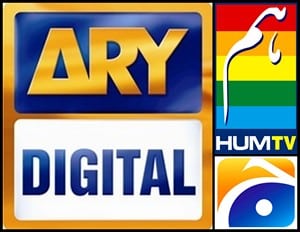 Broadcasting Association (PBA) are, all over again, on the rise these days after the planned closure of popular entertainment channels by some cable operators. Country's most popular entertainment channels, including ARY Digital, GEO Entertainment, HUM TV, Express Entertainment, TV ONE and KTN Entertainment were shut down on Friday, are back to their normal telecast now.
A good question that has clicked every viewer, was the fact that why actually these channels were blocked, and what brought the broadcast back. We discussed in detail that what made these channels go in dark. However, no appropriate reasons were highlighted for the re-telecast.
After putting all the pressure tactics in action, Cable operators had to revive the broad casting of all blocked channels. Now things are all well and good! Whether with this approach cable operators wanted to get re-open Indian channels, which were closed on Supreme Court orders, or they wanted to stop the channels from independent coverage of upcoming general elections due to some political affiliations. Keeping out-of-the-way all the intentions, we are glad that we got our favorite channels back.
Since huge financial loss has been tolerated by owners of the private TV channels in course of shutting down their channels which is itself against the licensing regulations of PEMRA, PBA took legal action against the officials of PEMRA as well as the cable operators and finally resolved their complaints by holding a joint meeting between CAPand PBA.
Undoubtedly, also the power of viewers' affection with Pakistani dramas made up all good to bring blocked channels back as Pakistani drama has given a setback to the dramas of Star plus. With powerful script, limited episodes, soulful stories and the efforts of drama makers, Pakistani drama has once again reached at the peaks of glory and now viewers really don't desire to watch those unrealistic, never-ending and brainless Indian dramas. This credit goes to the story writers who focused many issues of society and these stories touch the heart of many people all over the country. Now people (particularly women) don't look as if to gossip all on Saas Bhi Kabhi Bahu Thi or Kum Kum but they are rather concerned about rising social issues of their own society.
Pakistan Cable Association wanted PEMRA to allow cable operators for on airing of Indian TV channels as it gives them benefit for their ads and some people asked them for Indian Channels. Cable operators and our public should take serious notice on this issue as on airing of Indian channels is really not in the benefit of Pakistani society. We should sense out of the box and should not chew over everything with profit or loss but one should prefer values and morals over others. Well, I am in opposition to all Indian channels. What do you want, mindless Indian dramas or moral values of society? Do Share Your Views about it.
For the time being, Enjoy your favorite Drama Channels and hope that no such week ever returns, where you have nothing to watch on TV, other than breathtaking news
Stay Safe,
Nida Zaidi