Bollywood film Dishoom which was due to release on 29th July 2016 in Pakistan has not been released yet as it is still not cleared for screening by any censor board of Pakistan. As per the English Daily Dawn censor board has not yet formally announced any decision about the film
The promotion of the film was in full swing where the distributor has advertised the release of the film in all the leading Urdu and English dailies.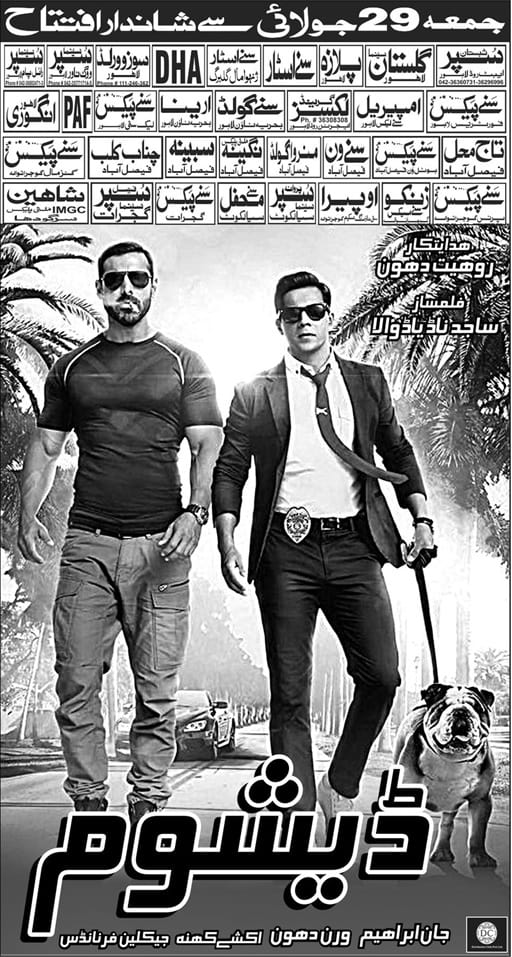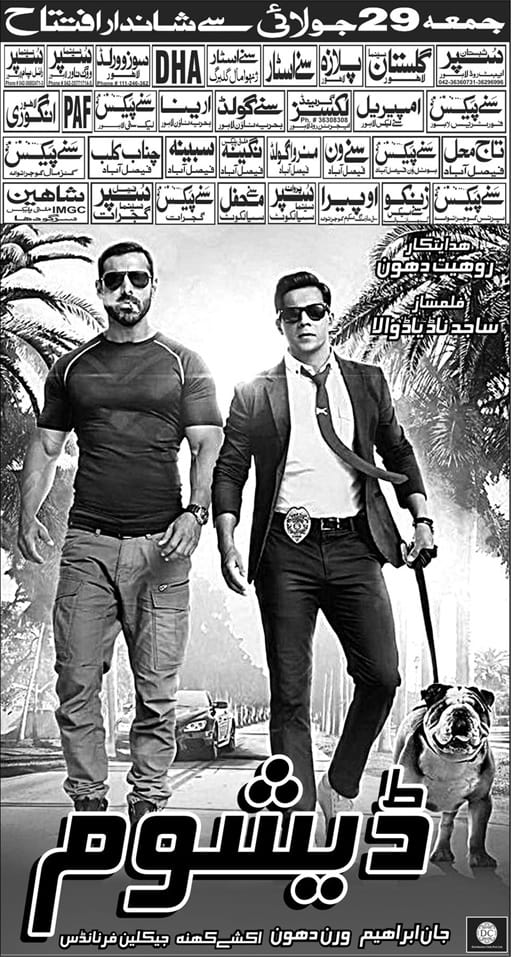 As per English Daily Dawn,  the film Dishoom shows the two leads attempting to kidnap an Indian cricketer before an India-Pakistan cricket match.
The delay in the decision from the censor board has resulted in the rumors and it is widely reported in the Indian press that the film is banned. Even the leading artist of the film Varun Junaid Dhawan has tweeted showing his disappointment that the film is banned terming it as a wrong decision.