Teri Meri Love Story is an upcoming Urdu film releasing on 2nd September 2016. Produced in Lahore it is a romantic comedy and directed by Jawwad Bashir.
It is the second film directed by Jawwad Bashir, where the horror film Maya released last year in June 2015 was his first film.Jawwad Bashir a multi-talented person is mainly known for directing sitcoms, music videos and Ufone commercials. He was also part of a music band Dr. Aur Billa active in 1990s and also acted in various sitcoms.
Ushnah Shah, Omer Shahzad, Leyla Zuberi are making their debut on big screen from this film. The trailer of this film was launched last week and now its first song Qatra Qatra is also released. Though the trailer of the film received a mixed response, this song Qatra Qatra is quite melodious.
Song: Qatra Qatra (قطرہ قطرہ)
Singers: Amanat Ali & Elizbeth Raji
Artist: Mohib Mirza, Ushnah Shah
Music Composed by: Afzal Hussain & Ahsan Parvaiz
Choreographed by: Nigah Hussain
About the Film
Film: Teri Meri Love Story (تیری میری لو اسٹوری)
Cast: Salman Shahid,Leyla Zuberi,Mohib Mirza,Uzma Khan,Ushna Shah,Mohsin Abbas Haider,Ahmed Abdul Rehman,Omer Shahzad,,Hassan Khan  & Jawad Bashir
Genre: Romantic Comedy
Release Date: 2 September 2016
Director of Photography:Farhan Golden
Production Designer:Sami Ullah
First Assistant Director:Ahmed Waqas
Choreographer:Nigah Hussain
Music By:Afzal Hussain & Ahsan Pervez
Hair Make up & Styling :Madiha Qaiser
Wardrobe:Hira Zeeshan
Wardrobe Consultant :Roshanay Ghumman
Co Producer:Muhammad Ehtisham
Produced by :Wasay Nabi & Nafay Nabi
Written by:Jawad Bashir & Ahmed Abdul Rehman
Directed by :Jawad Bashir
Distributed by: Summit Entertainment
Facebook: https://www.facebook.com/TeriMeriLoveStory2016
Trailer
https://www.youtube.com/watch?v=yx6j-gq9wFs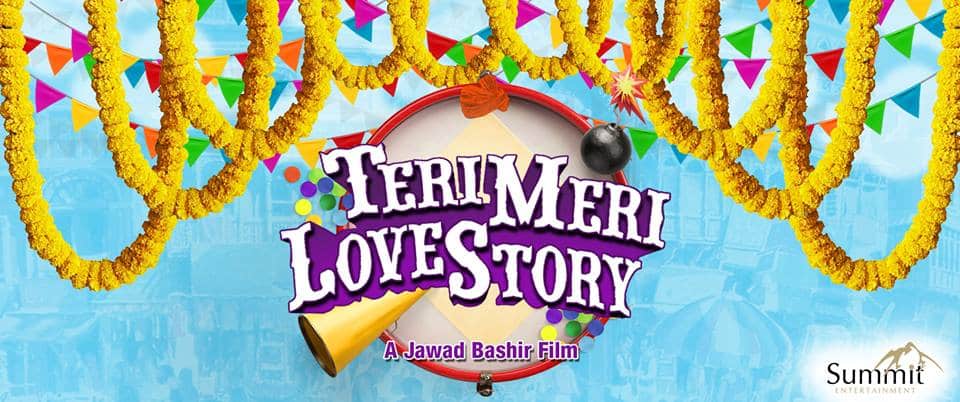 Trailer courtesy of PakistaniCinema Fan page
https://www.youtube.com/channel/UCAgBFzV3J4hrbRMcBcsehvg
https://www.facebook.com/PakistaniCinema
Rashid Nazir Ali