Films coming in August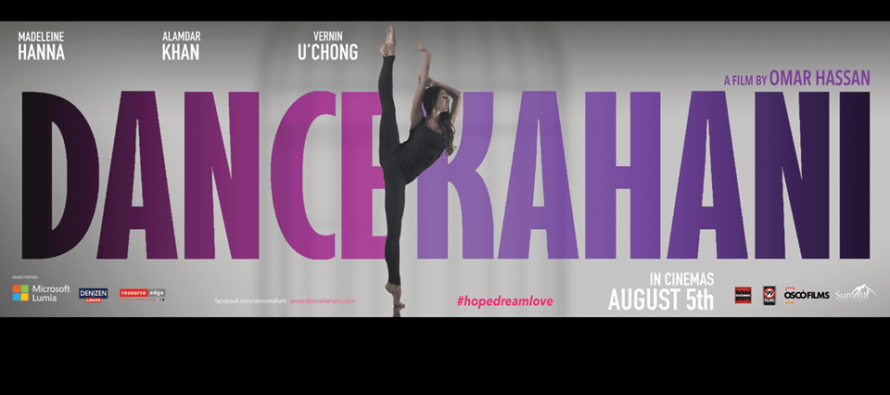 The month of August has started which also includes the independence day of Pakistan on the 14th August 2016. 14th August is a public holiday and like Eid Holidays provides a special occasion to release films. Last year after a gap of many years, three Urdu films were released on the independence day 14th August i.e. Shah, Moor, Dekh Magar Pyar Se .
However this year no Urdu film is releasing on the 14th August. An Urdu film Salute was earlier announced to release on the 12th August the weekend Friday preceding the Independance day weekend. Salute is based on the life of Aitzaz Ahsan a young boy from Hango, KPK who sacrificed his life to save his school fellows from a suicide bomber. But Salute is now delayed to September 2016 as two major Indian Bollywood films Mohenjodaro and Rustam are lined up to release on the same date.
On the whole so far two Urdu films are announced to be released in the month of August, both films are releasing in the first week of the month i.e 5th August 2016.
Dance Kahani (ڈانس کہانی)
As the name suggests Dance Kahani is claimed to be the first Pakistani film based completely on dance. It is not a mainstream film and have relatively unknown names in the cast.
Dance Kahani explores the underground dance culture and free running on the streets of Karachi. Its music is already out and can be accessed at these music platforms
Patari:http://patari.pk/home/artist/Dance-Kahani-OST
Taazi:http://taazi.com/DanceKahani
Soundcloud:https://soundcloud.com/user-787028960
Film:Dance Kahani (ڈانس کہانی)
Release Date: 5th August 2016
Language:Urdu, English
Starring:Madeleine Madeleine Hanna,Vernin U'chong,Alamdar Khan,Abdul Ghani,Shezi Khan,Ramiz Law,Abdul Rahim,Ali Parkour,Irfan,Imran Shaukat,Rahid Sami,Sabiha Zia ,Talat,Niggy Imtiaz,Barkat Ali, Asifa Ataka, Sajjad Ali,Farhan Baig
Directed by:Omar Hassan
Produced by:Zahir Ali and Omar Hassan
Written by:Omar Hassan
Screenplay by:Shabbir Siraj
Music by:Usman Bin Sohail
Cinematography:Asrad Ali
Edited by :Ahmed Ali
Production company:OSCO FILMS,99 FILMS,Ion Entertainment
Distributed by:Summit Entertainment
Facebook: https://www.facebook.com/dancekahani
https://www.youtube.com/watch?v=b1JfqdczJsI
Blind Love (بلائنڈ لو)
Blind Love is a commercial Urdu film produced in Lahore. It is shot in Lahore and scenic location of Northern Pakistan.
The cast consists of almost all new faces. Nimra Khan, Yasir Shah, Aamir Qureshi, Fawad Jalal, Imran Bukhtari all are making their debuts on big screen from this film. It is also the second film of Mathira after a gap of three years. Aamir Qureshi is playing the role of the villain in this film like his father Mustafa Qureshi who is the most well known villain of the Pakistani films.
Blind Love was lined up to release on Eidul Fitr on 6th July 2016, but relocated to 29th July 2016 as most of the shows at cinemas were allotted to Bollywood film Sultan. However on 29th July 2016 another Bollywood film Dishoom was releasing and thus Blind Love is again delayed by one week and now releasing on 5th August 2016. Ironically Bollywood film Dishoom was not given a censor certificate by the censor board.
Blind Love is the love story of a rich blind girl played by Nimra Shah. Blind Love is directed by Faisal Bukhari who is known for pure formula films.Faisal Bukhari's last two films were also pure commercial flicks i.e. Bhai Log (2011) and Sultanat (2014). Following the same pattern Blind Love has romance, emotions, songs, dances, a bit of action, scenic locations and on top of it a steamy item number Butter Jawani which off course is shot on Mathira.
Film:Blind Love (بلائنڈ لو)
Release Date: 5 August 2016
Cast: Nimra Khan, Yasir Shah, Imran Bukhari, Mathira, Aamir Qureshi, Fawad Jalal
Genre: Love Action Thriller
Music: Naveed Nashad
Writer: M Parvez Kalim
Director: Faisal Bukhari
Producer: Mian Amjad Farzand, Ch.Zulfiqar Ahmed, Ch.Ijaz Kamran
Production Company: Producers Alliance
Distributed by: IMGC Global
Facebook: https://www.facebook.com/blindlovemovie
https://www.youtube.com/watch?v=A2ZczRRjCM4
So these are the Urdu films scheduled to releasing in August.
Trailer courtesy of PakistaniCinema Fan page
https://www.youtube.com/channel/UCAgBFzV3J4hrbRMcBcsehvg
https://www.facebook.com/PakistaniCinema
Rashid Nazir Ali
---