Bollywood films are extremely popular in Pakistan especially the one starring any Khan (Salman Khan, Aamir Khan, Shahrukh Khan) in it. The last released film of any Bollywood's Khan was Dilwale in December 2015 which earned around 21 crore on Pakistani Box office and became the most successful film of Shahrukh Khan in Pakistan.
Now another Bollywood film FAN starring Shahrukh Khan is released on 15th April 2016. As expected the film stormed the box office on its opening day. Despite a working day on Friday 15th April 2016 the film has earned massive well above 1.75 crore which is the highest opening day for any film in 2016. The previous best was 1.40 crore by an Urdu film Ho Mann Jahan released on 1st January 2016.
Seeing such massive earning on its first day, FAN is expected to make the record of highest opening weekend of 2016 as well. The best opening weekend record of 2016 is also with Ho Mann Jahan which earned around 4.60 crore on its opening weekend.
FAN is pulling masses at multiplexes as well as the old single screen cinemas. The massive success of the film at single screen cinemas has resulted in such record breaking opening.
As per media reports FAN has no songs and no heroine so its huge success can only be credited to the popularity of Shahrukh Khan. His name is enough to pull cine goers in Pakistan towards cinema halls.
Like many other Bollywood films FAN is also distributed by Geo Films/IMGC. To promote the film Geo News has provided priority coverage to FAN in all its news bulletins. Geo News also sent their most senior anchor person Hamid Mir to conduct the interview of Shahrukh Khan which was aired last week.
Like Geo News, its printing division Urdu Daily Jang is also covering FAN with exclusive articles published daily like the one below which is published today.

Source: http://boxofficedetail.com/view_post.php?value=6605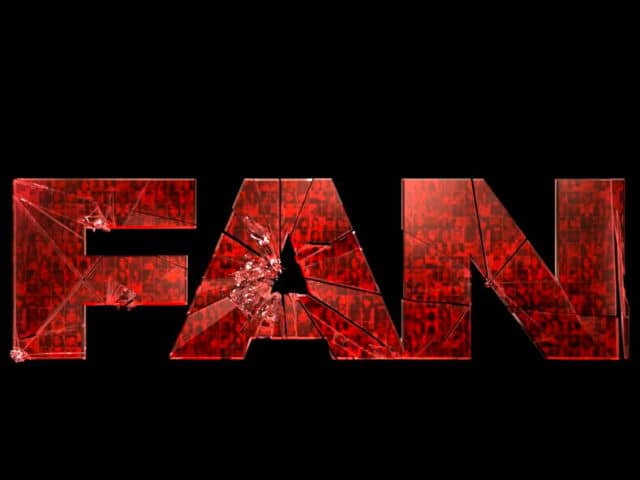 Rashid Nazir Ali