Bridal Couture Week 2017 – Day Three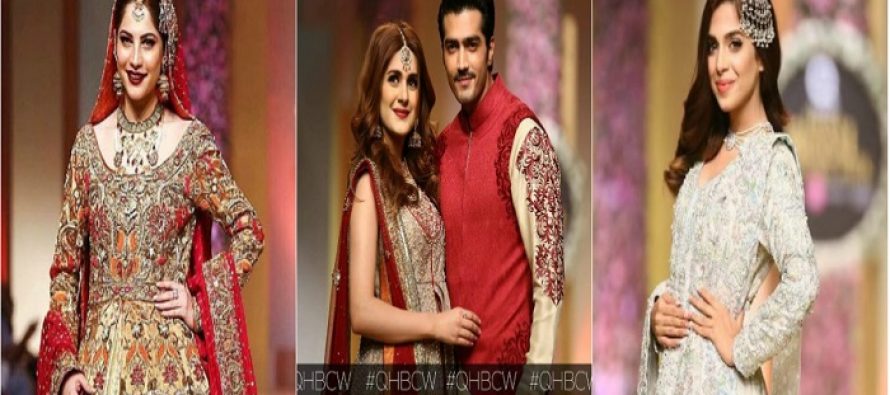 Pakistan's Bridal Couture Week concluded last night after an exciting line-up of celebrities, designers and wedding wear collections.
BCW 2017 showcased some of the finest ensembles, traditional cultural artistry, and designs with an array of the modern touch. Asifa & Nabeel, Annus Abrar, Emraan Rajput, Sana Abbas, Nickie Nina, Ahsan's Menwear and Sonya Batla displayed their luxurious designs on the final day.
Kubra Khan & Shehzad sheikh for @asifanabeel at #QHBCW – – – #etrends #fashion #bridal #bridalwear #BridalCouture #BridalCoutureWeek #bridalfashion

A post shared by Entertainment & Lifestyle Blog (@etrendsdotpk) on
Ravishing "Shehzad sheikh & Kubra Khan" showcasing "Asifa & Nabeel" at 14th Edition of QMobile HUM Bridal Couture Week #QHBCW #SweetTouch

A post shared by Bridal Couture Week (@bcwpakistan) on
---