There was a time when every other drama was being shot abroad. It had become a trend which was started by Momina Duraid Production on Hum TV and followed by different production houses which aired their shows on channels like ARY Digital and Geo TV. But now we rarely see shows that are being shot abroad. Are the economical conditions the reason for shows no longer being shot abroad? Well, that's what I think. Producers are seen cutting down on budget by shooting shows in the local areas. The reason is that the actors and directors have increased their fees; an OST has become a must, and there a thousand other things that increases the cost of a show. Inflation has doubled in the past decade which has also led to the shrinking of the budget.
The list is very long but here are some of the popular shows that had been shot abroad:
Vasl: Vasl is one of the popular dramas of Hum TV that had been shot abroad. It was shot primarily in Panama City, Florida. We got to see some beautiful scenes like the ones on the white sand beaches. It features stars like Ayesha Khan, Adnan Siddiqui, Faisal Rehman, Imran Abbas and Tooba Siddiqui. The story revolves around a woman who goes through several tough stages of life, where different men come in her life, and try to mold her life according to them without paying heed to her wishes.
Manay Na Yeh Dil: Manay Na Yeh Dil is another popular show of Hum TV. It has stars like Ayesha Khan, Faisal Qureshi and Faisal Rehman as the leads. It had a different story which the audiences thoroughly enjoyed. Half of this serial was shot in Australia in eye catching locations. It is a beautiful love story revolving around a couple who meet and get separated and then life makes them confront each other yet again.
Malaal: Another hit show shot in the beautiful city of New York. It was shot during the winters so we did not get to see much other than snow but overall the places where the scenes were shot looked beautiful. We saw a lot of scenes with the subways and central parks. It was directed by Mehreen Jabbar and the cast included Deepti, Faisal Rehman, Imran Abbas, and Sarwat Gillani. The story, direction, screenplay and acting were all brilliant and this show was one of the hits of 2010. The story revolves around a man who leaves the one woman who loves him the most and ends up getting married to a young, immature girl due to family pressures.
Ishq Junoon Deewangi: Ishq Junoon Deewangi was shot in the beautiful city of Cape Town, South Africa. Cape Town is one of the prettiest cities and we got to see some very beautiful locations. It has stars like Humayun Saeed, Umaima Abbasi, Deepti and Adnan Siddiqui. The place where Humayun sees Umaima for the first time was a natural scenic beauty and a treat for the eye. It was another hit story which won the hearts of the viewers. The story revolved around a man whose dream turns into an obsession and makes him completely oblivious to his loving wife and he ends up destroying his marriage.
Qaid e Tanhai: Another beautiful show shot abroad. Its stars celebrities like Faisal Qureshi and Sawera Nadeem as the leads. The story revolves around a man who leaves his family to go abroad and earn and the hardships that he and his wife faces due to the separation. It is written by Umera Ahmad and beautifully directed by Babar Javed.
Main Abdul Qadir Hoon: Mein Abdul Qadir Hoon is a unique story of a boy with a heart of gold whose life goes through many twists and turns because of people around him trying to influence him. It is the story of a journey of self discovery of a man. Few of its episodes were shot in Turkey and I must say all the scenes were beautiful. Turkey is one of the most beautiful places for me. It stars Fahad Mustafa, Amna Sheikh and Alishba Yousuf as the leads. Fahad Mustafa has given one of his best performances in this drama.
Parsa: Another show dramatized abroad. We got to see beautiful outdoor locations in this show especially the lavish houses in which the show was shot in. This show stars Ayesha Khan, Adnan Siddiqui, and Ahsan Khan. It is based on a love story of a Muslim girl and a Christian boy who faces a lot of problems in the future due to their differences in religion.
The Ghost: This show is written by Umera Ahmed. It was shot in the beautiful backdrop of Scotland. I think it was the first time a show was shot in Scotland and all the places shown were just beautiful. The old traditional brick buildings of Scotland were definitely a treat for the eye. It stars Faisal Qureshi, Sania Saeed and Samira Peerzada.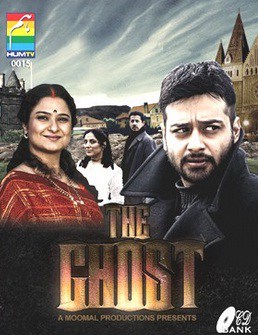 Neeyat: Neeyat is another show shot in the beautiful city of New York. Mehreen Jabbar has directed the show in brilliant locations that leaves you in awe of the scenes. The sky scrapper buildings, time square, central parks and the subways all are beautifully shown in the serial. The cast includes Mahira Khan, Humayun Saeed, Ahsan Khan, and Deepti.
Mata e Jaan: Mata e Jaan was the last serial of Hum TV which was shot abroad. It was shot primarily in New York. The story revolves around a couple Haniya and Ibad who meet while studying in the same university abroad. They fall in love and get married despite Ibad's family disapproval. I especially loved the beautiful places where Haniya and Ibad visited after their marriage.
I do not mind dramas being shot in our own country as Pakistan itself is very beautiful. But it is always refreshing to see different locations in dramas. I really hope to see more dramas being dramatized abroad as it is always pleasant to watch the scenes enacted in beautiful locations.
Mariam Shafiq.