Dr Bushra Iqbal is a popular host and Islamic scholar. She has completed her PHD in Islamic studies. Bushra Iqbal is also know as former wife of popular televangelist Dr Aamir Liaquat Hussain. Bushra has always been decent in responding to any ongoing social media debates.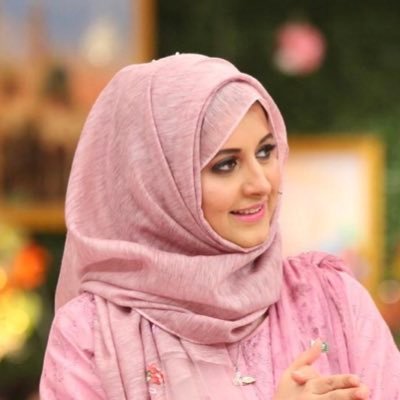 Well, recently she has posted a thoughtful note on her Instagram, and the fans think that she has replied to Khalil Ur Rehman Qamar's statement about women, the writer says, "When a women commits sins, she destroys a society but if a man commits sin he destroys his home". This went viral and people have been calling out the writer for his disturbing statements.
Today, Bushra posted her response to this debate, "A man's sin is equally punishable as a woman's sin, A man's kind act is equally plausible and reward-worthy as a woman's kind act, our religion says it, it's thought provoking though".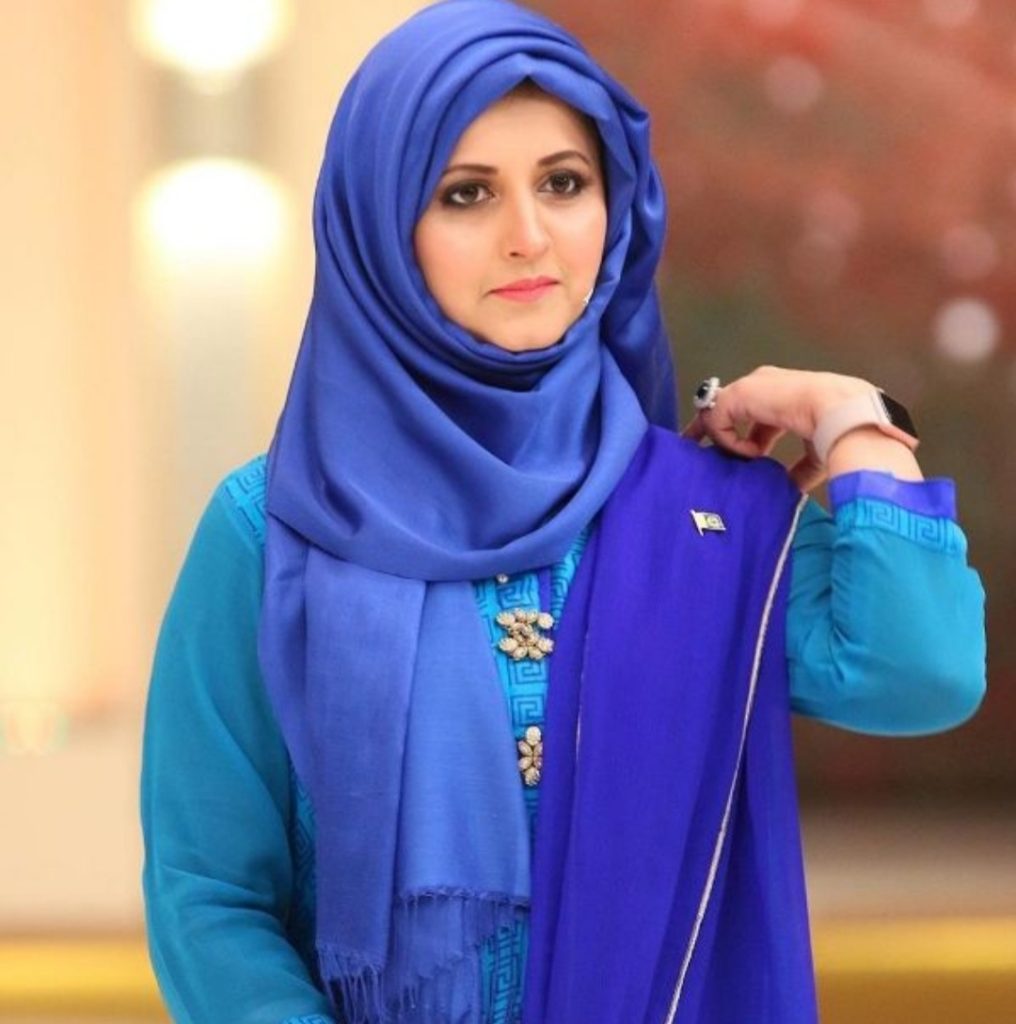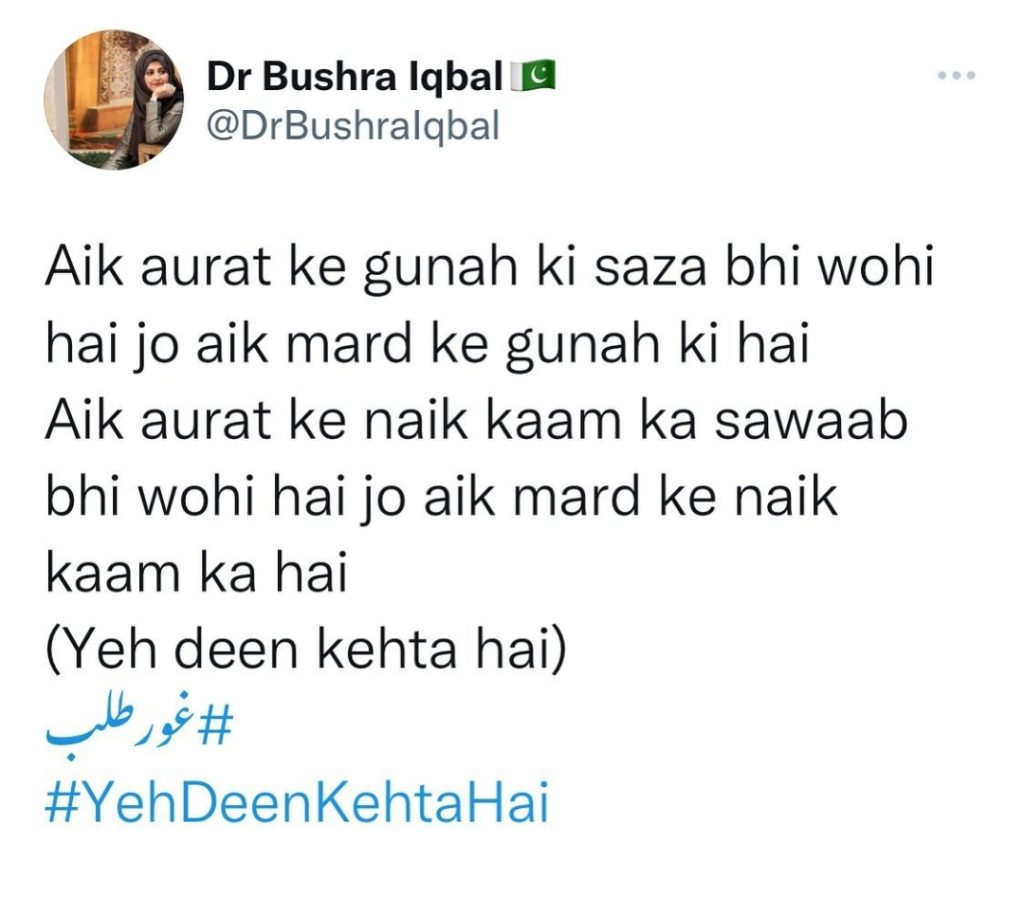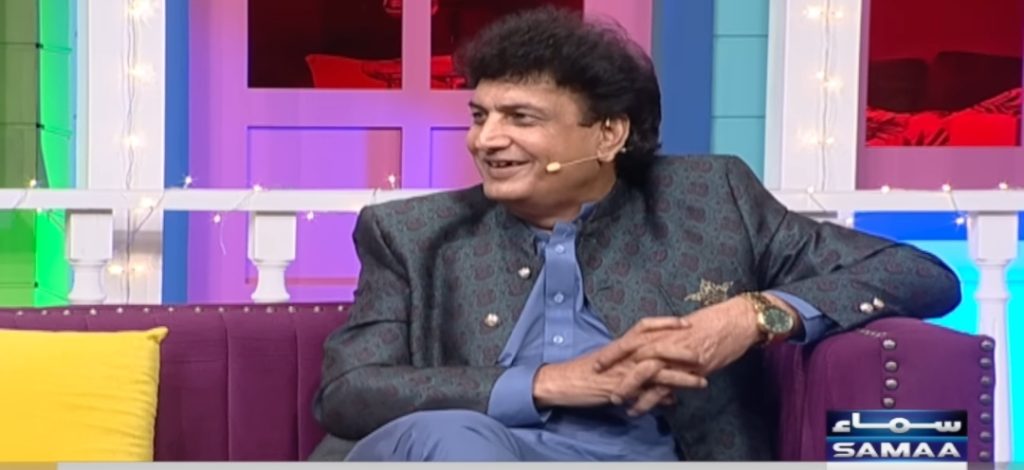 Fans agreed to Bushra Iqbal and said that she is right but society forgives man and woman is always answerable. One fan said, Khali Ur Rehman thinks that if man commits sin, it has no charge and when woman commit sin, she's punishable. Here are a few comments under her post.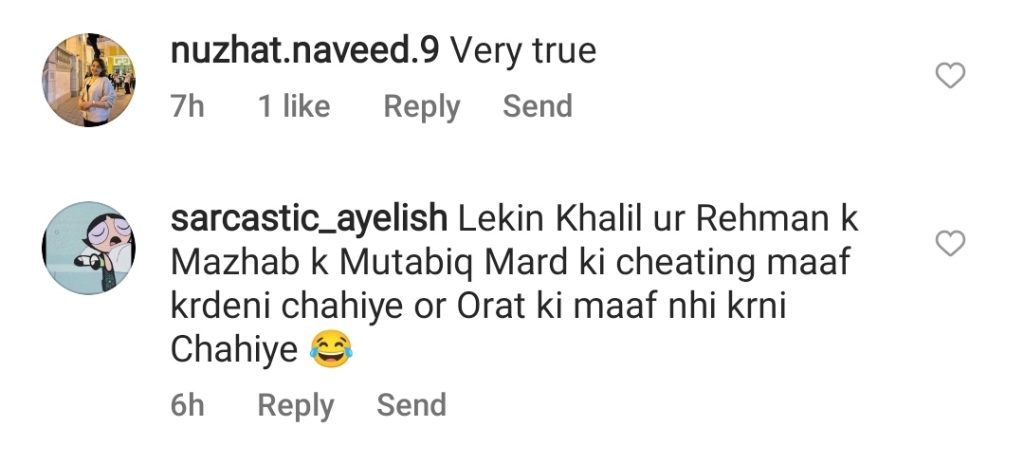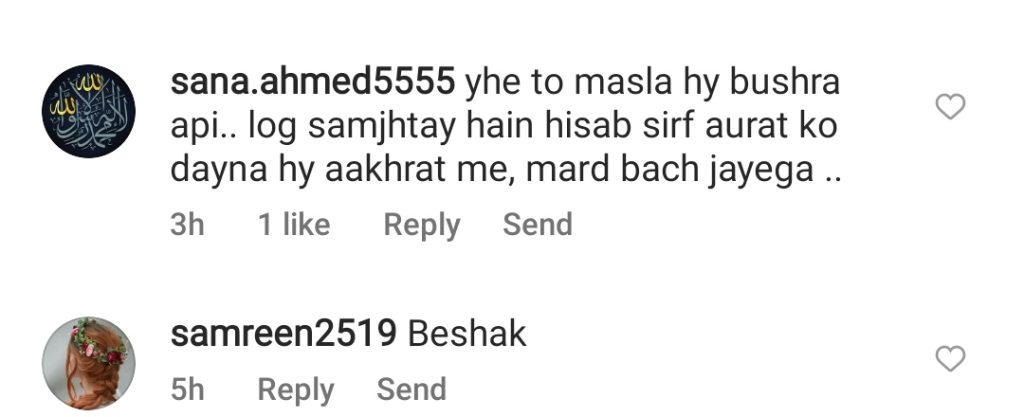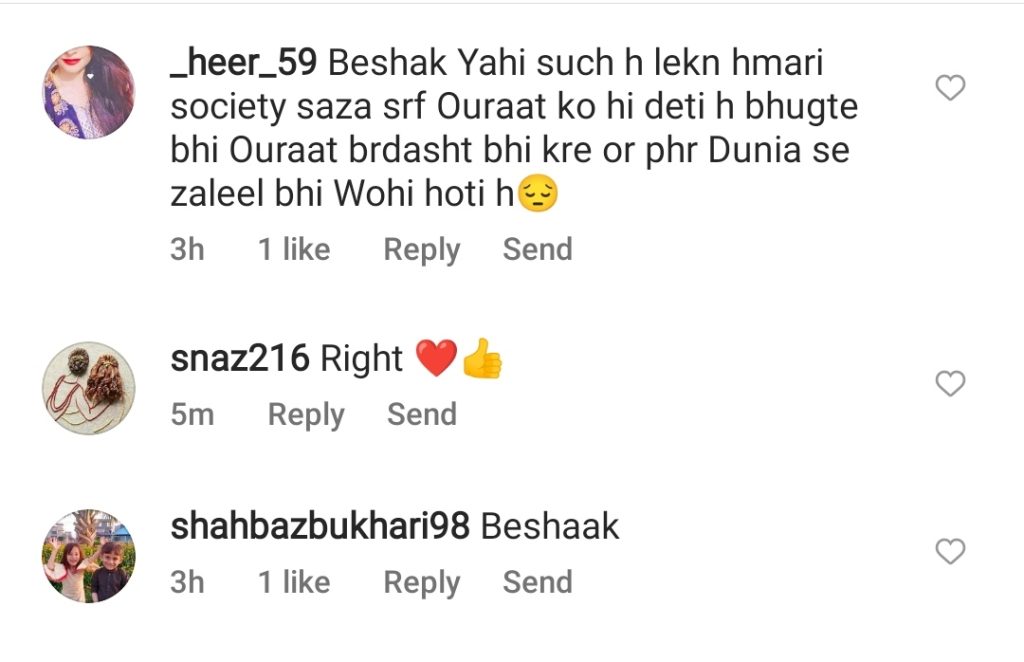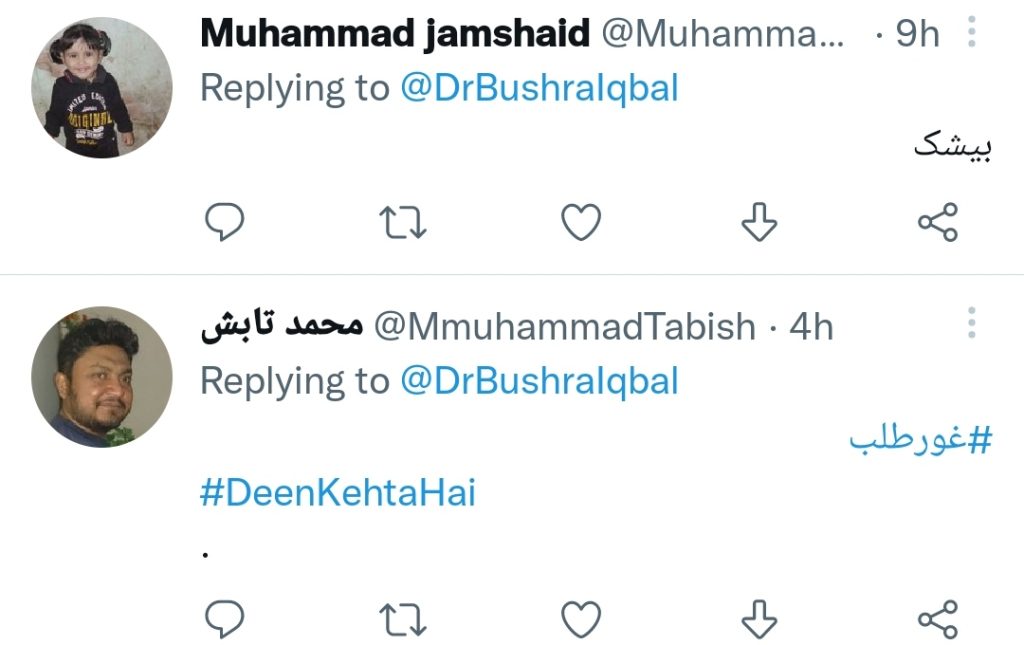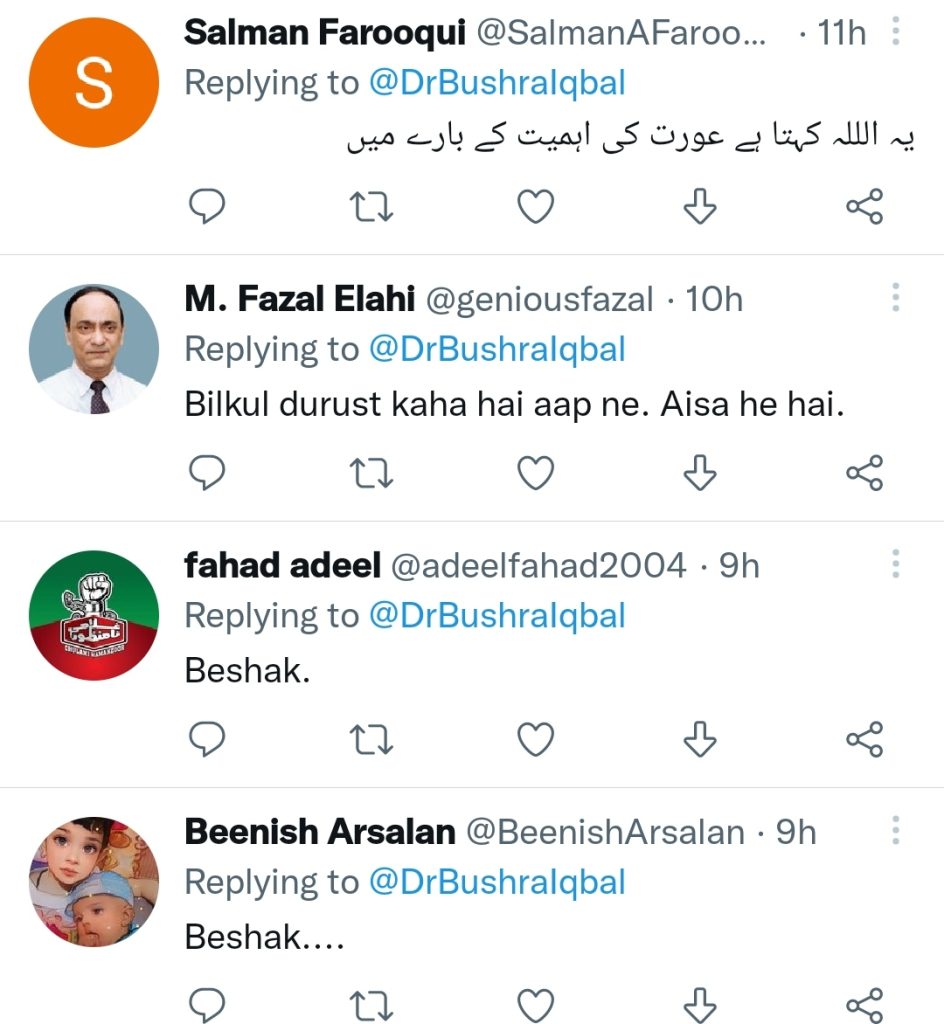 What do you think about the story? Do let us know!