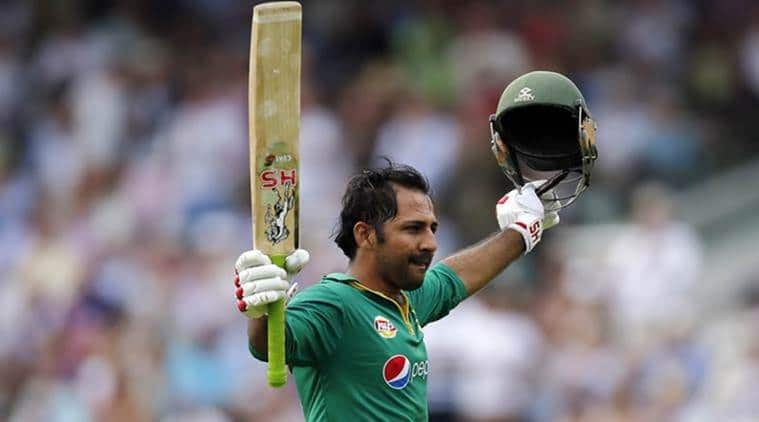 It was a festive occasion as Sarfraz returned to his hometown, Karachi on Tuesday, carrying the ICC Champions Trophy.
Adults and children in hundreds were awaiting the captain at the airport and ambushed him there with congratulatory hugs, flower necklaces as well as an ajrak and the police band march playing patriotic songs. Sarfraz held up the trophy for the crowd to see as they ranted themselves hoarse to cheers of 'Long Live Sarfraz!' and whooped cheerfully.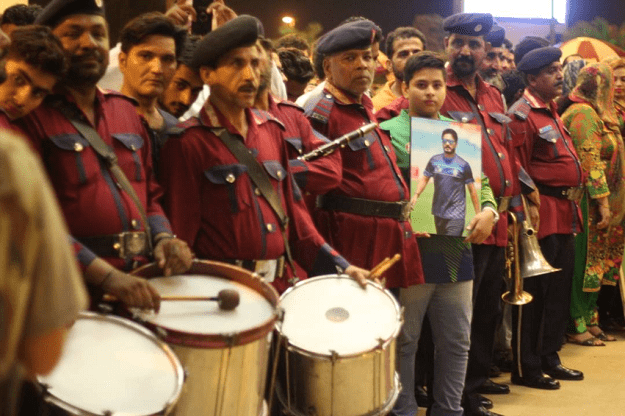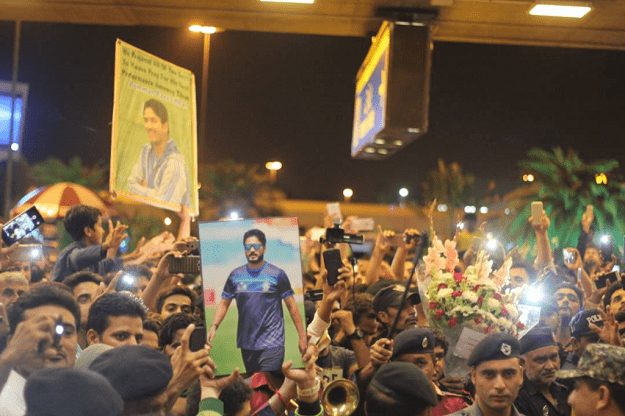 Wasim Akhtar, Mayor Karachi and Muhammad Zubair, the Governer of Sindh were also present at the airport to receive, offer their personal congratulations to Sarfraz and to escort him to his house.
Received the champion Captain @SarfarazA_54 at the #Karachi Airport, Proud moment for whole nation. pic.twitter.com/dEBQ1w1dpf

— Wasim Akhtar (@wasimakhtar1955) June 20, 2017
The view became even more iconic as Sarfraz came home where his residential block was filled with people crowding the street outside his house or climbed the roofs of neighboring houses to cheer on and catch a glimpse of their cricket hero.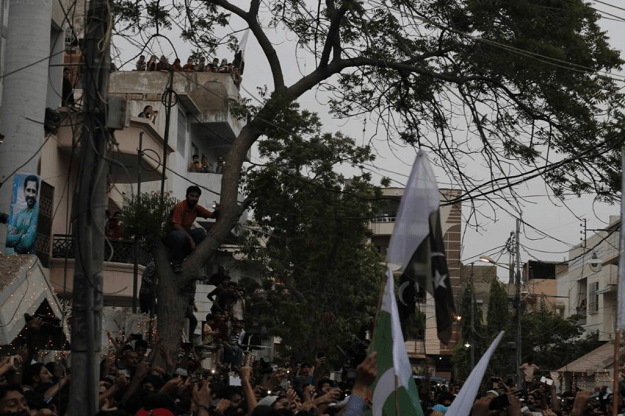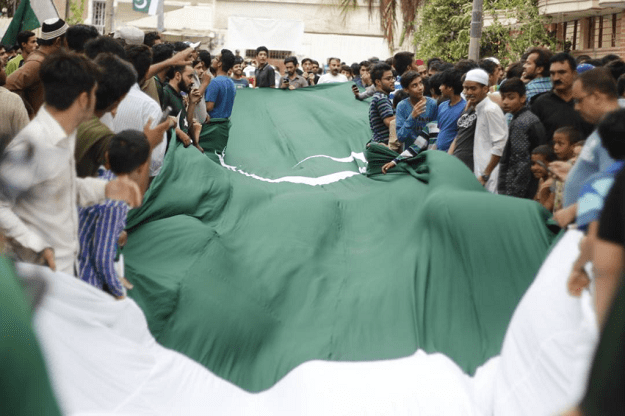 Sarfraz walked up to the balcony of his home and waved modestly to his supporters while holding the trophy, as well as taking a selfie with the crowd.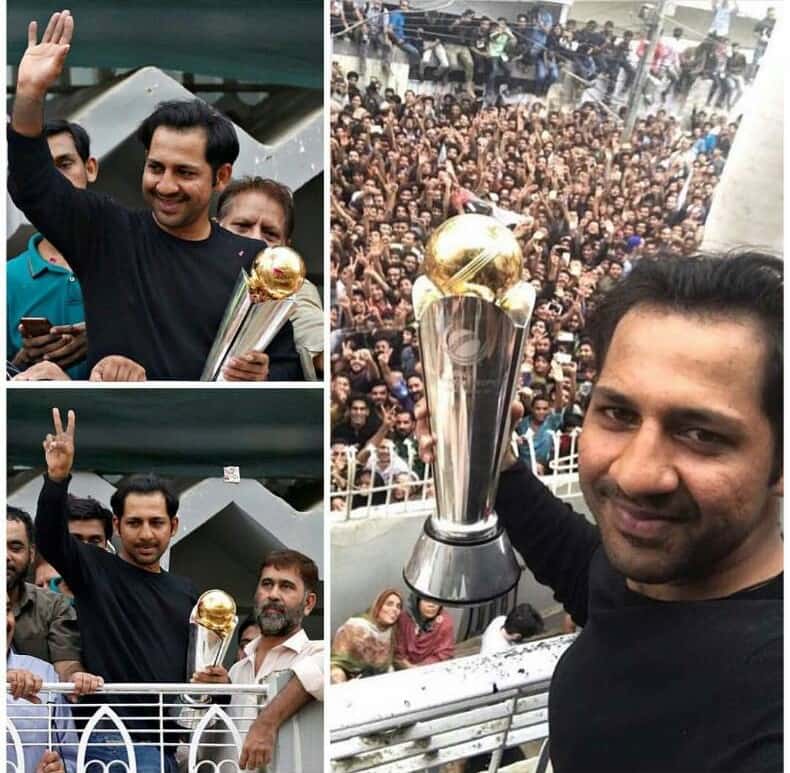 While giving a statement to the press, Sarfraz thanked the fans for their grand reception.
"I want to thank all the fans who came here and gave me and Rumman amazing welcome in Karachi and to other players in Lahore, Islamabad and Peshawar which will be unforgettable."
https://www.instagram.com/p/BVjZAj6gjte/?r=wa1
In Lahore, four players Hasan Ali, Babar Azam, Fahim Ashraf and Ahmed Shehzad, arrived at Allama Iqbal International Airport, where they were heartily welcomed by the provincial ministers Mian Mujtaba Shujaa-ur-Rehman, Raza Ali Gilani, Jehangir Khanzad and Rana Mashhood Ahmad Khan, as well as a huge number of the cricket fans.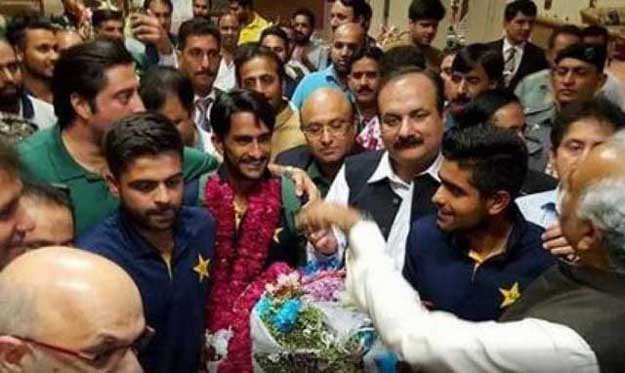 This is certainly an exciting prospect for Pakistanis everywhere and a huge celebratory cause after so many years. We all are enormously proud of the green team for bringing the country and its citizens such a great honor.