Coke Studio is known for making remakes. They have given us classics in the past, Tajdar e Haram being an example where Atif Aslam did complete justice to the original piece. This year Coke Studio did not come out with any major hit and was at an all time low. They ended the season with the surprise they were keeping in the closet, Ahad Raza Mir's performance. To explain in easier words, people did get surprised but not in a good way.
Ahad Raza Mir and Momina Mustehsan reprised the classic Ko Ko Korina and it was "strange" to say the least. People were expressing disappointment and finally, celebrities are also expressing their feelings about it. The Minister for Human Right Shireen Mazari took to Twitter and showed her disappointment over the remake. She considered the remake a massacre: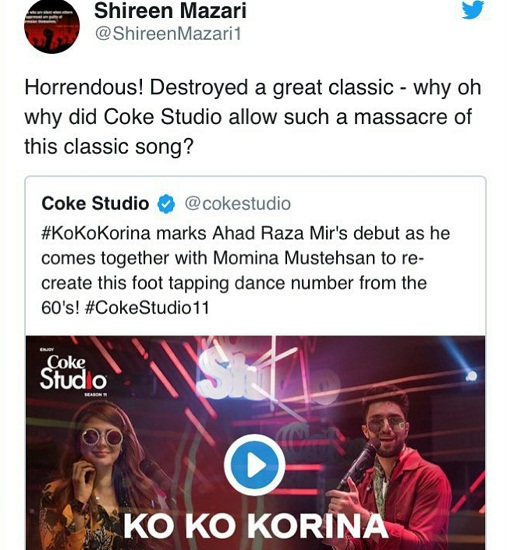 The star himself, Zoheb Hassan also cannot understand what is going on with the Coke Studio and wants a complete shuffle of the production team: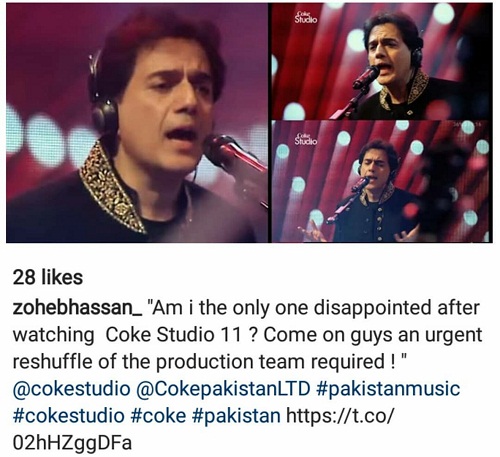 The face of Ko Ko Korina is Waheed Murad and looking at the new version, his son Adil Murad also shared his opinion: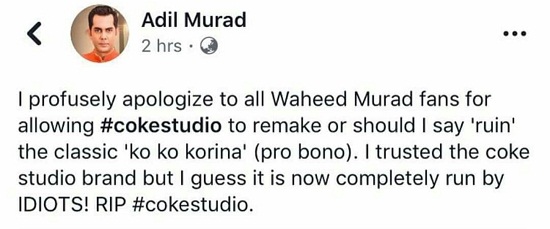 Do you agree with these celebrities and think that Coke Studio needs a makeover or not?