Veteran actress Naila Jaffery, who has been fighting cancer for six years has recently posted a video, in which she has appealed to the television channels to at least pay the royalties to the actors on reruns of the projects.
Later on, Yasir Hussain also raised his voice in her support and asked the channels to pay her what she deserves because it's her right, not charity. After Yasir Hussain's post, a person came forward to help her personally and was also connected directly to Naila Jaffery.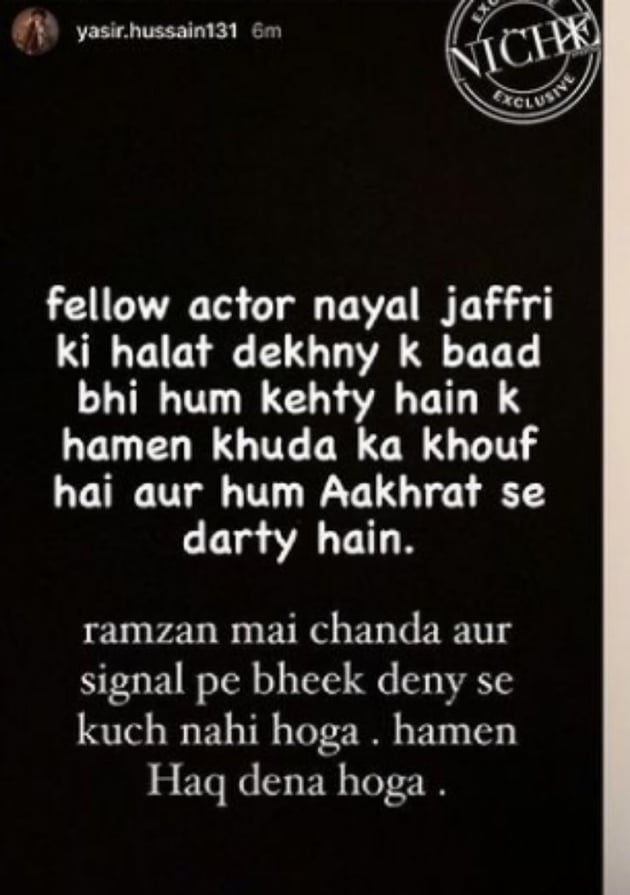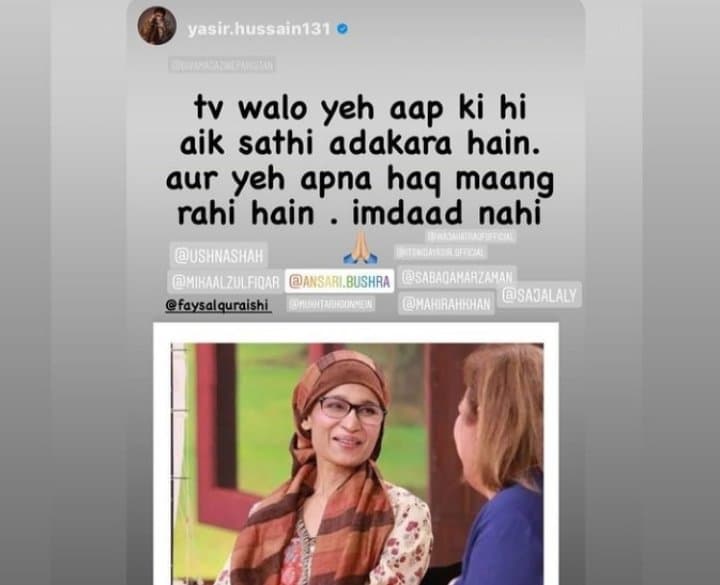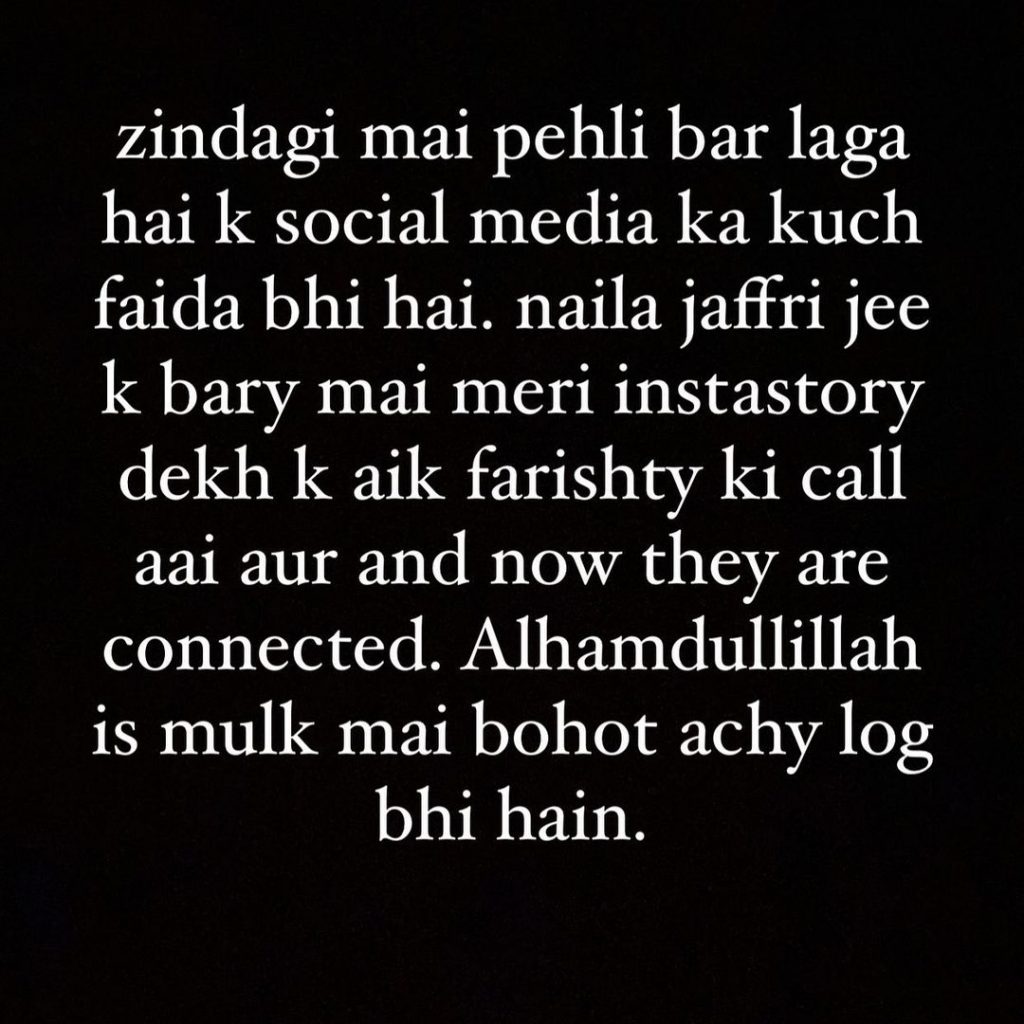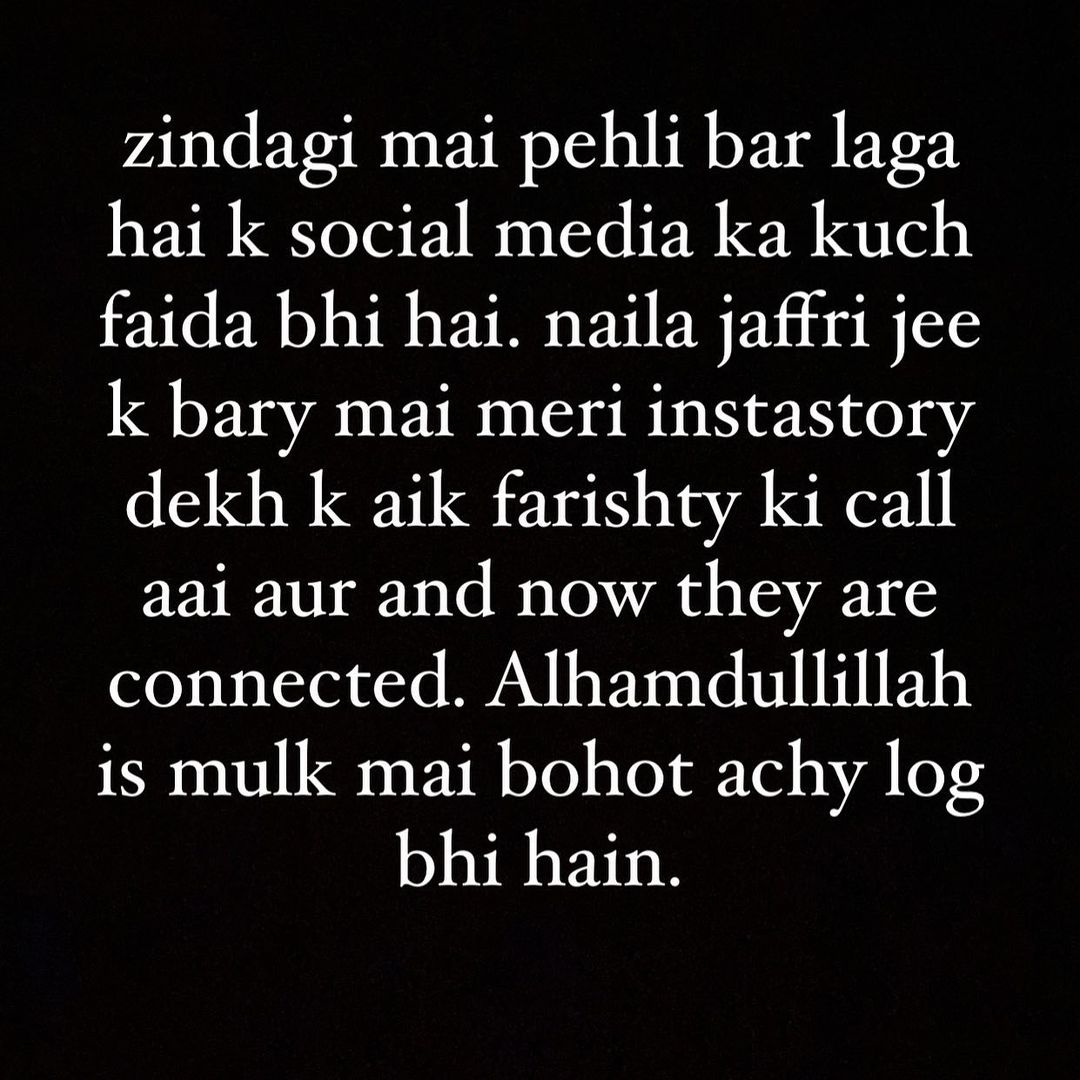 Naila Jaffery has again posted a follow-up video on the same issue, in which she has further requested the channels, not to spread misinformation, and not to take out different meanings from whatever she has said. She has also said, "I was not only talking for myself but for others who can not raise their voice. She further added, "Haseena Moin was also fighting for her royalty payments in the last days of her life".
After her videos, other celebrities such as Ayesha Omar, Mikaal Zulfiqar, Rabia Butt, Mansha Pasha, Ushna Shah,
Faysal Qureshi and Sabeeka Imam has come forward in her support and raised their voice. Let's check out what the celebrities have to say on this issue.
When can we expect proper policies for artists and technicians in this country so that they dont have to make a video from a hospital bed in order to ask for that which would have been guaranteed in another country? @shiblifaraz https://t.co/305RyjXvNo

— Mansha Pasha (@manshapasha) April 5, 2021