Legendary actor Abid Ali has passed away. He won million of hearts with his acting skills and charming personality. His demise from this world has left everyone in great shock.
The news of death was confirmed by Rahma Ali. This news was no less than a sad bomb that just dropped on everyone. He left many fans and followers weeping in Pakistan. To give condolences and share the moments that each celebrity spent with him everyone shared on Twitter and Instagram.
Here are some of the reactions of celebrities on this heart wrenching news.
MAY HIS SOUL REST IN PEACE
You will be remembered.#RIP #AbidAli pic.twitter.com/St4qmSarIu

— Fahad Mustafa (@fahadmustafa26) September 5, 2019
It is with great sadness,I heard of the passing of Abid Ali Sahib. A great actor, a great director &above all a wonderful human being. Many fond memories of working with him. His presence in the industry will be sorely missed. May Allah grant him the highest place in Jannat.Ameen

— Mehwish Hayat TI (@MehwishHayat) September 5, 2019
Our industry lost a Legend today. #AbidAli Sir , May you rest in eternal peace. Your talent shall live on!
Deepest condolences to the entire family.
Inna lillah wa inna eleyhe rajioon.

— MAWRA HOCANE (@MawraHocane) September 5, 2019
#Legendspk Abid ali sb .. the nation has lost one of its cultural hero's. an artist who served with his art and craft and made permanent space in our hearts &mind . Our last salute to you sir may you rest in peace .🇵🇰♥️⭐️

— Shaan Shahid (@mshaanshahid) September 5, 2019
My heartiest condolences to the family of veteran Actor sir #AbidAli. Inna lillahe waina illehe rajaoon. May his soul rest in peace Ameen.
What a phenomenal Actor & amazing person. We will miss you Sir immensely. Say a prayer for his departed soul. #showbizpakistan

— Mishi khan (@mishilicious) September 5, 2019
Extremely saddened to learn of the passing away of Abid Ali sahib.
He was an incredibly powerful actor, great talent & a beautiful soul from Pakistan. Will miss him..

إِنَّا لِلّهِ وَإِنَّـا إِلَيْهِ رَاجِعون

May Allah SWT bless his soul in Jannat-ul-Firdaus.🤲🖤 pic.twitter.com/Y9uE1ucIFu

— Adnan Sami (@AdnanSamiLive) September 5, 2019
Deeply saddened to hear about Abid Ali sahab's death. A legendary actor and a man with a heart of gold. May Allah bless him with jannat and give his family, fans and our industry the strength to bear this tremendous loss. We will miss you sir and your work will never be forgotten pic.twitter.com/nEKr3HYDO8

— Humayun Saeed (@iamhumayunsaeed) September 5, 2019
Abid Ali will be missed . Inna Lillahi wa inna ilayhi raji'un ! Prayers for him and pray Sabr for his family

— HUMAIMA MALICK (@HumaimaMalick) September 5, 2019
Abid Ali Sb is dead. It pains us that death has come to him.He was an outstanding actor. Legendary he was. Articulate, gentle & well spoken. Last time I met him at the PTV Headquarters, his delectability & smile was the same إِنَّا لِلّهِ وَإِنَّـا إِلَيْهِ رَاجِعُونَ

— Dr. Nauman Niaz (@DrNaumanNiaz) September 5, 2019
Sir Abid Ali – إِنَّا لِلّهِ وَإِنَّـا إِلَيْهِ رَاجِعون

— Faizan Shaikh (@mFaizansk) September 5, 2019
May his soul rest in peace. #AbidAli pic.twitter.com/fhNeZ3IlNZ

— Sanam Baloch (@SanamBalochfans) September 5, 2019
Our very dear and senior actor and friend ABID ALI sahab has passed away. Inna lillahe wa inna ilaehe rajioon.
May Allah bless his soul and reward him a place in jannat, aameen
This is a sad moment for us.

— Faysal Quraishi (@faysalquraishi) September 5, 2019
Today our industry lost a gem. Words can surely not express the loss of Abid Ali Sir. Working with him in Bunty I love you was an unforgettable experience. He always brought so much light to everyone around him. Such a legend. You'll be missed Sir #AbidAli #RestInPeaceAbidSir 💔 pic.twitter.com/UIta7c0als

— Saba Qamar (@s_qamarzaman) September 5, 2019
RIP #AbidAli
Unforgettable as Dilawar in Waris pic.twitter.com/cKjwEpz45M

— Mohammad Taqi (@mazdaki) September 5, 2019
A great loss for our industry. Its the end of an era. Abid Ali. May his soul rest in peace (ameen) إِنَّا لِلّهِ وَإِنَّـا إِلَيْهِ رَاجِعونَ

Публикувахте от Agha Ali в Четвъртък, 5 септември 2019 г.
#Abidali sahab indeed was a decent personality with a great soul and humble personality.May Allah Subhana Hu Taala forgive him and grant him jannah Aameen May Allah grant sabar to the family Aameen

Публикувахте от Sarah Chuhdary в Четвъртък, 5 септември 2019 г.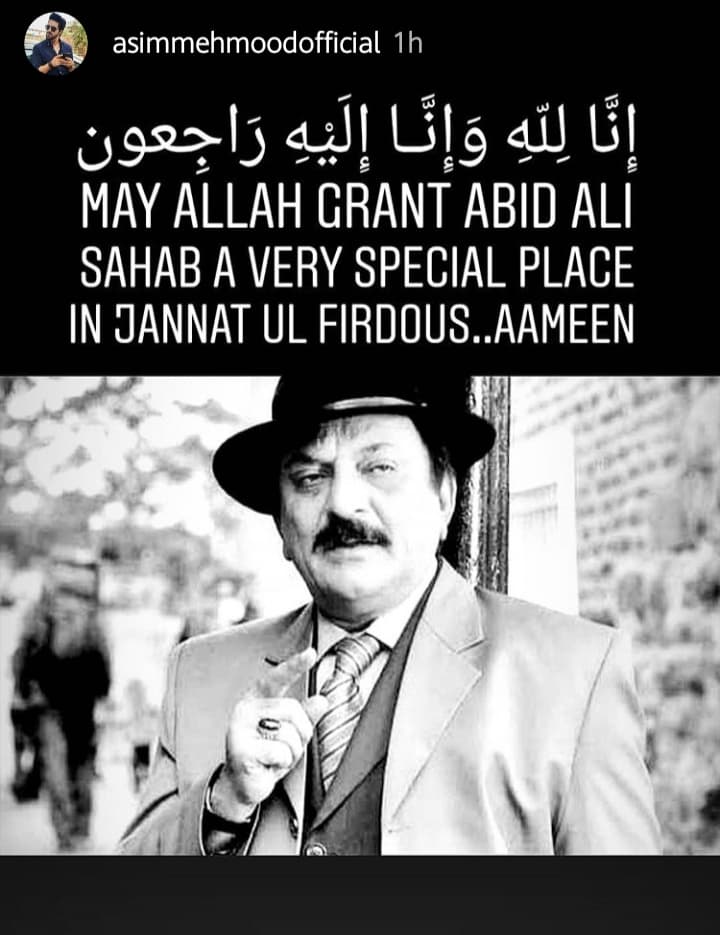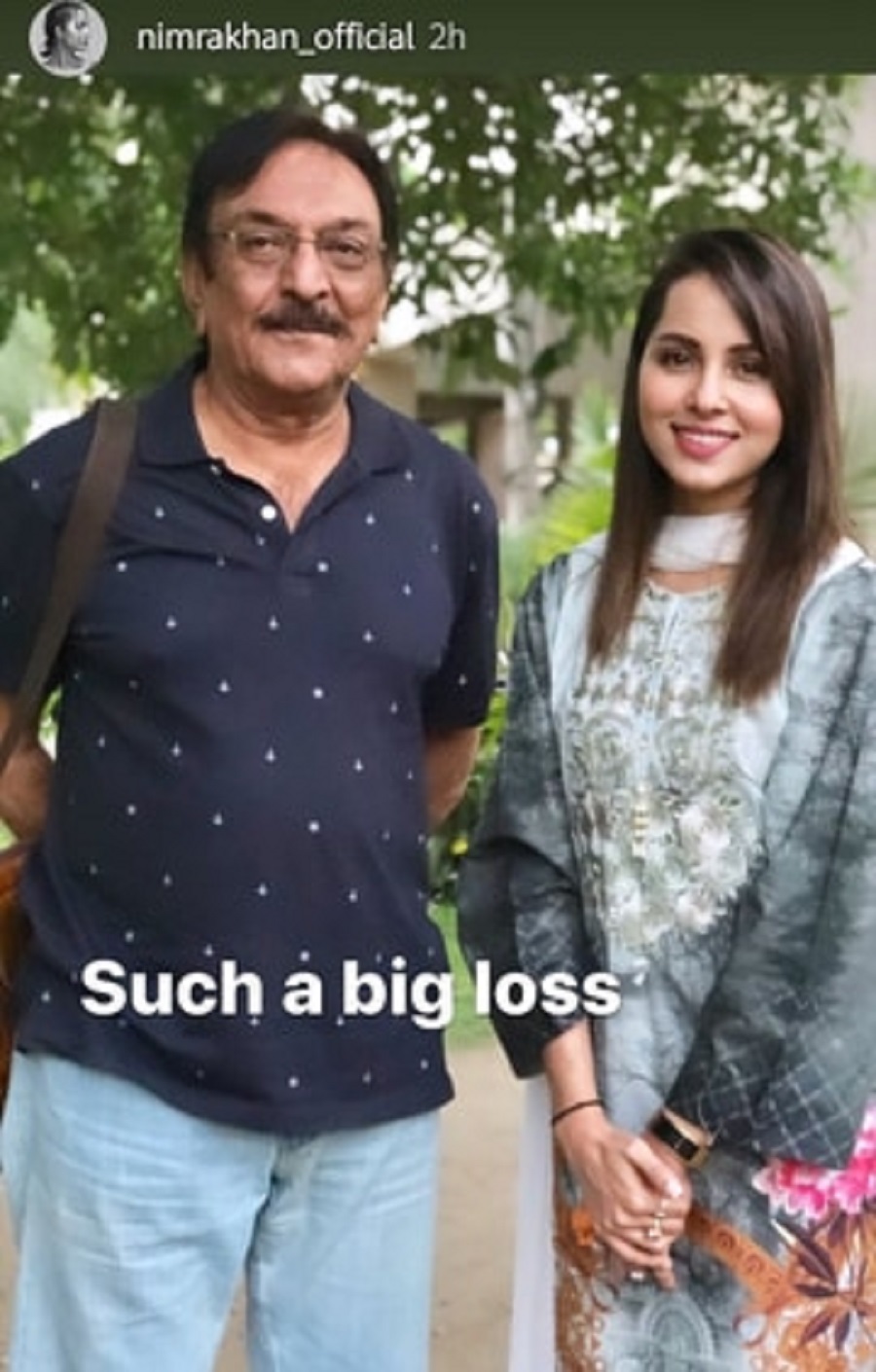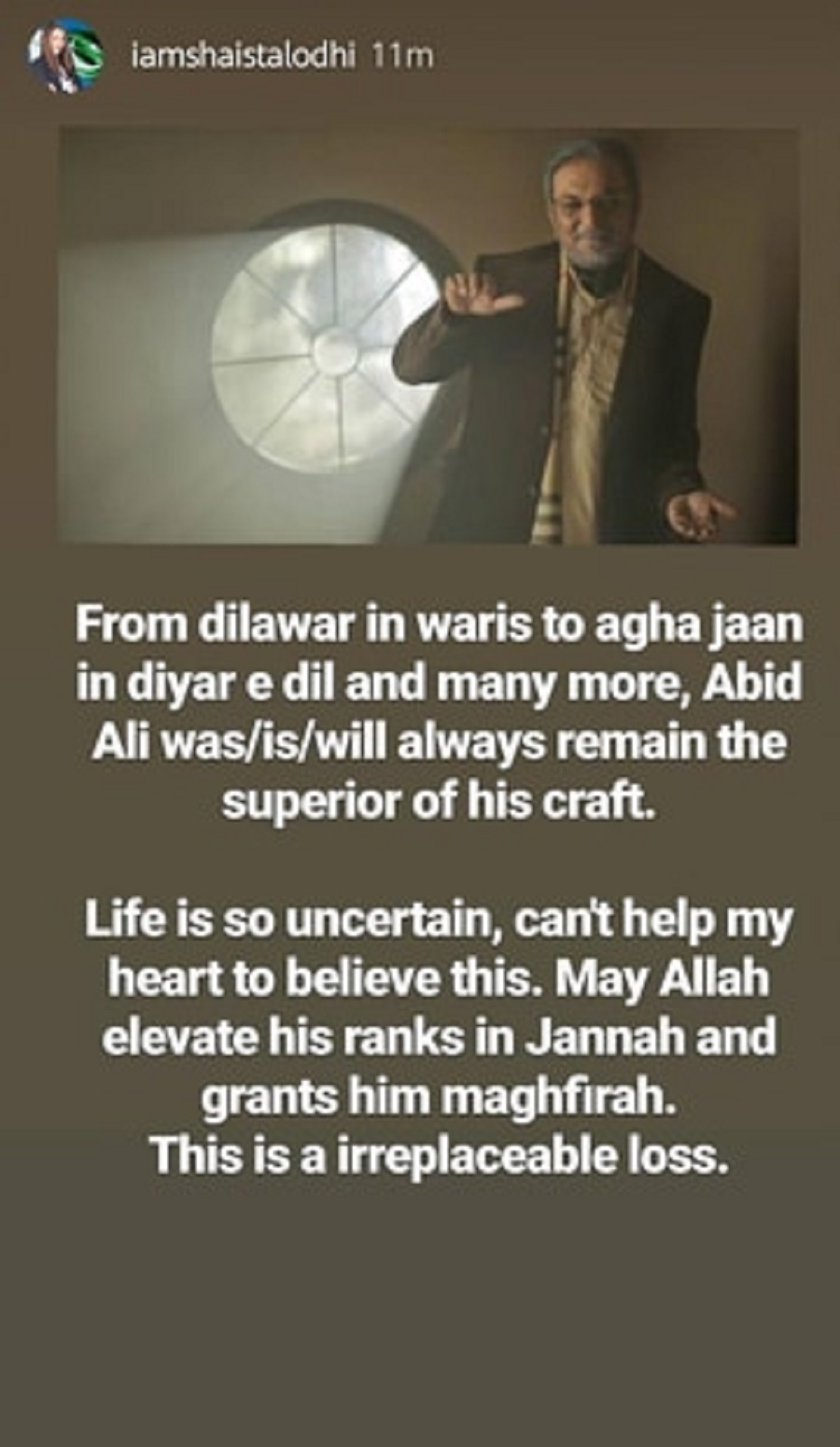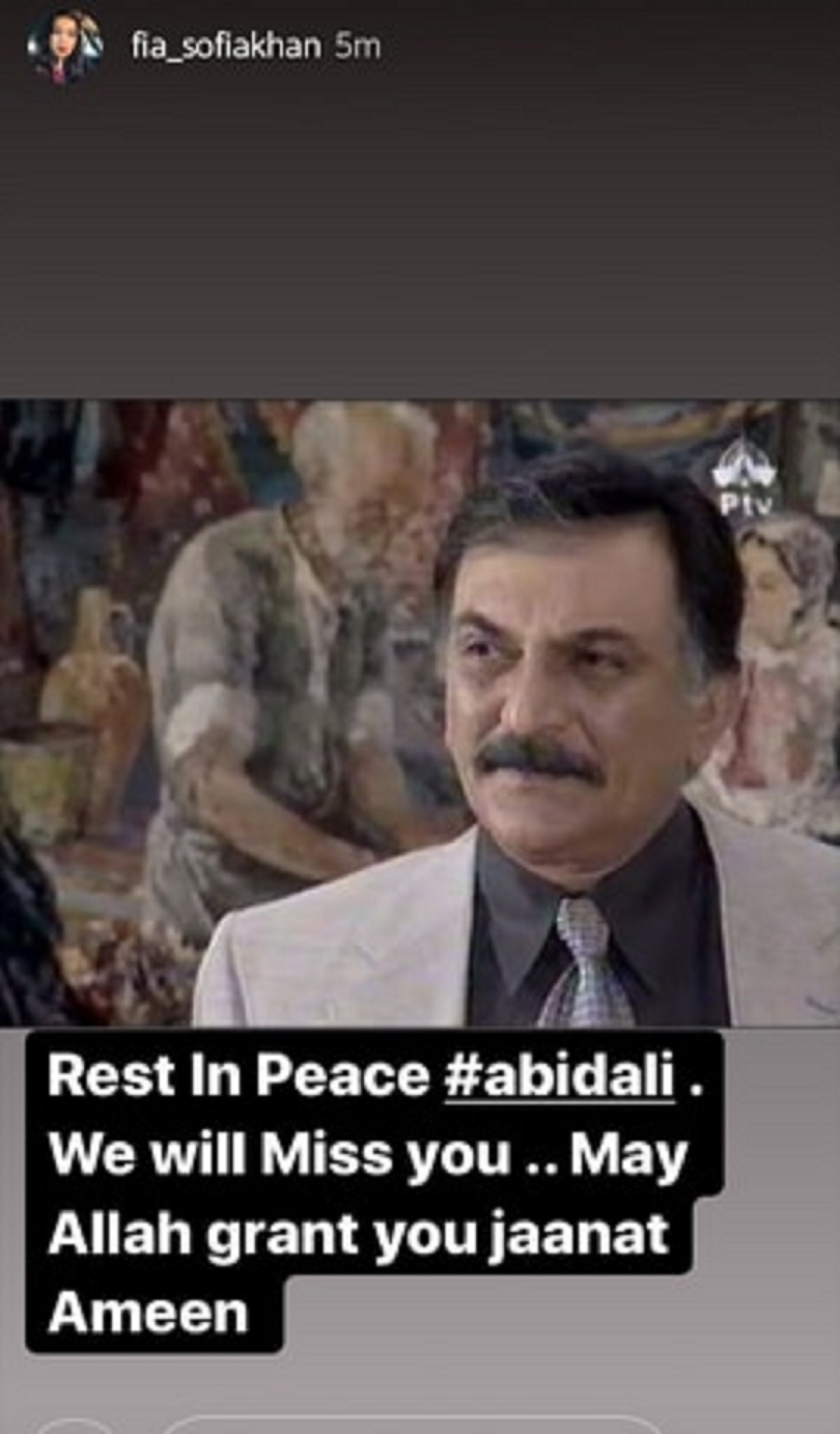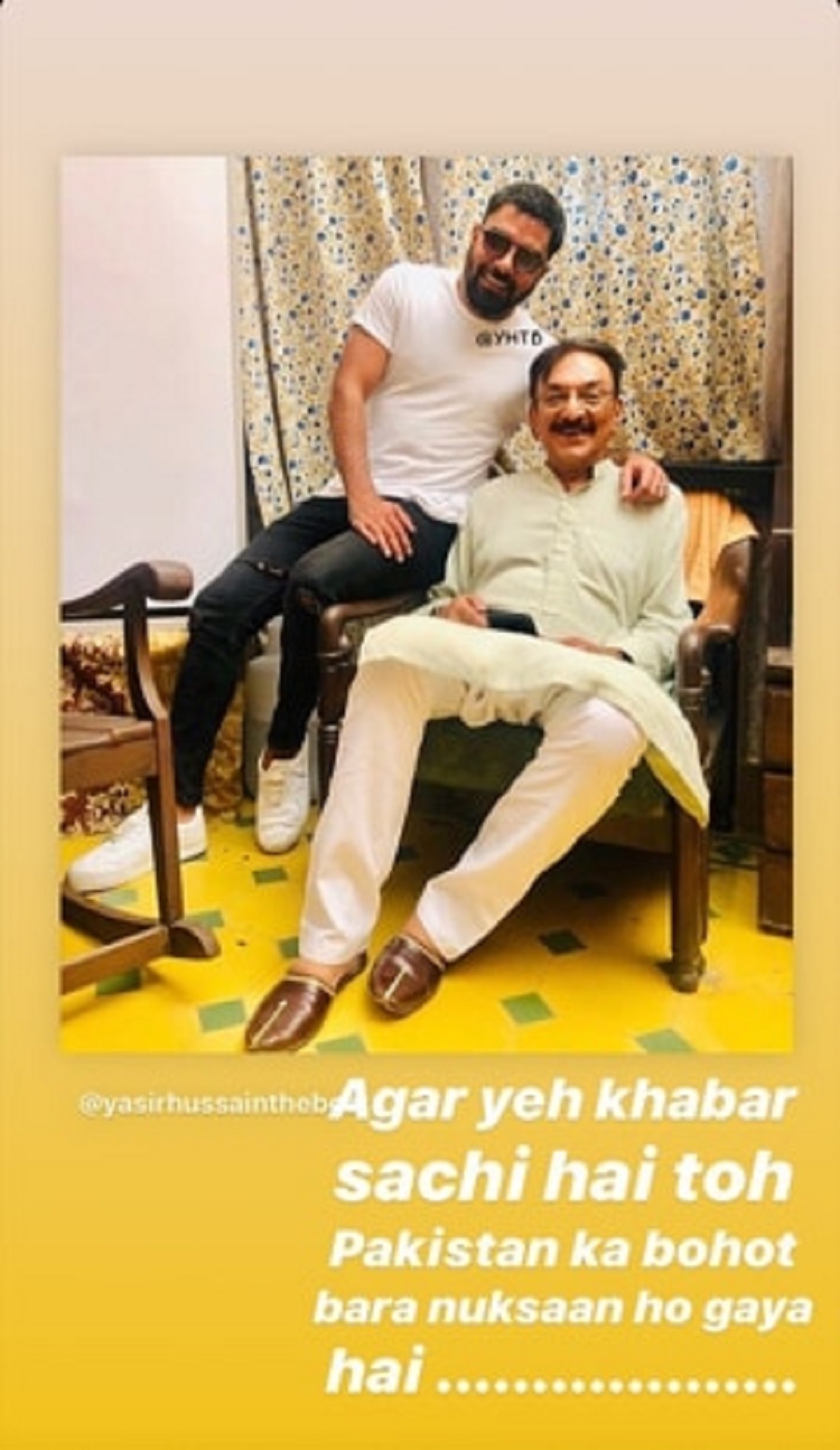 Everyone is surely heartbroken but only prayers can be done. He left this world but his legacy will continue.