Every now and then we all deserve to have a break from our monotonous routine, right? Whether it's work, the morning jog, the diet you've been on, or maybe just meeting people. Sometimes we think we would feel much better by spending some time in isolation and keeping to ourselves for a little while. Well, celebrities might have a much more glamorous life than ours but they too have these thoughts. And it seems like some of them are getting into the strain a little too much. Recently, a number of our stars are campaigning to take a break by going offline and proclaiming to 'Switch off'. It started off from the attractive promising talent of the entertainment industry, Feroze Khan, who posted this on his Facebook account: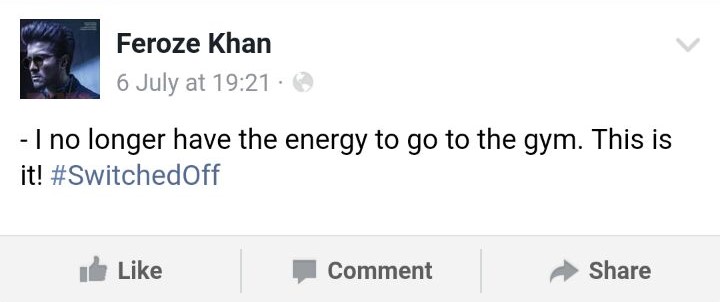 It was a few hours later that Ayesha Omar joined in with him by putting this status on twitter: https://twitter.com/TheAyeshaOmar/status/882908483913478145 Mehreen Syed was no different: https://twitter.com/iMehreenSyed/status/882923014907731969 Hina Altaf too, followed suit and put up the following picture: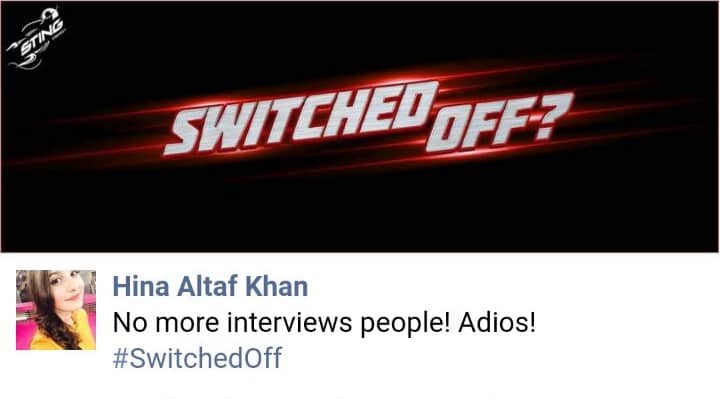 But wait. We have more: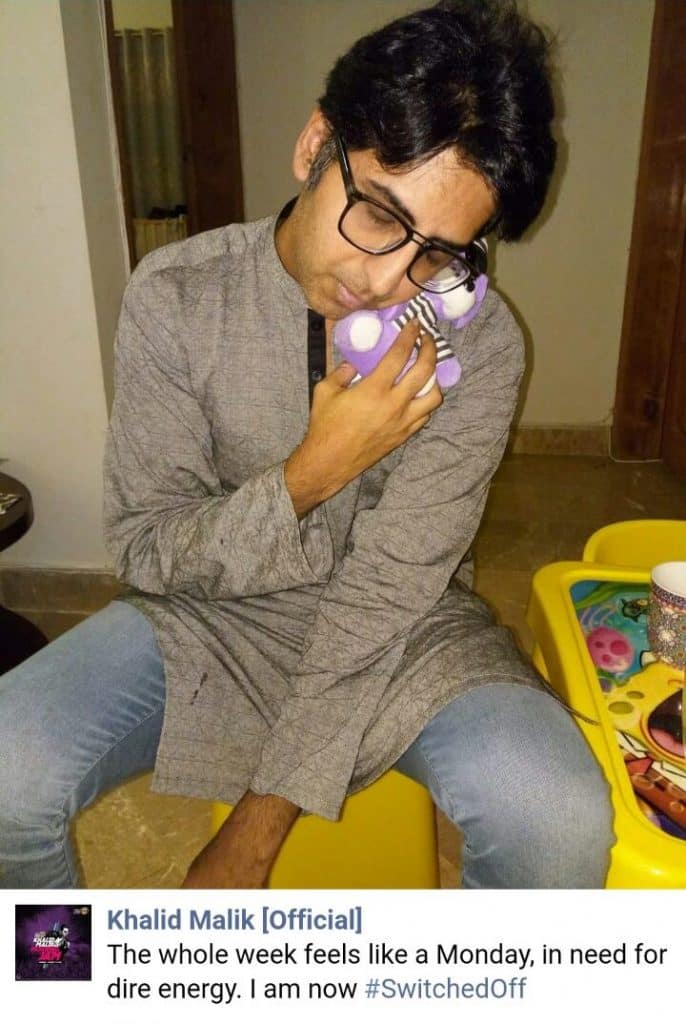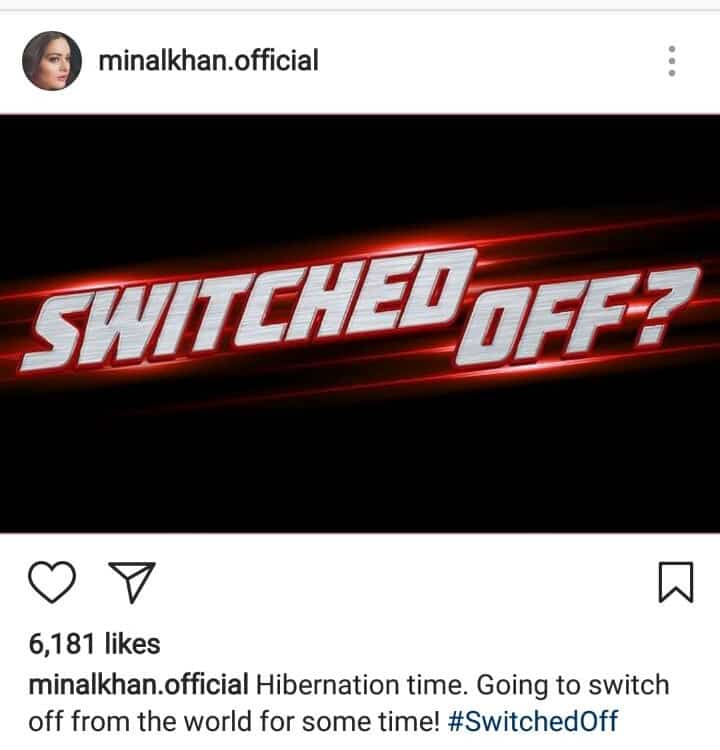 Well indeed it is a little alarming to all of us, but nothing we can't relate to. However, we are most definitely inquisitive to know what could these celebrated profiles have up their sleeves for their fans and followers. Only time will tell. Let's await and see!