The topic seems controversial enough to drag your attention, isn't it? What has been seen in the showbiz industry is the fact that money goes where there is popularity and celebrities love to become popular, If not through their work then for the things that are not a part of the industry. If you take a look few years back, it seemed like a tradition where many singers and actors gave a farewell to their showbiz career, proclaiming to return to Islam and its teachings. The move did bring them limelight where they became a subject for few months, or perhaps few days probably. We saw them conducting Islamic shows on different channels and then they disappeared again.
It seems that their planning to be a true Muslim was for temporary and many of them are now coming back to their previous career, relaunching themselves. Although there are celebrities like Junaid Jamshed who are steadfast on their decision,  most of them found their showbiz career more satisfactory. Here is a small list of them that are in my knowledge. Have a look!
1) Najam Shiraz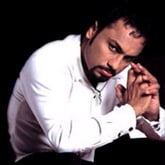 Najam Shiraz was always considered as an average singer who earned popularity through Indus Music, especially when Indian Channels were all blocked in the country, if you go 7-8 years back.  It was then when he said that he has left singing and turn towards Islam. He married a non-muslim who turned towards Islam and was renamed as 'Marium'. Najam Shiraz, following the foot steps of Junaid, started reciting Naats and Hamds that are still what people remember him for. He often came on religious shows where he condemn singing according to the laws of Islam but now he is back again. He re-launched himself as a singer and also sung the OST of Hum TV Drama , 'Yaha Pyaar nahi hai'.
2) Farhan Ali Agha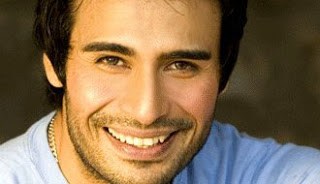 An actor by nature, Farhan Ali Agha has enjoyed a good, satisfactory career as an actor since the day he foots in the industry. It  was the same era as of Najam's  that Farhan too left showbiz for the same reason and talked about Islam often on Islamic Channels. He disappeared from screen and again, we see him on screen as an actor.
3) Ali Haider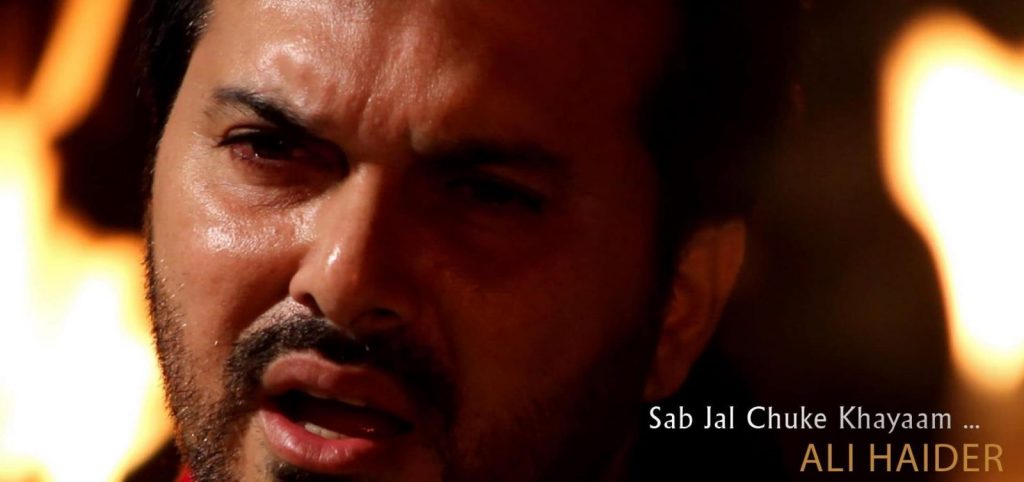 The most interesting of all is the story of Ali Haider. The 'purani jeans' guy left singing when his son was severely ill and doctors lose all the hopes. It was then when Ali Haider decided to say bye to his singing if his son gets well, God was great on him and his son recovered after that. The same year, in Muharram, Ali recited Nohay and Naats for his fans and people started talking about him that way. However, just like others, Ali too launched his music album, coming in showbiz again! I wonder what made him bring back to the industry even when he promised not to!
4) Ali Afzal
Falling in the same category as of Najam's and Farhan's. Ali Afzal too left acting for the sake of Islam. He was seen talking about Quran, the Holy book of Muslims on several channels but again, he made his re-launch sooner than others. Now Ali is seen in every next drama on several channels, Sitamgar been an example!
5) Shiraz Uppal
'Roya Re' singer, Shiraz Uppal who did't only enjoy popularity in Pakistan but also earned respect as a singer in India for his songs too left Music to become a true Muslim. He turned out to be the shortest of all and is now back after few months of his decision. When Shiraz was asked about this, he said:
 "Allah gave me all the talent, fame and above all "Respect" and everything I have and I am really grateful Alhamdulillah, I was going through a phase of my life where I felt that whatever I was doing was not right… So I quit back in Feb. 2012… I was listening only to scholars who say that music is forbidden… Where as there are even more who say that its not but i never paid attention to them,"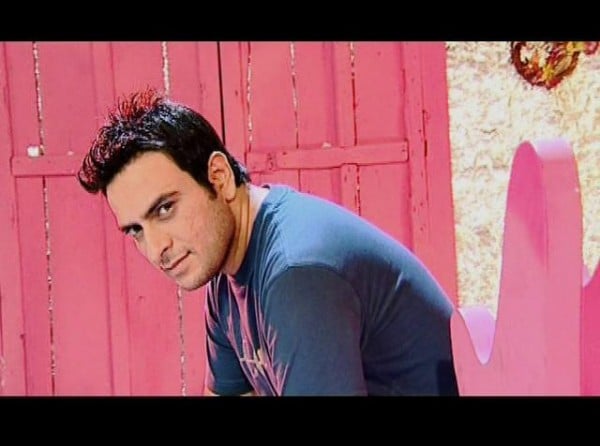 It is difficult to analyse these fluctuations that the above stated actors made in their career, What do you think? Share your Views about it. Have I missed few names? Feel free to add them. :)
Best Wishes,
Nida Zaidi