Marketing in Pakistan has become the new trend for different brands. Popular brands like Olpers, Nestle, Aquafina, Coke, Pepsi invest a lot in their marketing strategies; Mostly advertisements.
It has been seen in the recent years that different brands are endorsing their products through the means of showing the most 'Popular celebrities of the time' in their advertisement. One of the most hyped advertisements was seen during the days of Humsafar when Mahira Khan and Fawad Khan appeared together in the Aquafina advertisement. It was a very good strategy of Aquafina to promote their product by showing the most popular faces of that time, Ashar and Khirad. Aquafina's sale had boost immensely after the advert was played regularly on different channels. There was also a re telecast of the TUC advertisement again featuring Mahira and Fawad during the Humsafar ads. We also saw the NesVita Ad featuring Mahira Khan playing regularly in the breaks of both Humsafar and Shehr e Zaat.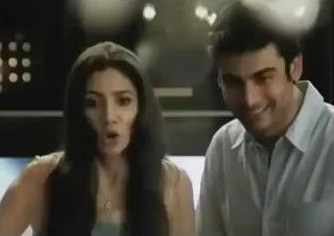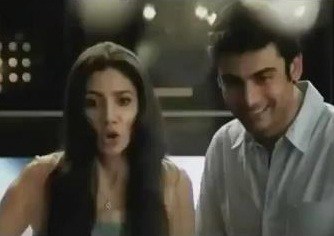 Again we can see the popular celebrities in Ads nowadays usually during the ads of their own show on air. Recently, we saw the Q mobile Noir Advertisement featuring Fawad Khan after his new show Zindagi Gulzar Hai was launched. Another advertisement featuring Fawad Khan which is played regularly nowadays is the Service shoes advertisement. Another popular face nowadays in Ads is of Maya Ali (Meesha of Aik Nayee Cinderella) she is seen in a totally different look in the sprite Advertisement. Ayesha Omer and Azfar Rehman, both are seen together in the Kurkure Advertisement. Ayesha Omer and Hina Dilpazeer feature in the Harpic advertisement, as Momo and Khubsurat; the popular characters of Bulbulay. The Candi biscuit advertisement features Adeel Hussain, Annie Jafferi (Last seen in Meri Behen Maya) and Hamza Ali Abbasi (who played the negative role in Mere Dard Ko Jo Zuban Mile). Fiza Ali, who is currently seen in the drama Ghaao, also features in the latest PTCL Smart TV advertisement.
Other Brands like Dairy milk, Nestle, Tarang, Ufone, Warid, Zong, Telenor, Mobilink also invest a lot in their advertisements. Ufone Ads show lighthearted comedy and are usually very creative. It features the same celebrities mostly; namely Mikaal Zulfiqar, Faisal Qureshi (who is the main person behind the creativity and I must say he makes great advertisements), Mehreen Rahael(she is no longer seen though), the model Ayyan Ali and Adeel Hashmi. Tarang Advertisement has featured a lot of celebrities like Ahsan Khan, Fawad Khan, Sonya Jehan, Resham, Moammar Rana, Meera, Reema, and Danish Taimoor. The other mobile network brands like Mobilink, Warid, Zong have featured celebrities like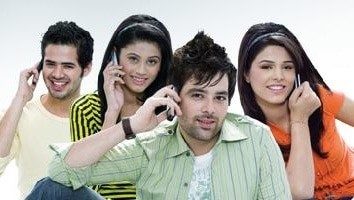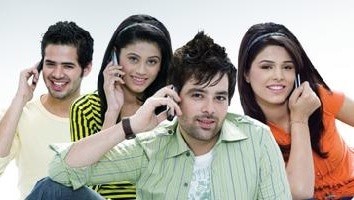 Ali Zafar, Fahad Mustafa and Atif Aslam. The Mobilink song Jazba which was previously sung by Atif Aslam has now been adapted and sung by the contestants of Surkshetra. The winner Nabeel Shaukat Ali and the other two popular contestants, Imran Ali and Mulazim Hussain have done a great job and the song has come out pretty well. Ali Zafar was also seen in a Mobilink advertisement featuring him and Nargis Fakhri which had become very popular.
Brand like Coke and Olpers have provided huge amounts of sponsorships to shows like Tanhaiyan Naye Silsilay and Coke Kahani. The show has special scenes just to promote the brand. This is the beginning of a new trend. We would see other brands following their lead and providing sponsorships to drama serials.
Brands are constantly competing against each other and need to come up with more creative advertisements all the time. The main ingredient, however is to feature a popular celebrity and their fans automatically gets persuaded to use the brand's product. The investment may be huge as celebrities demand high prices but the profit gained due to the increased sales is more than satisfactory for the brands.
Mariam Shafiq.