Aiman Khan and Minal Khan are two one-of-a-kind actresses of our drama industry because they are twins. There are no other twins who look the same in our drama industry. Sometimes it is very difficult to tell these girls apart but one things is for sure that both of them are very gifted. They are good performers who take their work very seriously.
Sanam Baloch made Aiman and Minal's birthday extra special for them by celebrating their birthday on her Morning Show which airs on ARY News. Sanam invited Aiman and Minal's entire family on the show. The parents expressed how they felt on this special day. Munib Butt is a very good friend of both the sisters so he was also invited to the show. He said that both the sisters were really good friends with him. Many other friends were invited to the show too who told everything about their friendship with their twins very candidly.
Aiman Khan will also be seen playing an important role in the upcoming play Tera Ghum Aur Hum in which she will most probably play the main protagonist Salahuddin's sister.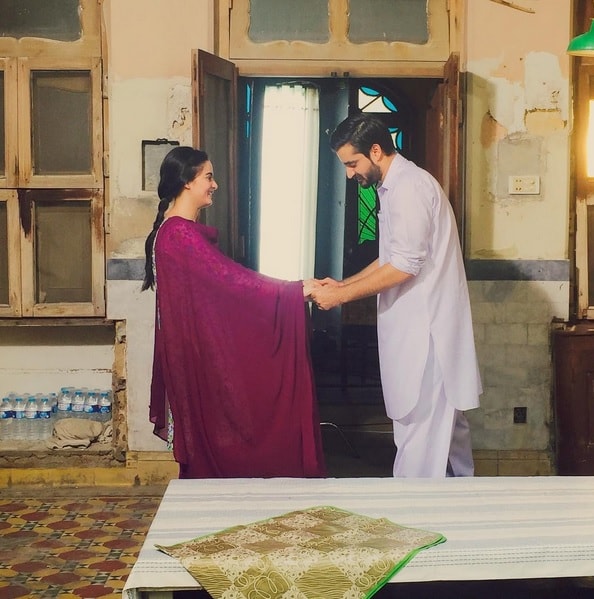 Apart from the Morning Show Aiman and Minal also celebrated their birthday with their friends and family in the evening. Aiman and Minaal had a wonderful day, here are some pictures from their both the birthday parties.