Makeup is one thing that can make you look beautiful & horrible,  totally depends on how one uses it. On a personal note, I have always been into makeup, it's one form of art that I actually am a fan of therefore, I always love learning about makeup & follow the looks that the actresses carry during their dramas or even on some other events & because I know a lot about it I always do give special consideration to the makeup I see on screen.
I have accumulated the list of all those female actors whom makeup I actually really like. By being in the industry for so long, some have garnered the command on it themselves while the others depend on the makeup artists but it's like these ladies can never go wrong with the makeup & can pull off both the subtle & the dramatic looks. By speaking about their makeup I don't believe that they need a lot of it obviously they all are beautiful in their own accord but being in the industry & in front of the camera, they fulfill the demands of it therefore they do have to resort to makeup & I believe each one of them has perfectly defined their signature looks which looks great on them.
Mehwish Hayat:
I have absolutely adore her makeup because I think she is the only one who pulls off the new highlighting technique on the T-zone & her perfect contour enhances the cuts of her face. I am glad Mehwish has worked on thickening the eyebrows because that makes her look more youthful & complete plus the shaping perfectly matches her face frame. I remember she once mentioned in a morning show that mostly she does her makeup herself & if that's the case I'm more of a fan than ever. :)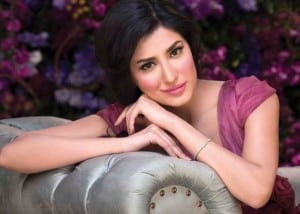 Ayesha Khan:
The flawless skin & the next-to-no-makeup look that she pulls off in every other drama is just amazing. I love her eye shape & the thin cat eyeliner suits her the best. I remember raving about how flawlessly pretty she looked in Bari Appa with all those peach toned blushes, I think she is one of those who looks more beautiful when she's wearing less makeup because she doesn't need excess of it.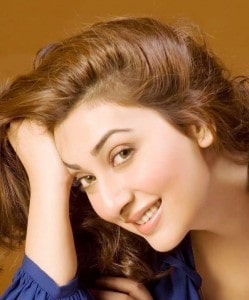 Hina Khuwaja Bayat:
Ugh, I want to find out who her makeup artist is. I think I haven't seen a single makeup look of hers that doesn't compliment her colored eyes & forces me to rave about her makeup every single time.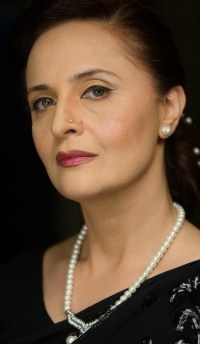 Nida Yasir:
I do once in 2 months have a look at her morning show to know what's she upto but I must say she has groomed herself so well & on top of it her makeup is always amazing. Yes, for the mornings it may look a little on the excessive side but when it suits her, nothing else matters.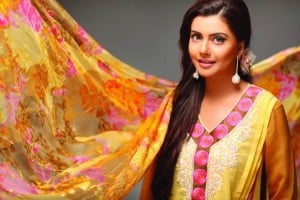 Bushra Ansari:
I know she has been in the watchful eyes for her OTT getups but whoever her makeup artist is, he/she is doing a wonderful job on her. I am a fan of her eye makeup & that blending of transition eyeshade on the crease to the color on her socket with that winged eyeliner, I am a hugeeee fan of all the makeup looks that she has carried in Pakistan Idol.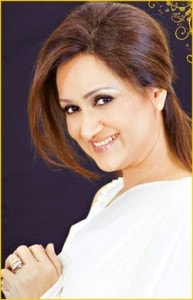 Suhai Ali Abro:
With or without Kajal, she always has a flawless foundation that just looks & matches as good as her skin. I do prefer her heavy kohl'ed eyes because I think she can pull 'em off really well. She doesn't do much with the eyeshades ever but I have loved her eyelining techniques.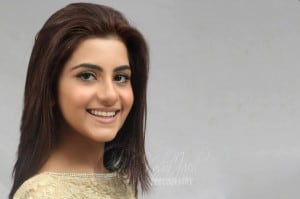 Samina Peerzada:
With or without makeup, she is a true beauty but even if she carries makeup in shows or events, she always have that makeup on which suits her the best. She has kept the dark lips trend in & it compliments her perfectly. I have been a fan of her contouring & eye-shading too. :)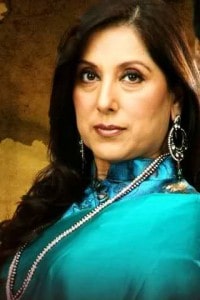 Anny Jaffery:
Such a pretty face with such playful eyes to experiment different looks on. She does go for a little simple look in the dramas but have never seen her in a makeup fail.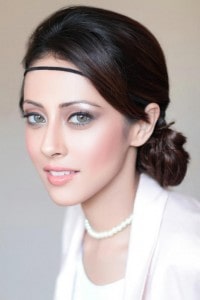 Atiqa Odho:
Another one of our colored eyed celeb with some amazing makeup skills that she has on her own but other than that, she knows what suits her & what she can pull off. I think she looks perfect in both the dramatic & less dramatic eyes.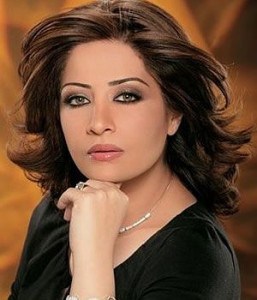 Saba Qamar:
I am glad she has started to follow the thick eyebrow fashion as well because that gives her face a lot more softness. From shimmery eye to red lips, Saba Qamar can pull it all off & I have always liked her makeup looks even though she doesn't put much effort in the dramas because of the roles she plays but other than that she looks stunning in every other event.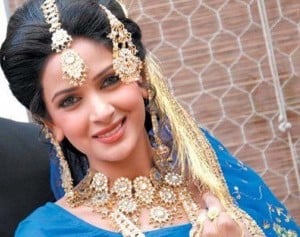 So, this was my list of makeup. Those who are into makeup or like it might be able to relate to me & my choice a bit more & a bit better. I once again state that these actresses are beautiful on their own but a little usage of makeup is definitely what their work demands from them. So, where these ladies have paid extra attention to their looks I do feel that there are a few actresses who need to change their makeup artists ASAP but for now I have only dedicated this list to those who have been doing good in this department. Share your thoughts on the list & feel free to add more. :)
Keep Supporting,
Cheers,
Zahra Mirza.