Aiman Khan and Minal Khan's bond is stronger than many other celebrity sisters. Since they are identical twins therefore for the longest time people couldn't tell one from the other so in a way they were each others introduction. Aiman Khan and Minal Khan always had the same friends and they went on holidays together too. Although both of them are quite young but since they started working at an even younger age, they are both responsible adults.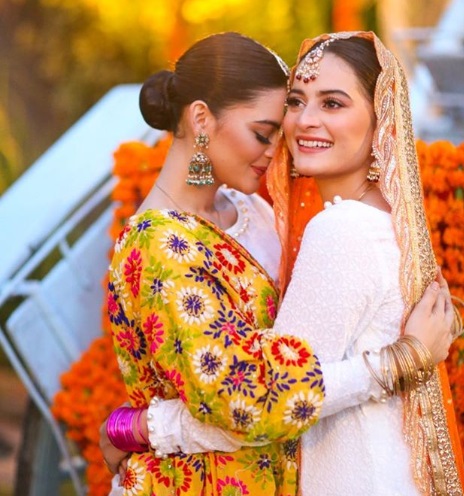 Aiman Khan's Marriage and Minal Khan
When Aiman Khan got married Minal Khan participated in every function actively with a big smile on her face. She made her sister's special functions even more special with her presence. But after Aiman Khan got married Minal's life changed in many ways.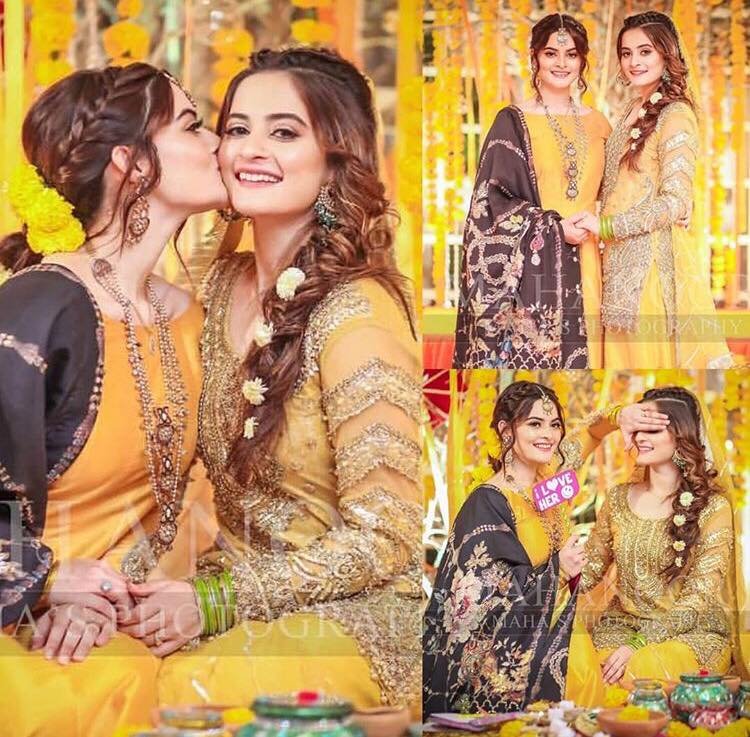 Aiman Khan and Minal Khan were born on the same day and are the same age but Aiman Khan was born 28 minutes earlier and that has influenced her personality. Minal Khan revealed in her interview with Samina Peerzada that Aiman Khan was the bossy sister and the real grown up in the house among siblings. While sharing her views Minal Khan said,
"I miss her (Aiman), it was not easy for me after she got married but I knew I had to adjust to this change. If I did not accept this change then things would have been very difficult for Aiman. I did it for her because here I have my family but for her everyone and everything is new."
Minal Khan said that Aiman Khan was really good at managing things therefore as long as she was not married, Minal Khan didn't have to play the role of the responsible adult in the house. Minal also shared that it was not easy for her to change her role in the house after Aiman left but she knew that she had to do it. She said,
"I became extremely emotional on the day Aiman came home for the first time after her wedding. My reaction was that of aggression and I was over reacting to everything. Aiman was the one who made everyone understand what I was going through. That is when I realized I had to be strong because if Aiman could be so strong even though she was the one who started a new life, why couldn't I do the same."
Minal Khan said that she realized that she had to play the role which Aiman had been playing for all these years. Minal Khan said that she had to grow up suddenly because that is what her family needed. Every girl out there can relate to what Minal Khan went through. Minal Khan explained everything with all honesty which is why her interview has been one of the most talked about interviews of recent times. It isn't easy revealing such personal details since most celebrities would rather put up a brave face but Minal Khan decided to say exactly what was on her mind and explained what she went through with all honesty.