Thanks to the already built market, there can be seen a significant boost in the field of entertainment and news channels where we see new channels emerging every month that are either a subsidiary  of prominent channels or the terrestrial channels.
If you are much into news and fond of exploring your TV channels, you must have encountered some new TV Channels like Times TV and Abb Takk. We discussed just yesterday that Times TV is no more live due to the financial constraints Express group has landed up with but adding more to neutralize the loss, here is something you might love to know about this newly born channel, that is, Abb Takk.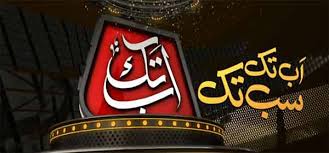 The channel belongs to the owners of 'APNA' channel which, though still not an A-class channel, enjoys some dedicated viewers since the beginning. It is recently found that the channel has nearly invested Rs. 1 billion to get a hold on eight new programs which will go on air from next month. Achieving better, the channel has offered Jasmine Manzoor a package which has forced her to leave SAMA TV and will now be seen on the said channel. Among the new programs are Breakfast with Ali Haider, Sangeet Show hosted by film star Sana, Hazraat show with Shakeel and Kashif, Red with Mathira, Abb Sab Dekhein Ge (Season II) with Paras and a few other reenactment shows.
Let us now see with this huge investment and hosts with decent stardom, how far this channel goes,
Share your views about the news,
Wishes
Nida Zaidi