Film industries across the world have faced major loss post Covid-19 outbreak. The cinemas remained closed for more than two years. Now, it is being hoped that soon the cinemas are going to open, In UK and other countries, they have already announced to open the cinemas as the huge amount of population there is being vaccinated. James Bond in UK is also going to be premiered.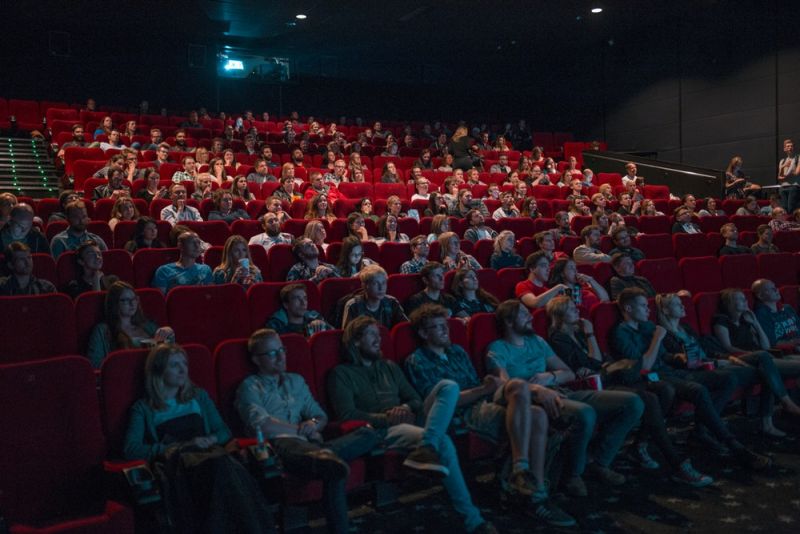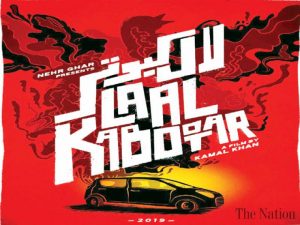 Today, Fawad Chaudhry has also announced that the cinemas in Eight cities of Pakistan including Islamabad and Rawalpindi will be opening very soon. He urged Karachi, Lahore and other big cities of Pakistan to make sure the implementation of the practice of vaccination quicker so that the cinemas to open within ten days. Pakistani celebrities lauded his tweet.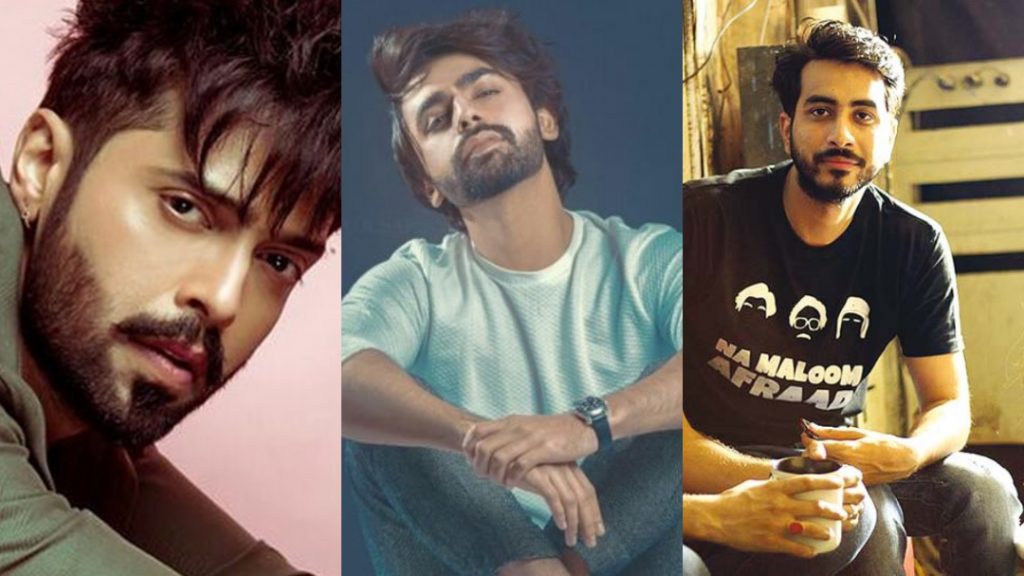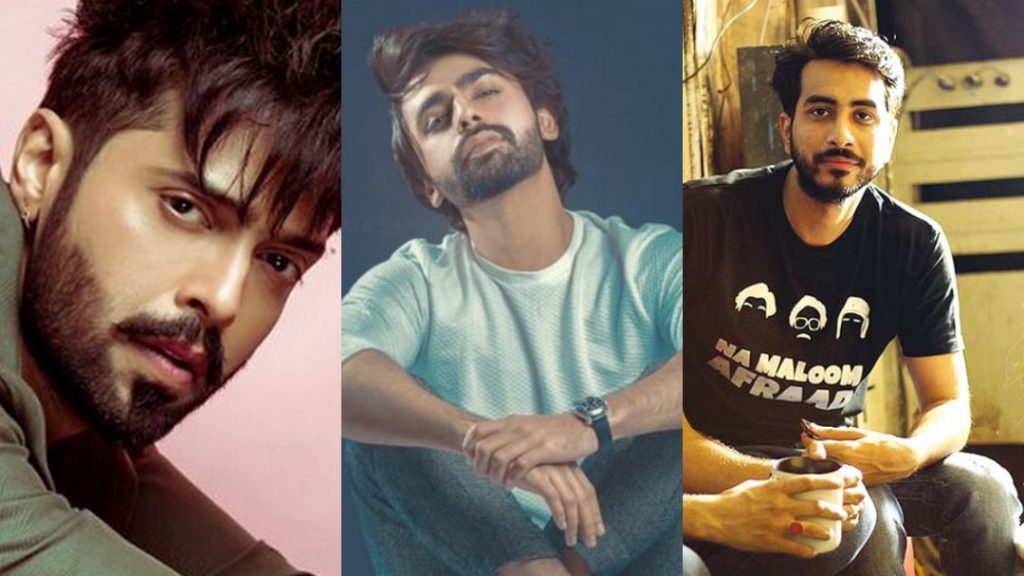 Here is his tweet.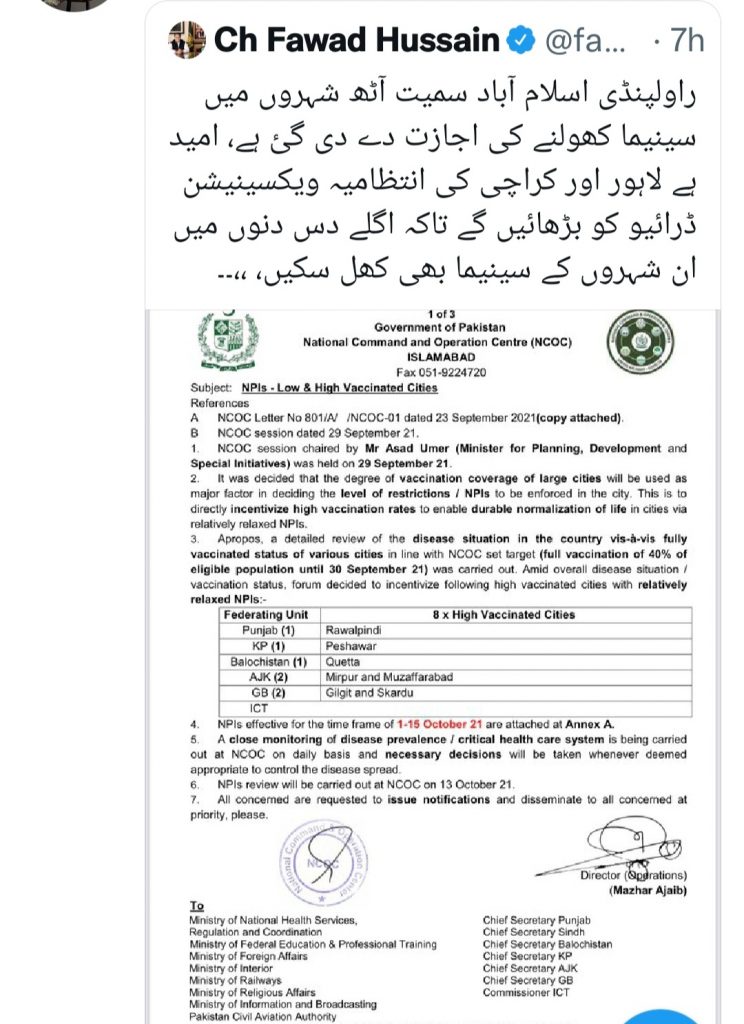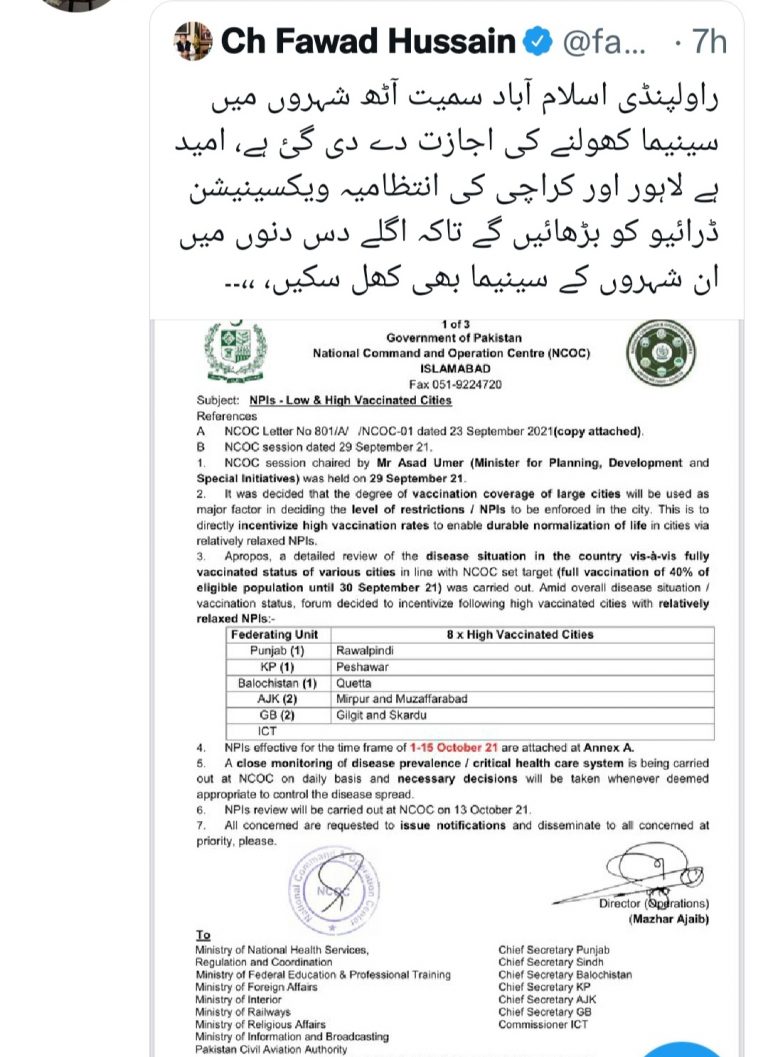 Previously, Fahad Mustafa praised the news of opening of cinemas in UK, after Fawad Chaudhry's tweet, he praised it while saying, "Wah Wah Wah". Farhan Saeed also posted the story on his Instagram and lauded the decision.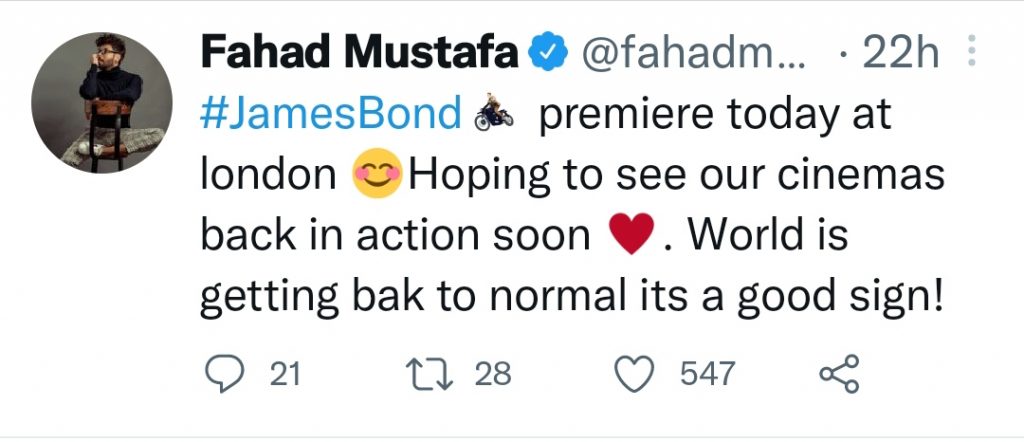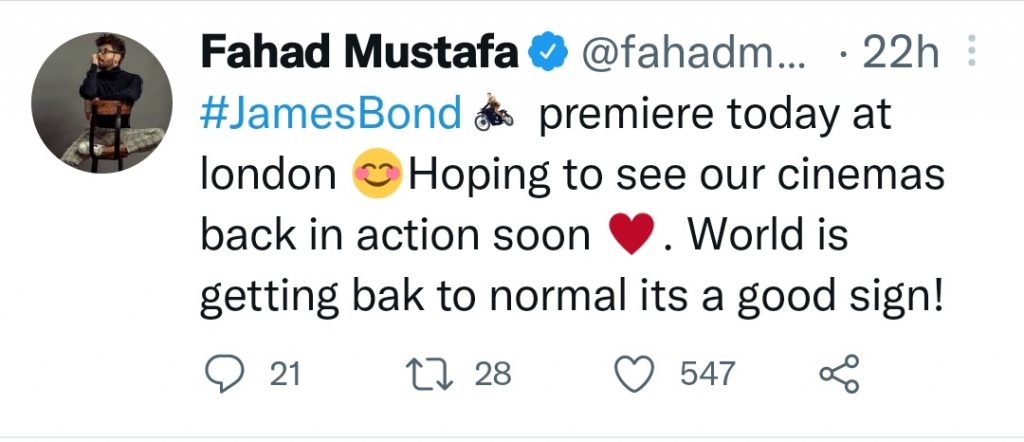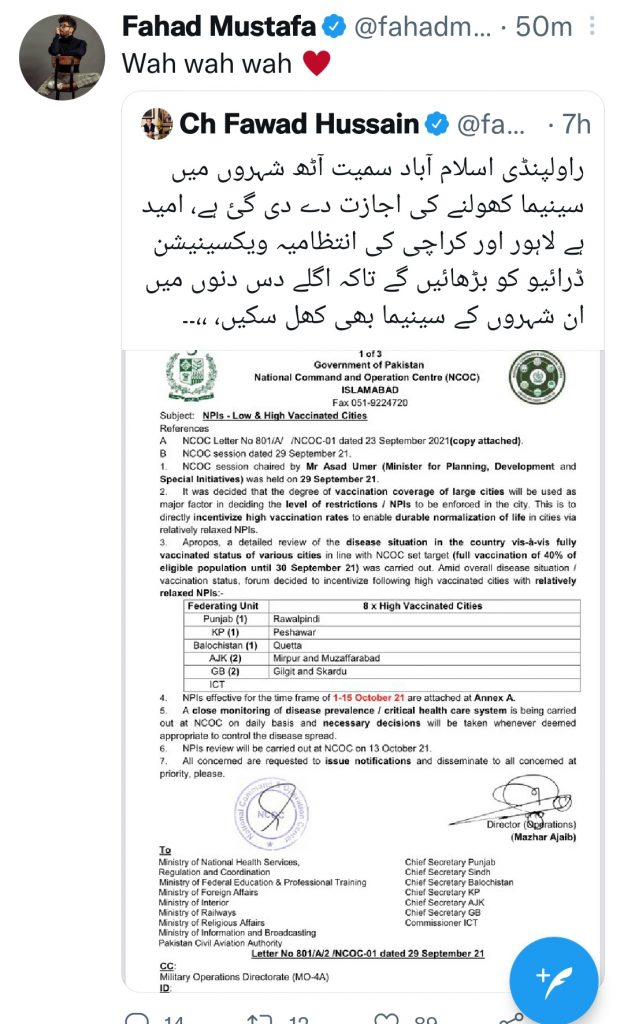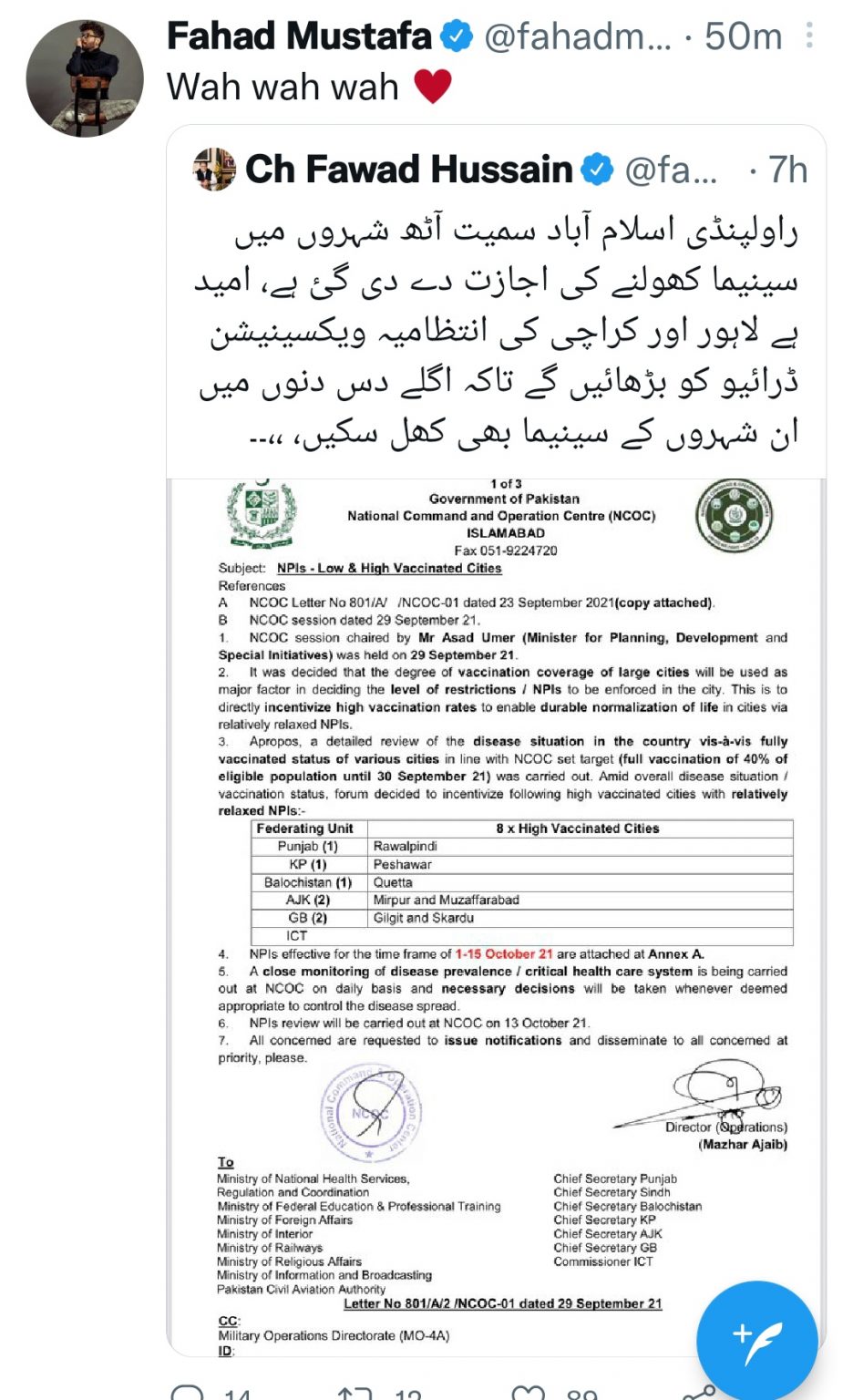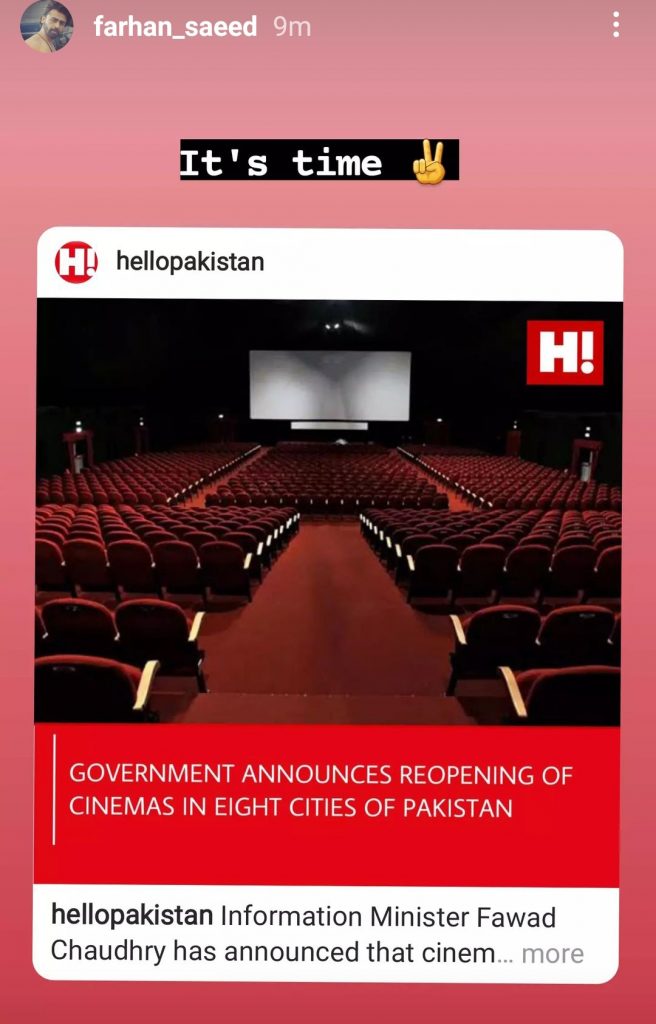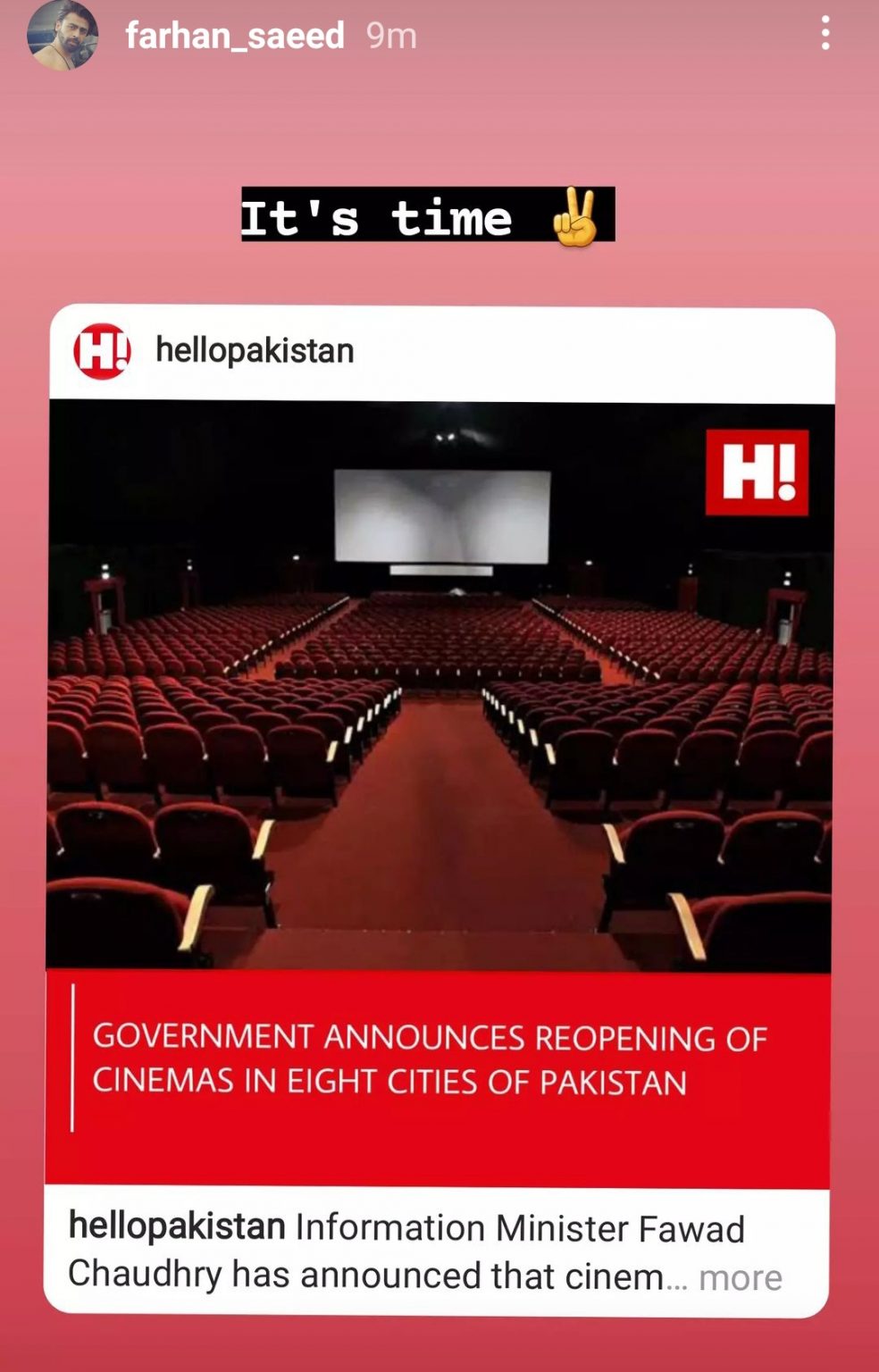 Director Nabeel Qureshi also raised a question that when will cinemas open in Pakistan after hearing that they have opened in UK. Later on, after Fawad Chaudhry's Tweet he praised it in amusement and reshared it. Teefa in Trouble director Ahsan Rahim also commented on the news.