Samina Ahmad is a legendary Pakistani television and film actress who is attached to the glamour industry from the last many decades. Recently Samina Ahmad and her husband Manzar Sehbai were spotted together at GMP "Shan-e-Suhoor".
Samina Ahmad while talking about her marriage, mentioned that "After we got to know each other and decided to spend the rest of the life together, we informed our families. My children were okay with my decision. They said that if I'm happy with my decision, they have no issues at all."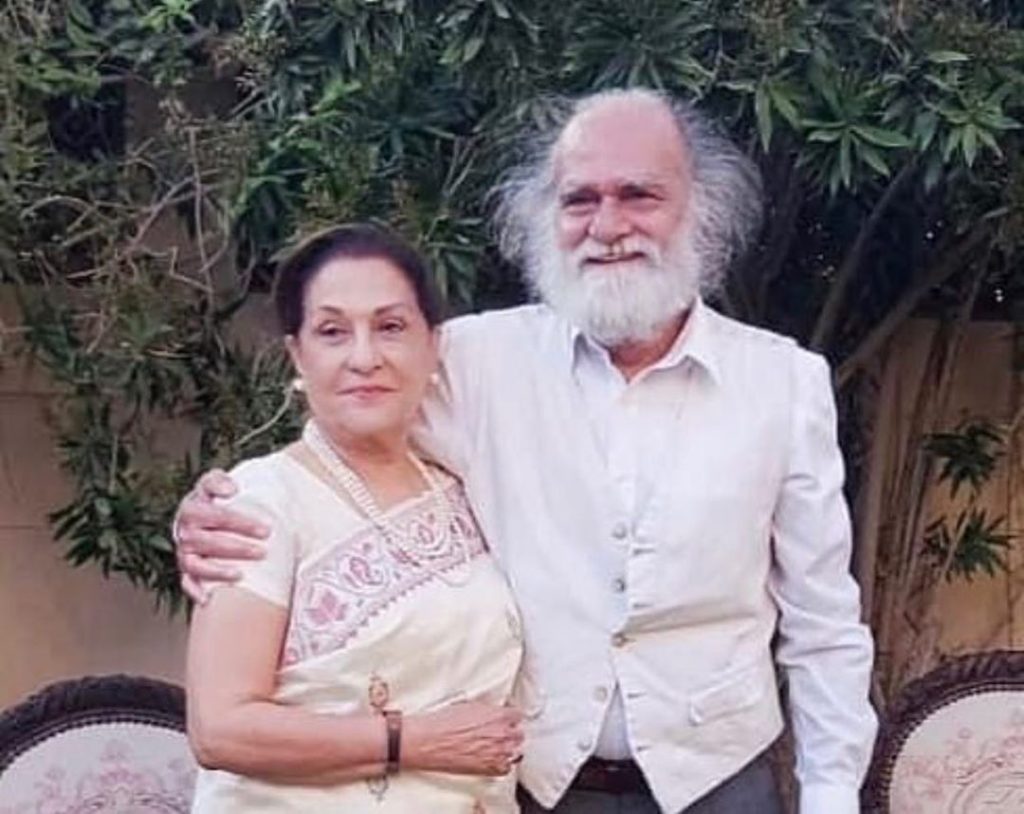 "My grandchildren got upset with my decision. They used to live with me all the time and they were very close to me so it was a bit difficult for them to understand such situation, but now they are happy and we all live together in a house", added Samina Ahmad.
Manzar Sehbai, mentioned that "I was already married before I got married to Samina. My wife passed away in 2006, due to skin cancer. I have two sons who live in Germany. My sons were totally happy with my decision, they never interfere in someone's life. They talked to Samina as well and were okay with my decision. I told my sisters and brother-in-law and each and every one of them was very happy."