Coke Studio Pakistan has given new dimension to music and quality of music by featuring and presenting forth not only a vast majority of artists but music instruments as well. CS has many unique and in a way intriguing aspects which have played their part in its marvelous success. It has revitalized some dying or fading genres particularly Folk, Classical and Sufiana Kalaam which before CS were somehow overshadowed by contemporary genres.
One very prominent feature of CS is presenting not only fusion of music but of different genres simultaneously. Nindiya K Par by Uzair Jaswal, Jal Pari by Atif are very good examples of blending of two genres (both these have been merged with stanzas from Nusrat Fateh's songs). They have even experimented with featuring two vocalists and blending two genres as well e.g. Garaj Baras by Rahat Fateh Ali and Ali Azmat and Durr by Strings and Hussain Bakhs Gullo which were extremely super-hit.


CS is providing a platform for new and less renowned artists making them instantly famous all over the country and abroad e.g. Chakwal Group ; since CS Pakistan has become international with inclusion of international artists which includes both musicians and singers. Sanam Saeed who had previously shown her versatility as singer in her theatre musicals got country-wide fame from CS. Many foreign artists have been made part of CS in season six; the current season had a singer from Turkey namely Sumru Agıryuruyen and musicians from Norway, Italy, Serbia, Bangladesh, Morocco and Nepal.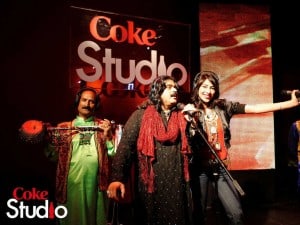 Another fascinating aspect of CS is featuring songs in regional languages. Almost every season of CS offers few songs in regional languages which are usually Sufiana Kalaam or Folk song; killing to birds with one stone i.e. it is aiding both the genres and the regional languages to flourish and show their intricacies and delicacies which became dormant because of consistent ignorance by the current generation. The same singers like Arif Lohar, Ata Ullah Esakhelvi, Fareed Ayaz etc who were previously overlooked became instant success again. CS has recorded songs in Balochi, Siraiki, Punjabi, Sindhi and Persian at times blending them or presenting as it is with music which have never reached the human ears before.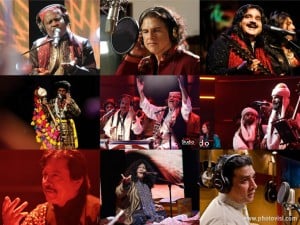 The genius behind CS who has always given quality work in the field of music since the beginning of his career be it Vital Signs, music of Khuda k Lye and now CS. Hats off to him for his efforts and presenting forth something melodious yet brilliantly top notch in every aspect (music, lyrics, language etc) and for giving opportunities to many deserving artists. It indeed is an amalgam of perfection, brilliance and hoards of talent from every possible area of Pakistani music.
Faiza Cheema