Parwaaz Hai Junoon found itself amidst a legal battle last week when the wardrobe stylist Soomar Rehman sued the production house for not giving him credit for his work, in the latest teasers or any other promotional campaign for that matter.
As a result the court has restrained the release of any promotional content of the film. The case was filed against the production banner, MD Films on Friday, April 27 and the first hearing was held on Monday, April 30.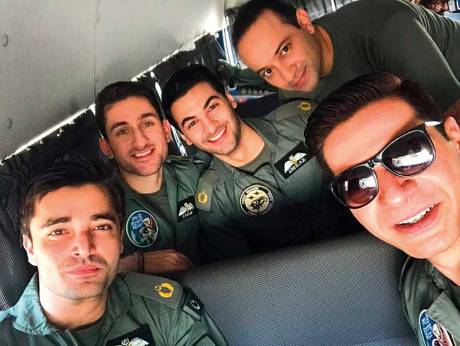 In a latest interview Soomar said,
"The court has passed an order and stated that the production house is not allowed to release any upcoming teasers, trailers, posters or songs without mentioning my name, at least until the next hearing."
He further said that he demands a public apology,
"I want MD productions to tender an unconditional written apology. Apart from that I would like to receive my due credit in the film. MD Productions has a record of misusing youngsters' talent in films."
The next hearing of the case will be on Monday, May 7th. Looks like there's still time before any of the fans will be able to see the trailer of this much awaited project.
Have anything to add?