Cricket Match Between Showbiz Actors and Shahid Afridi!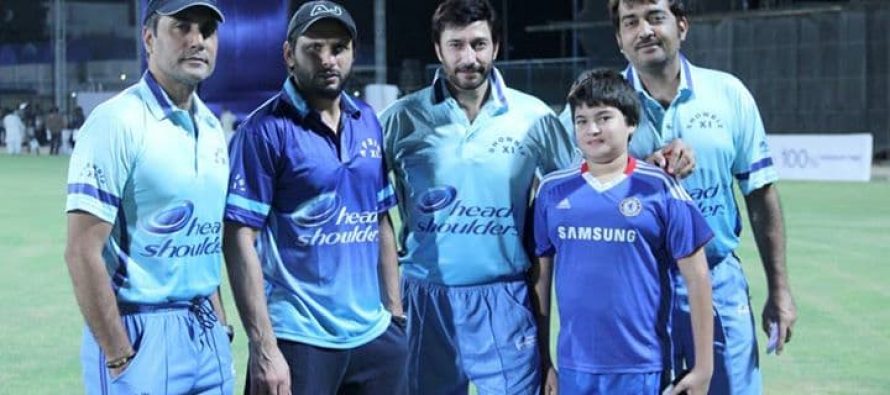 A launching ceremony of Head & Shoulder's limited edition was held recently in Karachi which was followed by a cricket match between Showbiz people and Shahid Afridi himself. This event was sponsored by Head & Shoulders. Shahid Afridi is the current brand ambassador of Head & Shoulders and was seen playing with all the actors, singers and producers. The match was held in Moin Khan Academy and the two teams were named as 'Showbiz XI VS Shahid Afridi XI'. Khalid Malik was seen tossing the coin and taking interviews of the players at the match. Shahid Afridi was the captain of his team and Adnan Siddiqui was the captain of the showbiz team.
The players on the showbiz team included names like Fahad Mustafa, Adnan Siddiqui, Nawab Alam, Dr Ali. Kazmi, Noman Habib, Aijazz Aslam, Amjab Sabri, Syed Mukhtar Ahmed, Nawab Alam, Kamran Jilani, Shahzad Ali Khan & many more.
Here are a few pictures from the match:
Mariam Shafiq
---