I thoroughly enjoyed this week's episode. There was some really cheesy romance and then there was Ahad, who is once again troubling Haaniyah and creating problems for her. He has finally showed his true colors and has dropped the façade of being apologetic and guilty. I have lost hope that he would ever realize his mistake!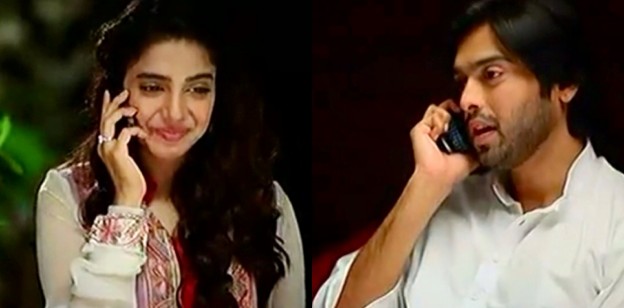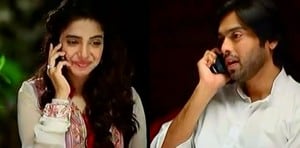 The blooming romance in the previous episode had turned into full blown cheesy romance in this episode. There were phone conversations, texts, a blushing Haaniyah and a desperate Ahmed who wanted to hear the three magical words from her mouth. She just kept on delaying and Ahmed kept on insisting, and then she finally decided to say the three words. For the first time she made arrangements to make Ahmed feel special. The romantic ambiance she created with the candles and the bouquet surprised Ahmed and he finally got to hear the three magical words.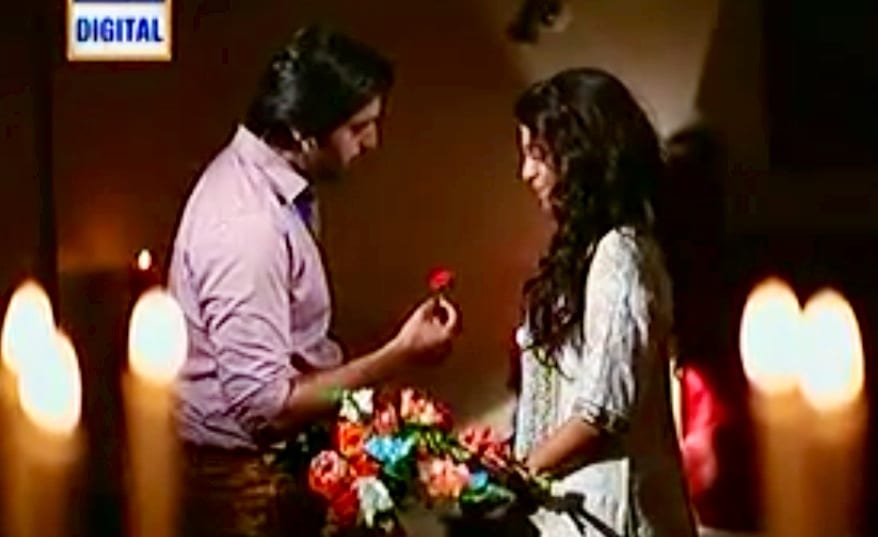 "I love you Ahmed. Mein Bohat Khush Kismet Hoon Ke Ap Meri Zindagi Mein Aye"
Her confession was definitely worth the wait. Ahmed was on top of the world after hearing her confession and was at a loss of words. Ohkay, so why were there so many advertisements at the bottom? It totally ruined the text conversation scene for me, because we could not read the subtitles for the texts. The editing department really needs to be careful about such things.
Another thing which I noticed was the mehendi on Haaniyah's hands. It has been more than two months since their wedding and technically, it should not be there anymore. I guess these scenes were immediately shot after the wedding sequence.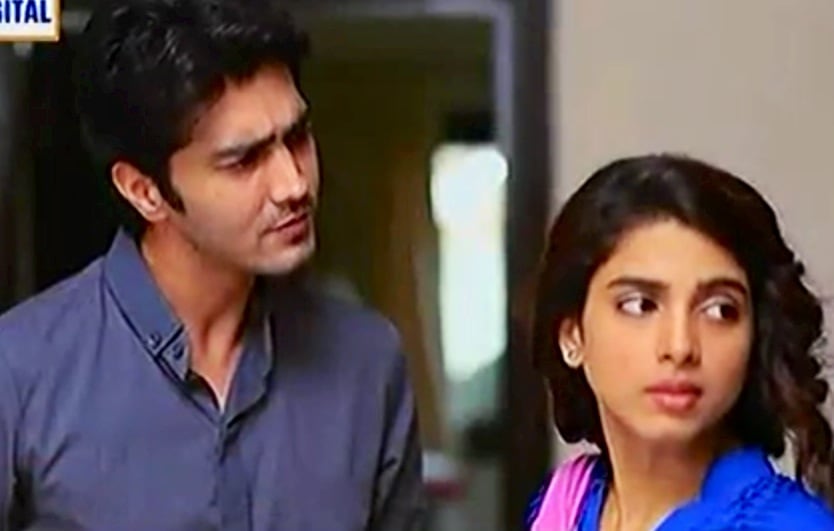 Ahad has had enough of pretending to 'try' and come to terms with his fate, and he has decided not to let Haaniyah live in peace with Ahmed. After reading Haaniyah's texts on Ahmed's phone and seeing how comfortable they have gotten with each other, he decided to become 'the trouble in their paradise'. Ahmed and Haaniyah have just fallen in love and are living happily with each other, and Ahad is trying to create misunderstandings between them. First, he convinced Haaniyah to come in the car with him and then started misbehaving with her. He has resorted to some really cheap tactics to make Haaniyah upset. He has crossed his limits this time by trying to get close to her, and this is making Haaniyah extremely worried. I think she should tell this to Ahmed before he witnesses something that she would not be able to justify later on.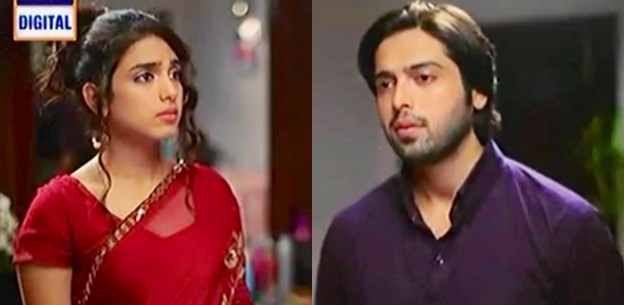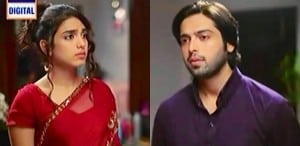 Ahmed did get a bit upset when he saw Haaniyah leaving with Ahad in his car. And though he knew that she had come with Ahad, he still asked her to check if she would tell him the truth or not. He was truly relieved to hear that Ahad was present at the engagement and just offered to help Haaniyah when she was stranded alone. Does Ahmed not trust Haaniyah? Why the insecurity all of a sudden? He was completely fine before!
Samina has gone overboard now with her doubts! I cannot believe she thought that something is going on between Afshah and Ahsan. Her thinking is truly disgusting, and even Ahsan was shocked to hear such a thing coming from her mouth! It is time Ahsan does something about Samina. I really do not understand why he stands her in the first place!
The preview for the next episode is indicating that Ahad is going to go one step ahead in his cheapness. Now let's see for how long Haaniyah will remain quiet about this matter. I really hope she says something before it is too late!
Do share your lovely opinion about the episode!
Till Next Week!
Mariam Shafiq