Opening Thoughts – Decent Watch:
Ohkay so, this episode of Deedan was pretty basic. Till now the story of Deedan hasn't given us anything new or what we have not seen before but it still is a decent drama to tune to & not to forget those beautiful locations that are definitely not to be missed because it is visually appeasing to watch Deedan.
Resham's Sacrifices:
Resham is putting up with everything that her parents in law are directing towards her. It has been convincingly shown that when someone dies an emotional death within, nothing really matters to them anymore. Resham is not happy, but she is not sad either, she is just numb & aloof because she knows her worst nightmare has been materialized & there is nothing she can do about it. Resham knows that when her own father didn't think about her happiness, then she can not also expect Shehbaz's parents to be considerate of her happiness too. Resham's only hope & happiness was Zardab so now when he is not there anymore, she has no emotions, no feelings left to hold onto.
It was good that Zardab cleared the misunderstanding between Resham & Palwasha. It was nice that before Palwasha left, Resham got to pour her heart out to her & said what she wanted to. Palwasha left for Karachi with her husband & got to meet this nosey neighbor of hers. I have a feeling she will be a bad influence on Palwasha, let's see but for now it was nice to see a newly wedded couple having casual conversations where there was love & happiness between them.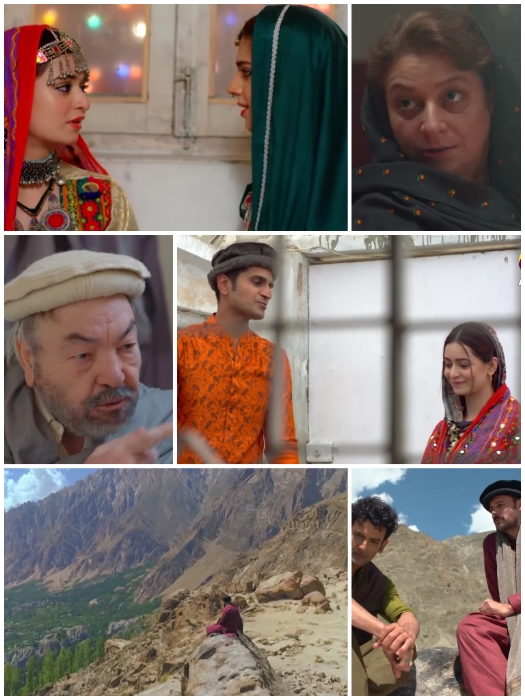 Resham got to meet her father after a long time & she didn't really say much as she knows she can not undo what has happened. I liked that Resham didn't shy away from telling what she had on her mind to her father when she learnt from Zardab's mother that Shafiullah tried to harm Zardab. Resham has a voice but she chooses not to use it as things have not been in her favor.
Closing Thoughts – Real Conversations:
Overall, this episode of Deedan was decent but there wasn't much progress in the story. Yes, one truth was revealed that Shahbaz was an orphan & Gulbaz adopted him. Resham is not bound to take care of Gulbaz & Gul Makai but still she is doing it on ethical & moral grounds. I must say what I like about Deedan is that they have kept the conversations simple & real that is why it is easy connecting with the characters & it all feels very effortless. All the actors have done a commendable job & Sanam Saeed has carried this whole attire very elegantly. Please share your thoughts about this episode of Deedan.
Keep Supporting,
Cheers,
Zahra Mirza.