Deewana – Episode 21 & 22!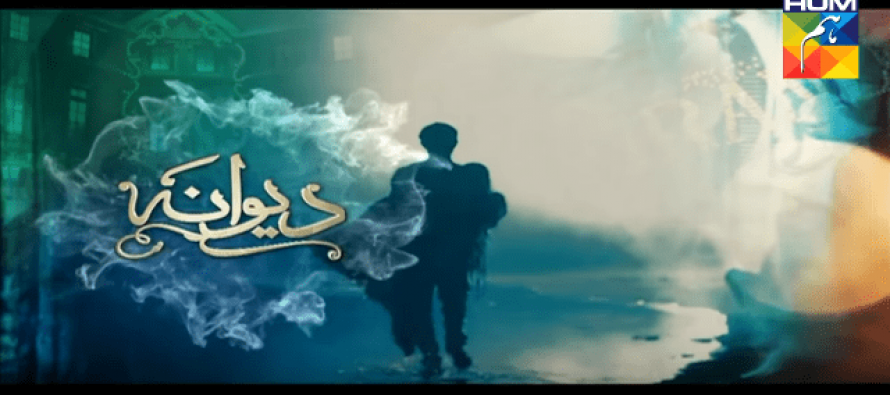 Ohkay so, these two episodes of Deewana were good because they took the track of Falak & Mehru forward. I must say, Deewana has turned into one of those dramas that you can enjoy without expecting too much because it then gives you little surprises that actually make you feel that you haven't wasted your time. I commend the writer for coming up with something so different yet giving it a very realistic feel because characters & stories like these can get a little hard to digest but that hasn't been the case with Deewana at all.
I actually feel for Haris, not because of his failures or because of his personality, but because of his parents. I think Haris was better off as an orphan or better off without getting the support of Amtul & Tabrez because they might've raised him as a toy for their daughter, but what they are doing to him now is downright evil. Haris is only a puppet & Amtul & Tabrez have turned into puppeteers, because the way they have kept themselves oblivious of Haris's feelings only shed a light on how heartless & emotionless they both are.
Mehru has started trusting Falak more than anyone around her, why, because he stood by her side when even her own mother dissed her. Usually in such circumstances, mothers give strength to their daughters but somehow Shama made it all about herself & completely forgot that she wasn't the only one who suffered a loss, Subhan also lost his son, Mehru also lost her brother & along with that, she lost the guy she loved the most because his parents took her to the court. If Shama puts things into perspective, she will find out that Mehru is the one who has suffered the most & has lost everything from all sides. Time & again, Shama has been reminded by Chanda Bee & now even Husn Ara that a mother has all the power to heal & cloud the actions of her child only if she resorts to tenderness & kindness in dealing with the matters concerning her children, especially daughters, but looks like Shama is so comfortable in putting a blame on Mehru that she has forgotten about the scars that Mehru might have as well. It was actually distasteful to see Shama placing a slap on Mehru's face because it was totally unnecessary & made her look heartless too as just a moments ago she was reminded by Husn Ara as to how she should treat Mehru but Shama conveniently forgot, which makes me feel that she has turned hating Mehru a habit of her own!
It is actually good to see Mehru having someone by her side who supports her selflessly, who understands her pain & who trusts her irrespective of what others might say or think about her because he has heard about all those feelings & emotions that Mehru has experienced. Somehow, the friendship Mehru has with Falak has strengthened her & it has given her the confidence that she needed to know that she can deal with anything that comes her way, that is why it was so easy for her to move on & forget Haris because Falak was by her side when she decided to call everything quits.
Husn Ara actually thought that it was Falak who, for his selfish reasons had captured Mehru's mind & heart but she was shocked to know that things were the other way round. Falak has fallen in love with Mehru & he has allowed her to control his entire being because when it comes to Mehru, he finds himself losing control over his mind & heart. I love the way their relationship has developed over the time where it started as Falak's curiosity about Mehru, then turned into a sympathy towards her, then Mehru's acknowledgement & dependency on him as a friend & now they both are at a point where they are finding it hard to give words to their feelings. For Mehru, Falak is just a regular guy who she might like but things are far more difficult for Falak as he knows about his own reality.
Shabnam & Gaiti are great fillers in this drama & I don't mind their presence at all because the writer has made their characters quite interesting too. Looks like Gaiti's love for Falak will turn her into a negative character because she has confessed that she wants to be with Falak by hook or by crook but the thing that I like the most about this entire situation is that Falak is not someone who can be brain-fed easily. He knows Mehru in & out & he loves her truly, therefore I am sure Gaiti's attempts of maligning his heart against Mehru will fail completely.
Overall, these two episodes were really good & I enjoyed watching them. The preview seems interesting too because looks like Mehru will address the elephant in the room & will openly confess that she has fallen in love with Falak. Let's see what luck has in store for both of them. The acting of all the actors & the direction of this drama has been amazing so far. I really really like Shehroz Sabzwari as Falak & Iqra Aziz fits the role of Mehru perfectly too, but I must say the scenes where Mehru laughs hysterically were done really well but were quite scary too, lol! Please share your thoughts about these two episodes of Deewana.
Keep Supporting,
Cheers,
Zahra Mirza.
Zahra Mirza
The one who starts her reviews with 'Ohkay so'. ;)
---