This was the best episode of Deewar-e-Shab so far. With this episode, the journeys of some of the central characters moved forward in a different direction. The pace of this drama is perfect and I have to say that it is only getting better with every passing episode. Salar's entry and his relationship with Gaiti Ara was the best part of this episode. The variety of tracks and the well-etched-out characters keep this drama entertaining throughout. Sitara Jahan's haveli continues to be the main attraction.
Enter Salar
Salar's entry in Sitara Jahan's haveli and Gaiti Ara's life has changed a great deal for everyone. He gives Sitara Jahan and her family the respect which they have not enjoyed in a long time. Gaiti Ara and Salar's interactions were a treat to watch. The way Gaiti Ara warmed up to him and the manner in which he reacted to the respect and love he received from Sitara Jahan made his character more likable than ever. Right from the first scene, Salar always seemed like a positive person who had been through a lot in life but unlike Khayyam he did not turn bitter. There is a mystery surrounding this character and I can't wait to find out what his backstory is. Shehzad Sheikh has been absolutely remarkable as Salar. He nailed every single expression in this episode and he shares definite on-screen chemistry will all his co-stars. He has done exceptionally well in translating Salar's genuine nature on screen.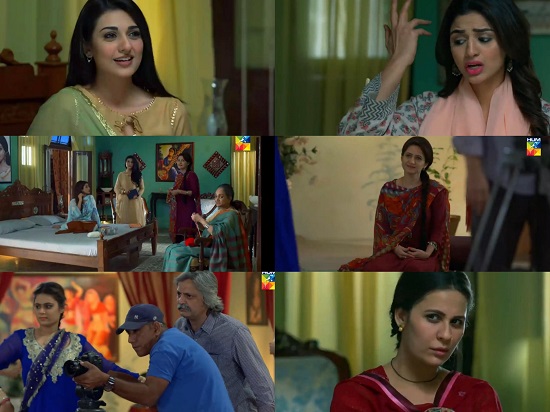 Salar's remarks about the mohalla Gaiti grew up in and never wants to leave, left her in awe of him. Gaiti spent the longest time with Khayyam who was a completely different person. Their scenes together were heart-warming and refreshing. Salar liked Gaiti Ara right from the time he first saw her and now Gaiti Ara too has developed a special liking for him. This was something her mother picked up too from her expressions. Sarah Khan is quite likable in this role as well, she plays these simple roles well and together Shehzad Sheikh and Sarah Khan make a good on-screen couple.
Family Wars
In this episode too the competition and the difference between Sitara/Dildar and Izhaar/Islam's families was further highlighted. Nagina's internal conflict and her future plans for Sandal showed that even though she has been through a lot but she was still a strong woman. Nagina's vulnerabilities make her a more relatable character. Nausheen Shah makes every single scene count, her performance has been exceptional and it is because of her that Nagina's struggle is so easy to connect to. Bushra Ansari too has played her part really well. Sitara Jahan is elegant and a kind human being who is also extremely forgiving.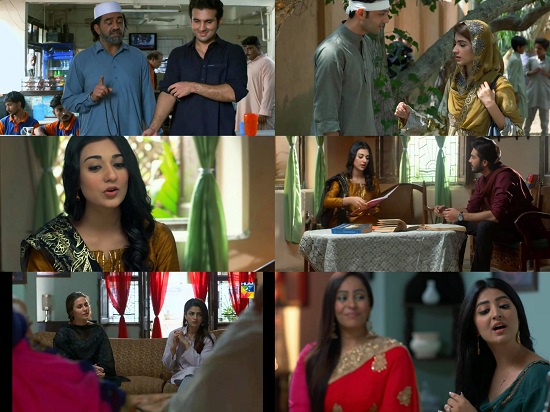 Dildar begum continued to do what she does best and even though Nagina pretended as if she didn't care but the fact is that most often Dildar begum is the one who pressurizes Nagina into making certain decisions. Nagina however always ends up deriving strength from all the negativity she gets from Dildar. Asma Abbas has once again proven what a versatile actress she is. Her entire get-up and acting has been great. Zainab Qayyum makes me laugh every time, her performance is so effortless. I especially liked how she cursed Shama when she refused to take the sadqa money from her. Tara Mahmood has also acted superbly and Shama's character too is extremely likable. Sarah Elahi is brilliant as Almas too, she has a screen presence and her acting has been solid. Kinza Hashmi is the only actress whose potential has not been exploited to the maximum in this drama, at least so far that is the case. Islam and Maaz are a lot like Sitara and Gaiti Ara, they are sensible but good people who do not compromise on their principles.
Khayyam's track took a turn which I was not expecting it to take but I like how the writer has covered his journey. Although he is selfish but his character is easy to connect to since you understand his insecurities and complexes. He is trying to find a new identity and a new life. He might also have found a mentor. I am also interested in finding out how his track unravels in the upcoming episode. Shehroze Sabzwari has done complete justice to his character and has not disappointed.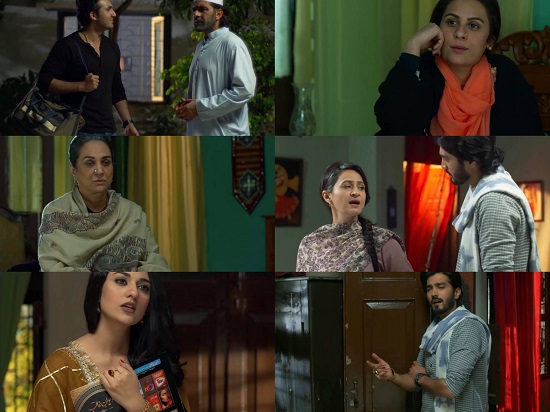 Final Remarks
Tonight's episode of Deewar-e-Shab was thoroughly entertaining. When this drama started, the makeovers and the overall feel of this play did not impress me much but it is turning out to be a really interesting drama which keeps me hooked and looking forward to more.
Do share your thoughts about this episode of Deewar-e-Shab.